This weekend, I finally made it to the Ohio Gun Collector's Association meeting and show in Wilmington, OH. One of our forum members was kind enough to sponsor me into the show. (Thanks again, Mike... I owe you one.) My goals were to: 1. Get into the show, 2. Locate my second sponsor to sign my membership application, and 3. Meet Scott Gahimer live and in person. Success on all three fronts!
I spent as much time as I could (without feelling like I was imposing) talking with Scott and taking notes. Boy! The volume of information that he so generously shares is more than I could absorb. Glad I had a pen and note cards!
I was a bit overwhelmed with all the collectibles there were to see at the show and left having purchased only 2 items; a really nice welded Scovill mag that I couldn't pass up at $15, and a copy of Scott Meadows' latest book,
"U.S. Military Automatic Pistols 1945-2012
.
Back at home Saturday evening, I sat down and paged through my new book and was a bit surprised that the first pistol pictured in the book is an R.I.A. rework of a Remington-UMC. I've never thought much about arsenal reworked pistols, but the one pictured looked pretty nice and the caption notes "Author's Collection".
Sunday morning I finished reading the paper before I finished my coffee, so on a whim I turned to the classified section. The first ad in the Sporting Goods section was for a "Colt 1911, 45 CAL, 1914 MFG" so I called, arranged a meeting almost 2 hours away, and here's what I came home with: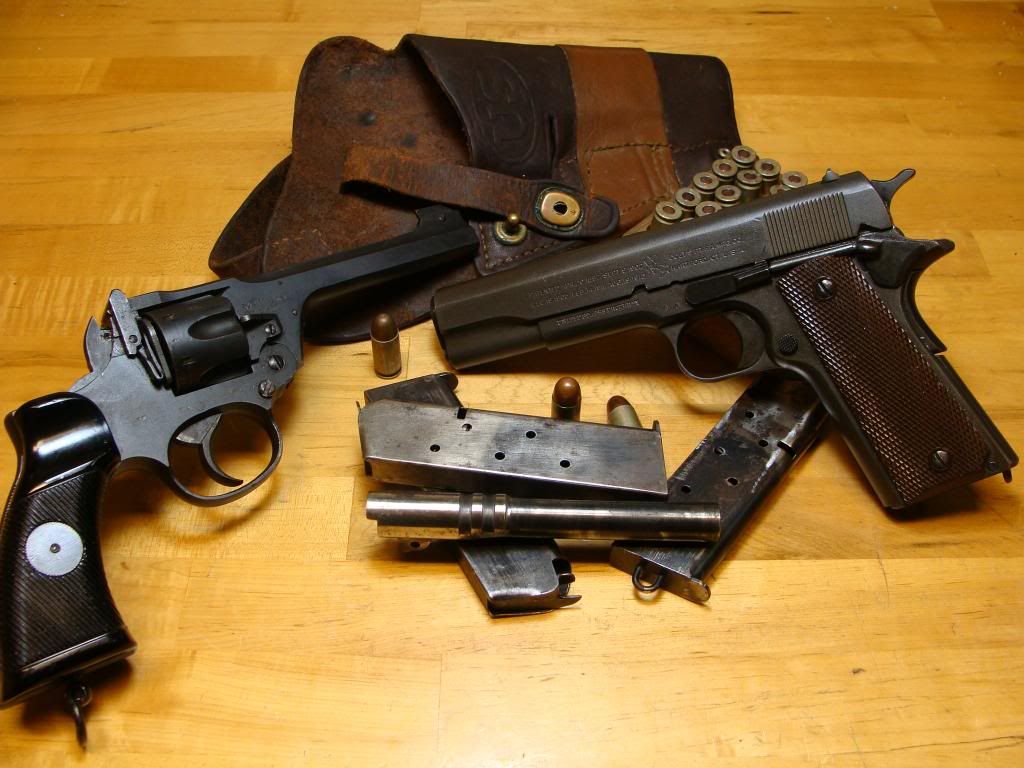 The Colt is a late 1914 and by my closest guess, it was reworked after 1943. The receiver, slide, mainspring housing, grip safety and trigger all look to be 1914 but everything else appears to be WWII vintage. The pistol shows almost no wear after the rework, even the small parts are impressively clean and crisp.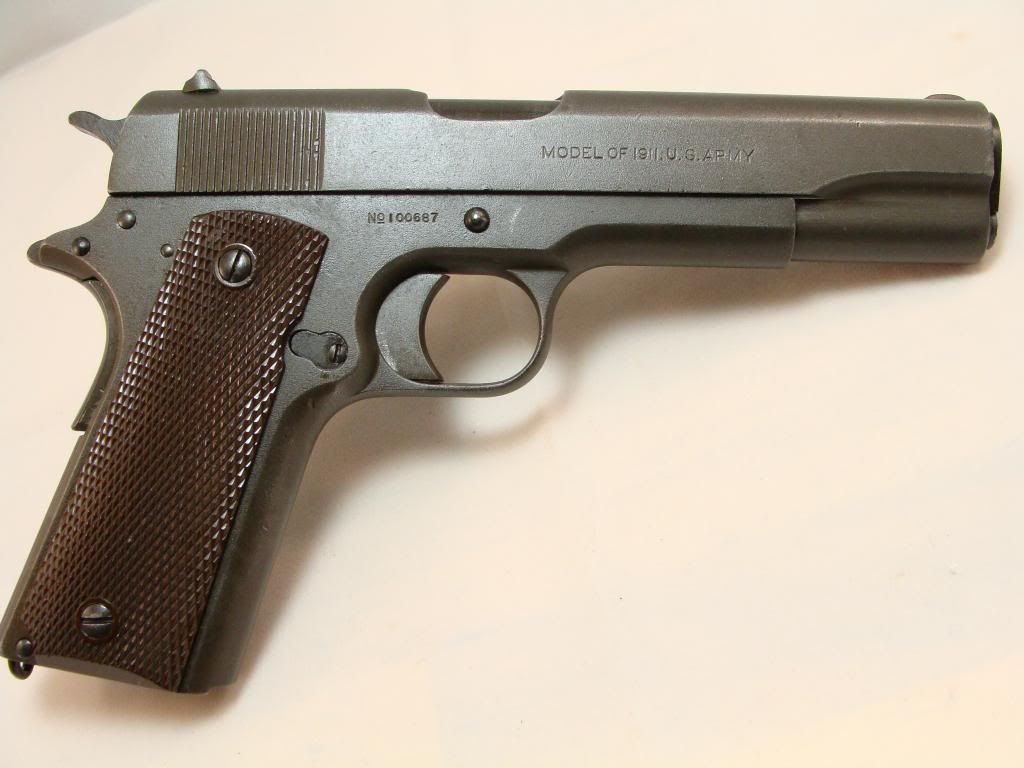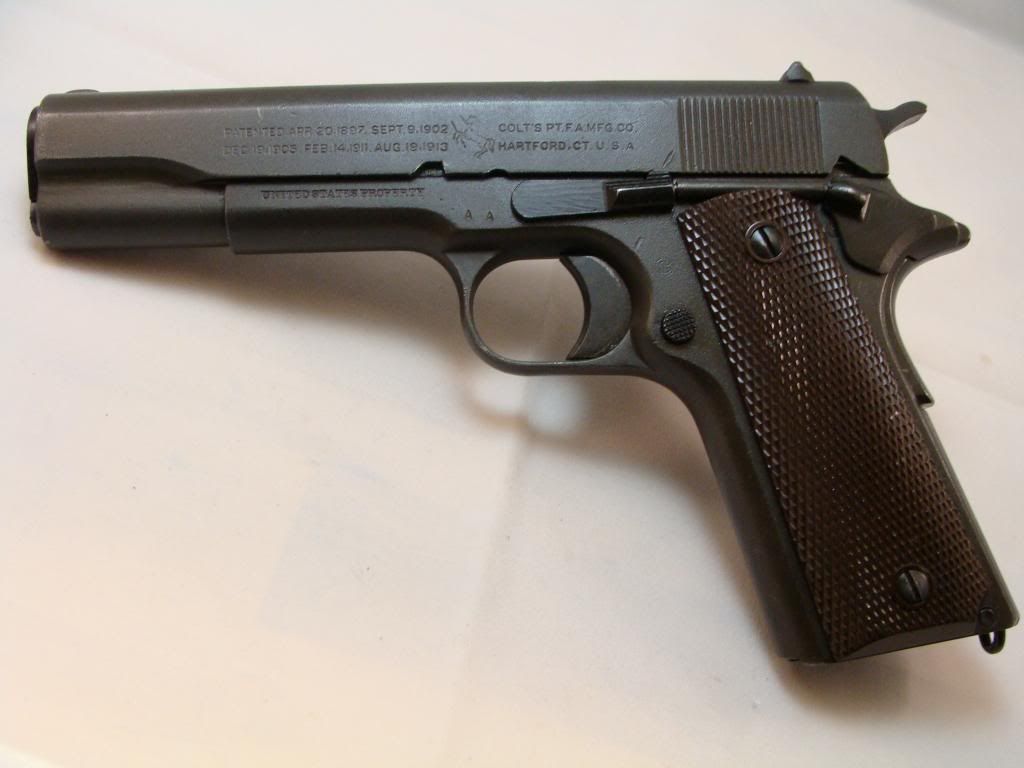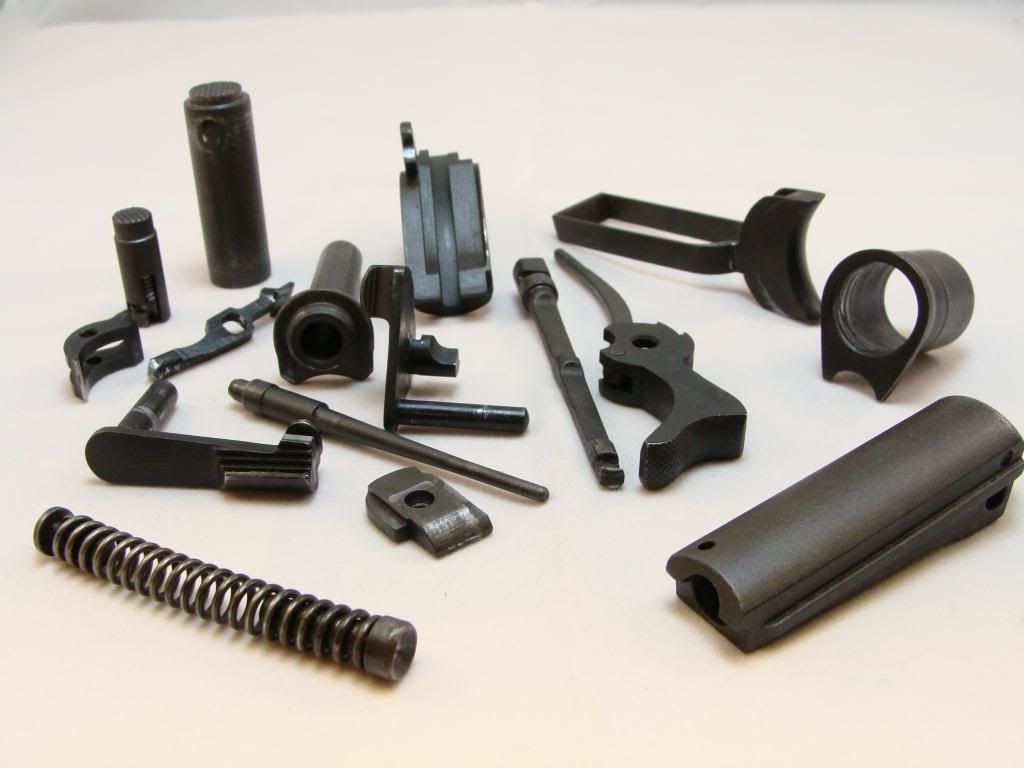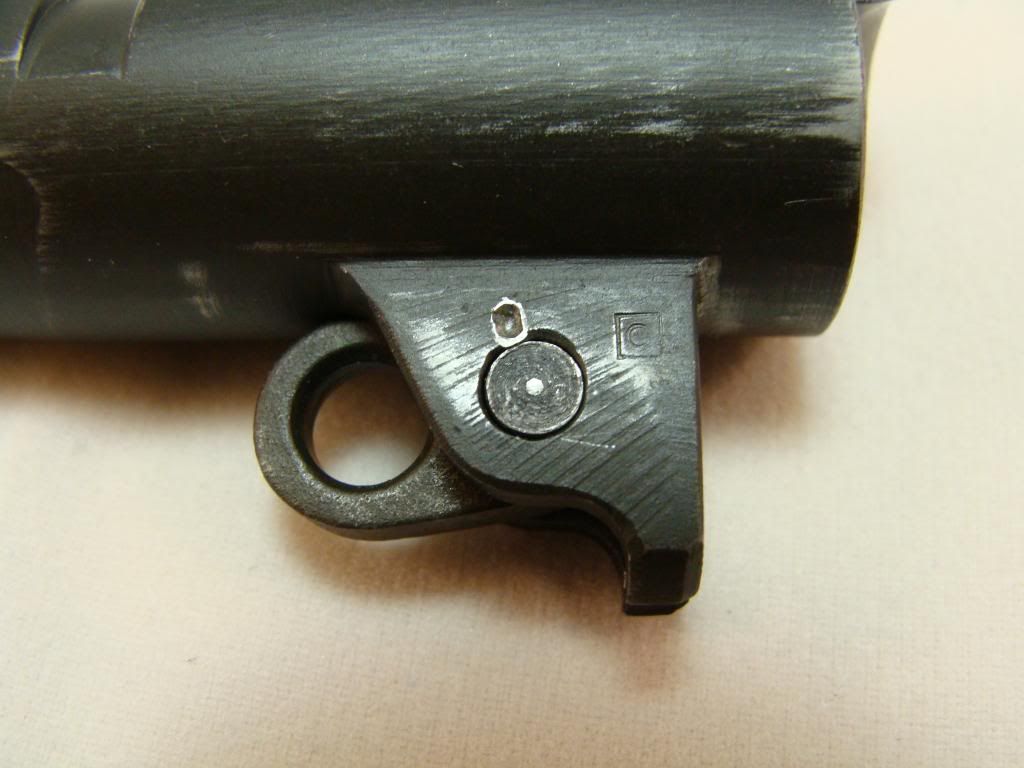 It's wearing Keyes small ring fiber grips, and as noted in the photo, a Square C replacement barrel.
After field stripping and inspecting the pistol I made a lowball offer, the seller countered after mentioning the 3 mags, extra barrel, Enger-Kress holster, and 53 rounds of 1943 ammo. Since his counter was for less than my max for the pistol, I accepted.
We looked at the Enfield No. 2 Mk I Tanker's Pistol. He was offering it at a really good price but I had no interest. Just before I left, the seller told me I could have it for half his original asking price, so it came home with me too. Do any of you folks know anything about this gun? It's marked CAL .38 on top of the barrel.
The extra barrel that came with the AA rework has absolutely no markings except for what looks like a partially stamped P on top of the chamber. Not sure what it is. Any ideas?