AllOutdoor Review – Velocity Systems UW ULTRA-LITE CHEST RIG​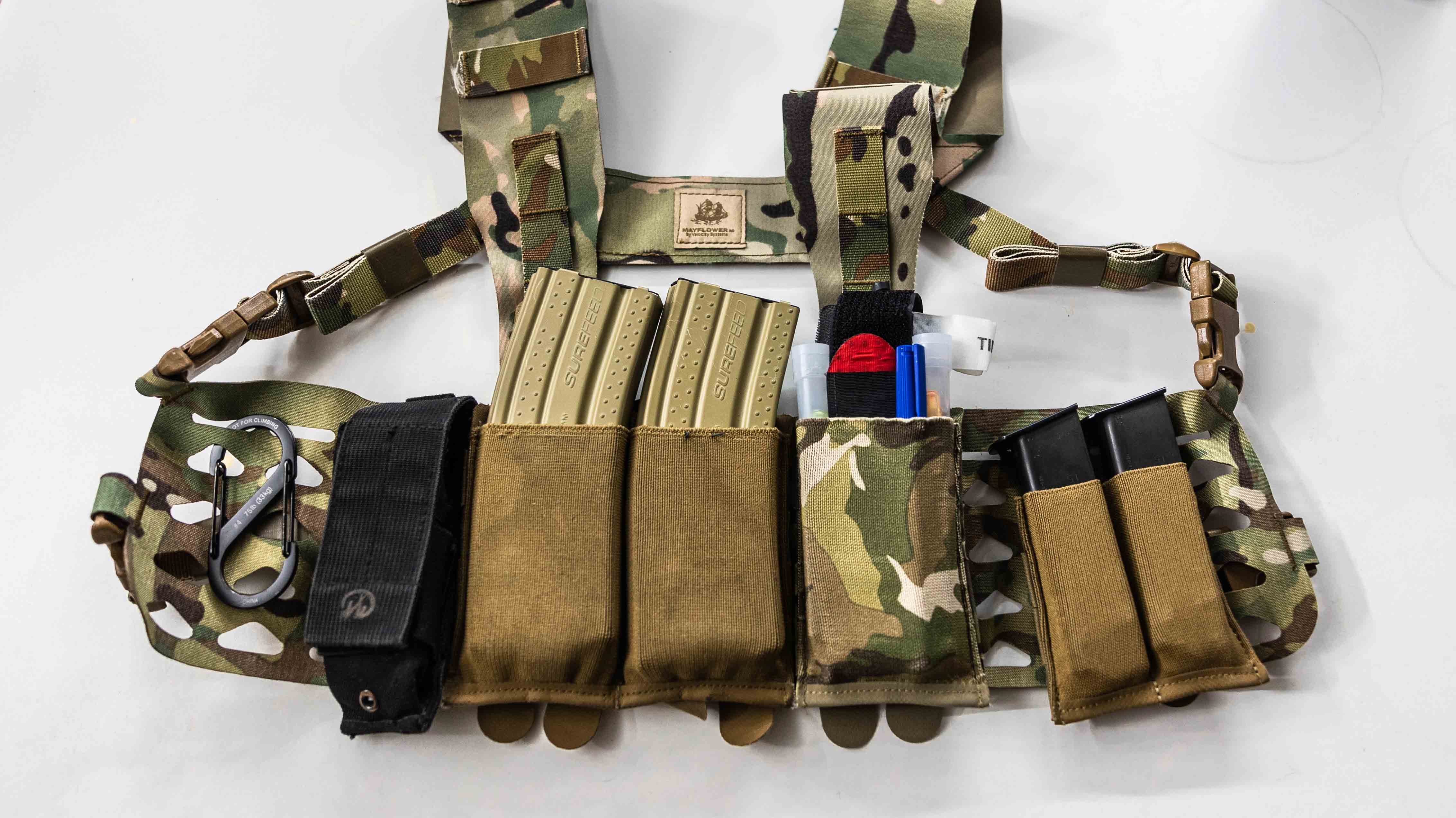 AllOutdoor Review – Velocity Systems UW ULTRA-LITE CHEST RIG
Velocity Systems was founded in 2007 and has been hard at work providing high-performance armor solutions. They are proud of their commitment to working with U.S. Army Special Operations and Law Enforcement to craft tailor-made carriers and placards. The owners of Velocity have over 75 years of combined specialized armor manufacturing experience. After 7 years of a very successful partnership between Velocity Systems and Mayflower, Velocity Systems acquired the Mayflower brand on January 1st, 2014. This was done so design, production, and shipping could be further integrated and improved, to make products available faster and less costly to the end-users who need them. Mayflower's original founder remains the designer for Mayflower branded products.
This product was independently purchased and Velocity Systems did not view this review prior to publication.
I purchase the UWUL-Rig a few years ago when I was in need of a full module chest rig that I could customize to my specific needs. I knew I wanted something very lightweight and thin if possible as I wanted to still be able to go prone with all my gear on. After many hours of researching the web, I figured that the UWUL-Rig would be the best fit for the job. While my mission set for this piece of equipment has changed from when I first used it, it is still in my gear stash due to its adaptability and light design.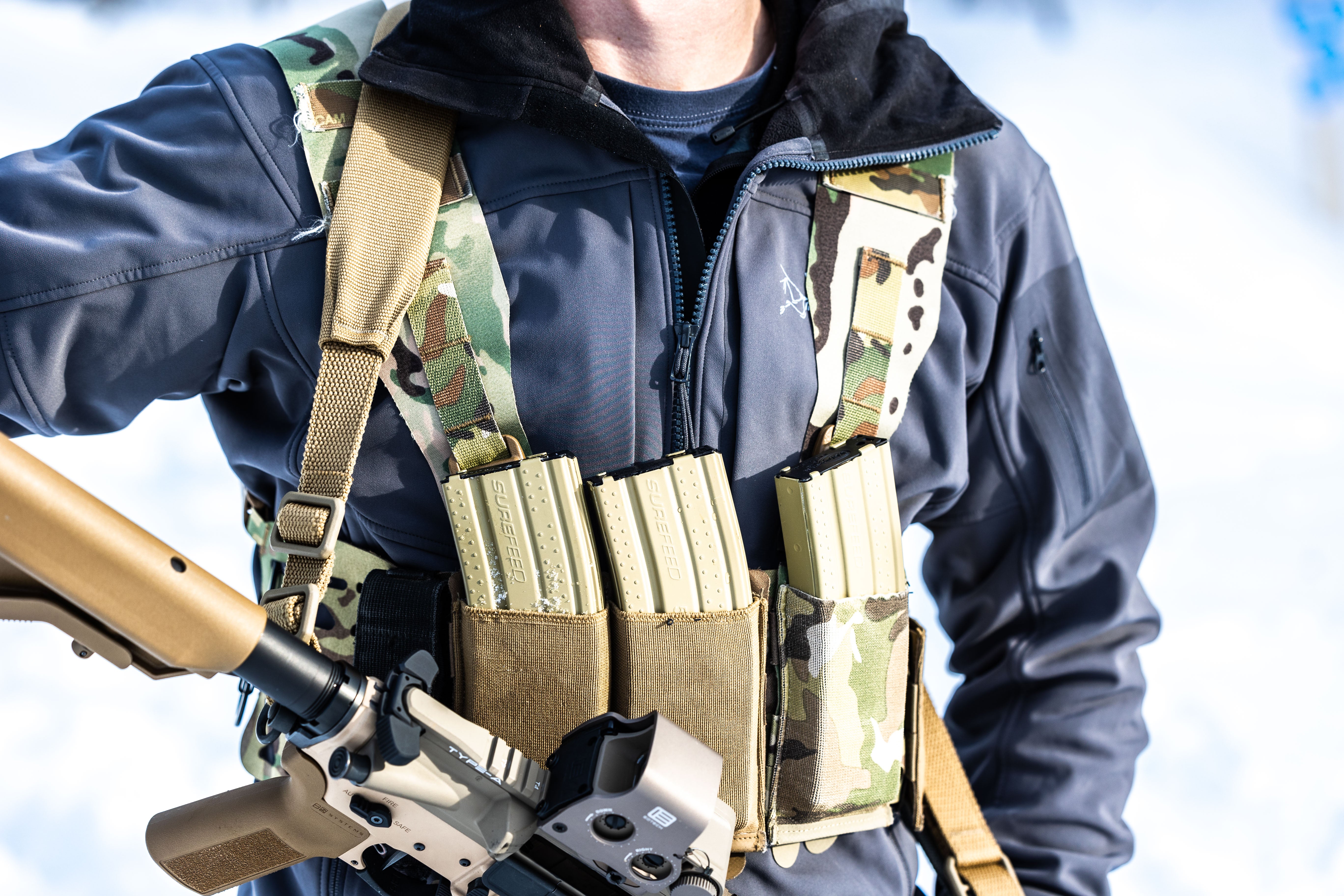 Specs – Velocity Systems UW ULTRA-LITE CHEST RIG​
Country of Origin – USA
MSRP – $125.00
Weight – 12 oz or 340 Grams
Attachment – Fourteen laser-cut PALS columns for attaching the necessary pouches
Construction and Materials – Velocity Systems UW ULTRA-LITE CHEST RIG​
The UWUL-Rig is primarily constructed of tough Hypalon-style fabric known as Squadron. Squadron is used in many products from Velocity Systems these days and it is a double layer of Cordura nylon (500D Cordura laminated to 1000D Cordura solution that is water-repellent and NIR-compliant. This Squadron fabric is thick and extremely rugged. It is ideal for laser cutting applications, allowing for MOLLE attachment, without the need to add webbing to the load-bearing equipment. Made in the USA and Berry Compliant it's kinda the ultimate material for all things tactical or bag related in my opinion.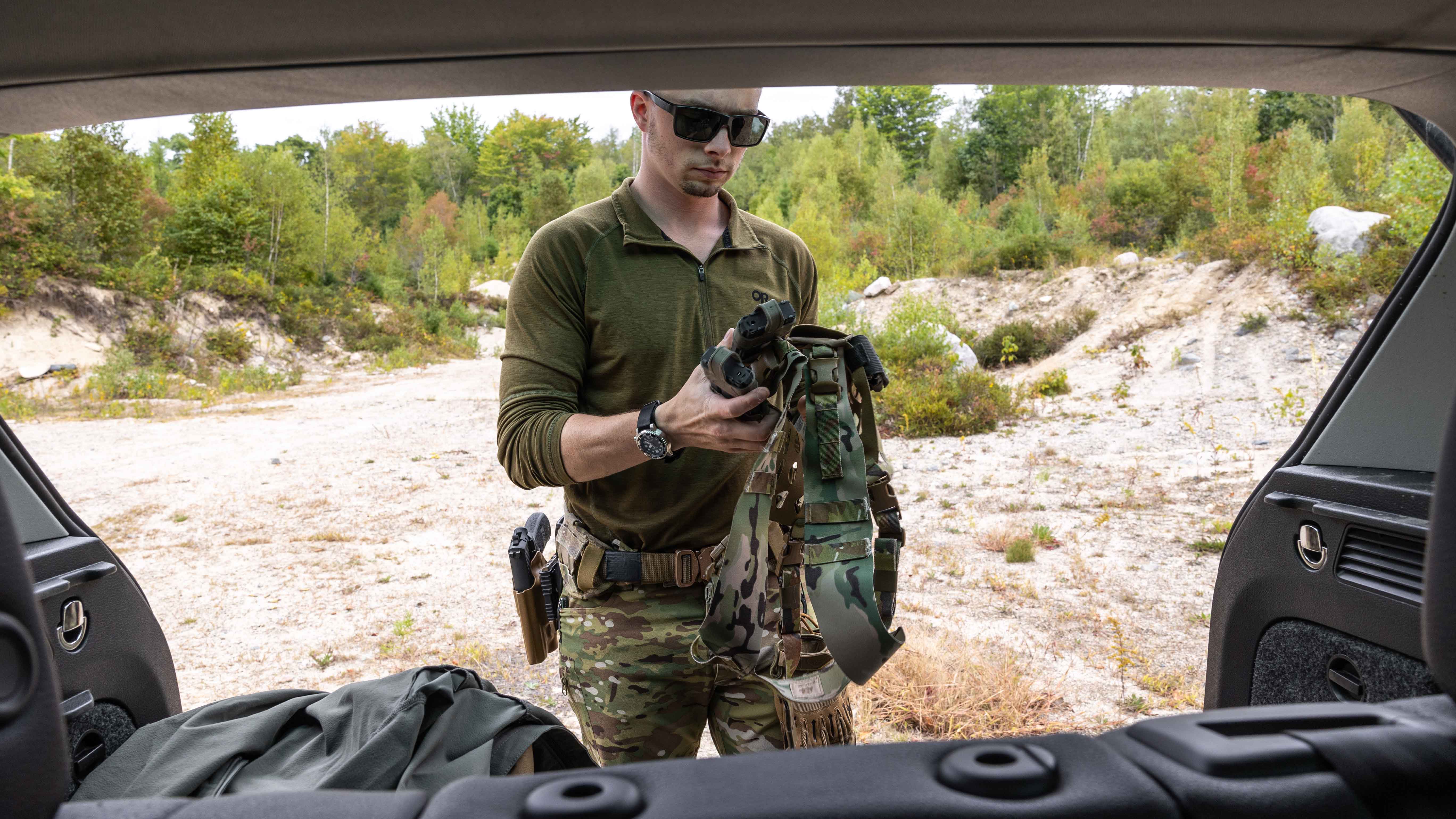 The Squadron is an excellent choice for the application of a minimalist chest rig as it is very light and tough while actually not being that much more expensive than Cordura or nylon from my research. The stitching all over the rig is excellent and so are the buckles making this a piece of kit that should last for a long time. Something to note of here is that Velocity systems went with a triangle-shaped molle pattern on this rig that reduces the overall weight but also allows for 45-degree mounting of pouches if you want that option. One thing that was a bit of a disappointment was the lack of retention bands for the excess straps. I think given the rice of this rig that those should be included no questions asked. Since Velocity omitted them on the UWUL-Rig I ended up using just some heavy-duty tape to secure the straps. It's not the most elegant solution but it works.
Performance – Velocity Systems UW ULTRA-LITE CHEST RIG​
As previously mentioned this rig has 14 laser-cut columns of PALS webbing for tour mounting pleasure. This opens up the rig to be completely built up for your needs and what you want. Often on pre-fabricated rigs, I find I'm left with a few pockets that I'm not really sure what to do with or Im stuffing things in them I don't really need in the first place. While this is a plus in my opinion it can also be negative and ill get into that later. While testing this rig I opted to use Blue Force Gear 10-speed pouches to keep everything light. I think these pouches are a great fit for this rig and work well with the overall lightweight design.
The harness that comes with the rig can be detached and re-attached to about any plate carrier also. This opens up possibilities to migrate your loadout from a non-armored configuration to an armored one fairly easily. While I think this is a cool feature I have never seen anyone actually move a loadout like this in real life from their chest rig to thor armor regularly so I think its a niche feature. The Straps offer plenty of adjustability for the rig and the buckles are in easy-to-reach places meaning that taking the rig off and on is not a nightmare.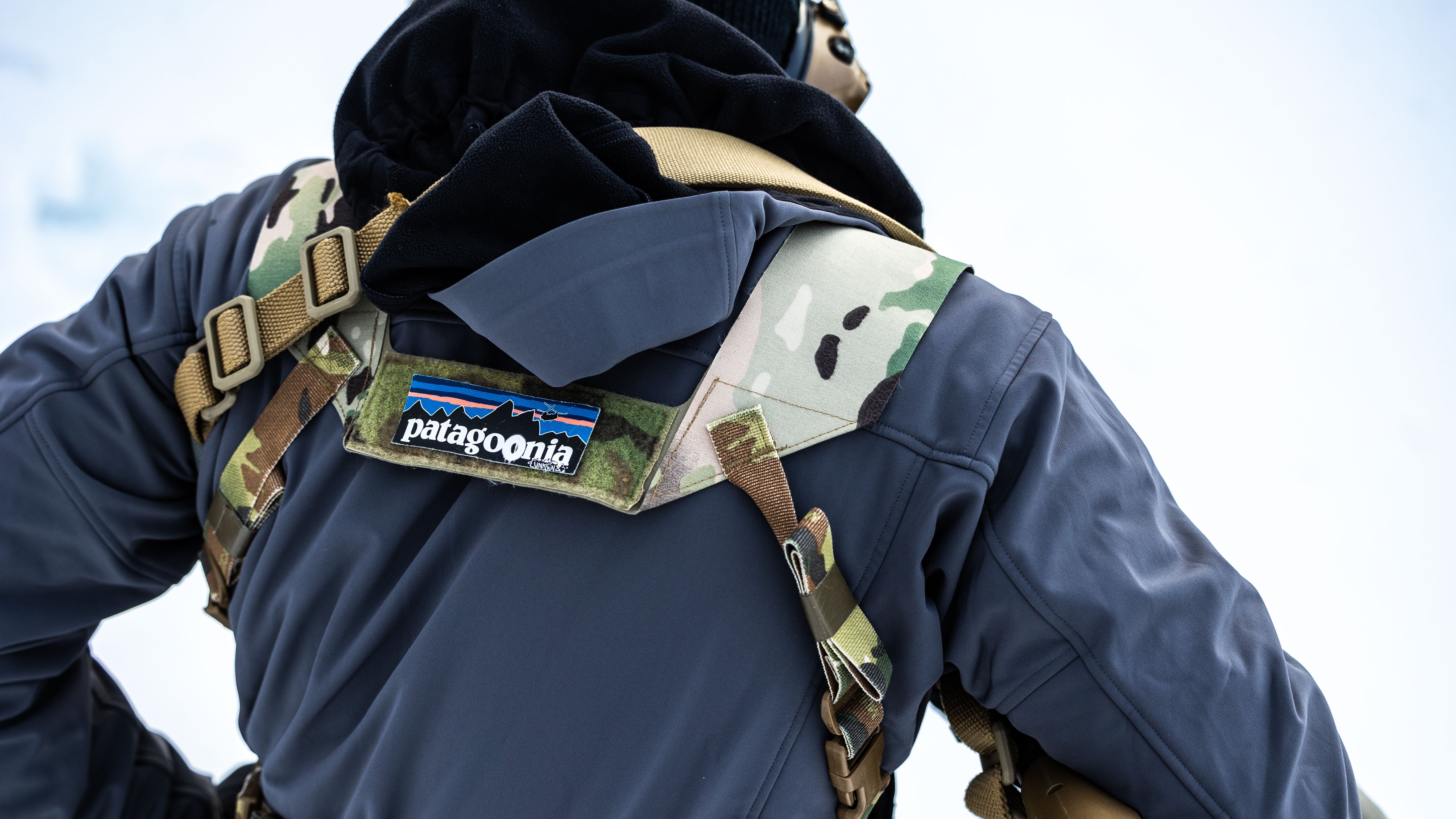 The Included H-harness has very wide shoulder straps that provide a lot of comfort when running a heavier loadout. These straps also disappear under your backpack straps making this rig a great option for something who needs a large pack like a scout or medical personnel. The shoulder straps also have a few rows of PALS webbing for routing cables from radios or mounting a compass/GPS. The UWUL-Rig is very comfortable overall and is so light you might forget your wearing it sometimes. With the shoulder straps being so wide and built out of a nonbreathable material, you will notice sweat building up after prolonged physical exertion.
Likes
-Very lightweight
-Made from cutting-edge materials
-Adaptable for individual needs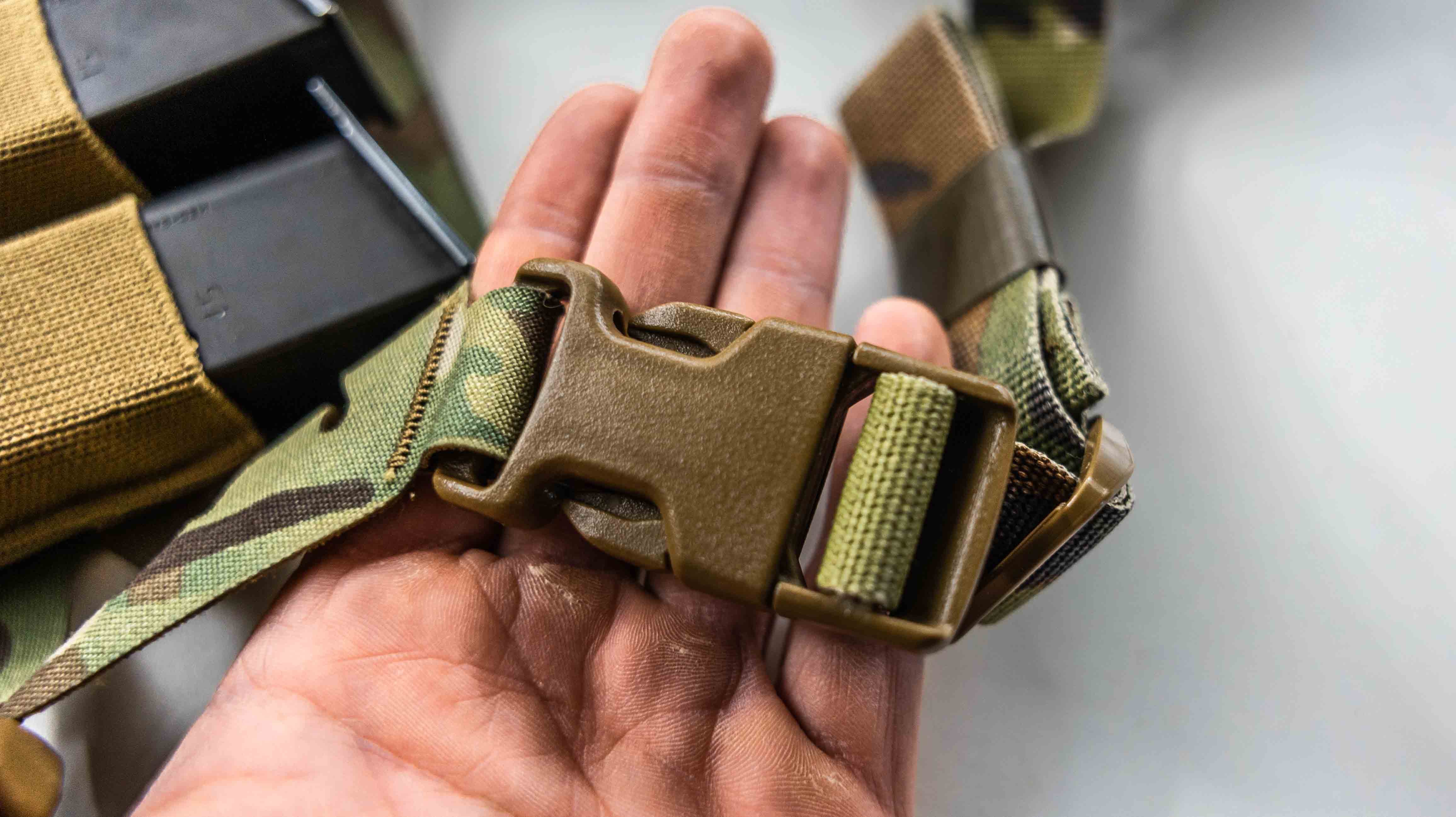 Dislikes
-Expensive for a blank slate rig
-Not very breathable
-Strap keepers not included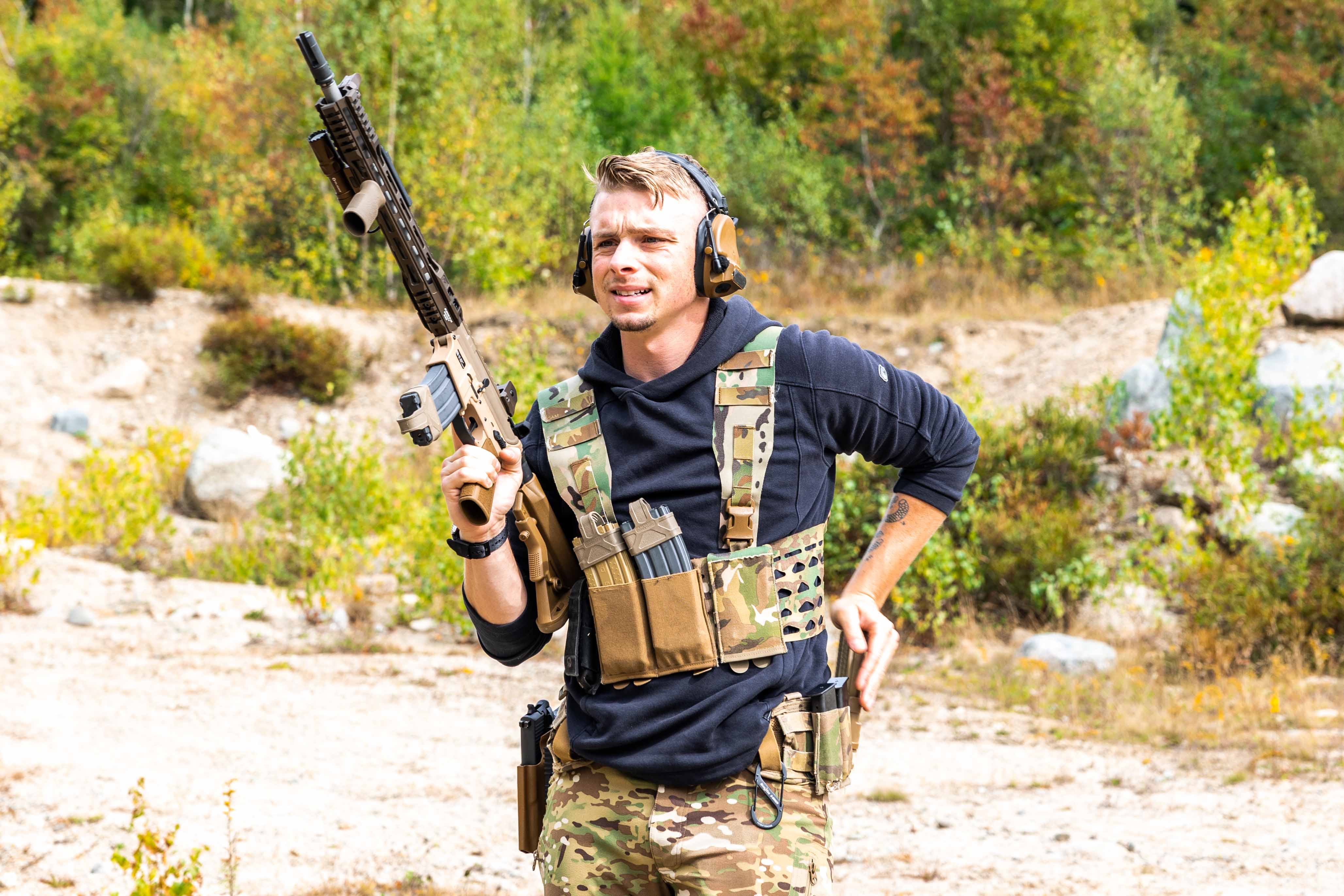 Conclusion – Velocity Systems UW ULTRA-LITE CHEST RIG​
My biggest gripe with the UWUL-Rig is that its pretty expensive for what you get. Comparatively, you can go with a few other offerings from Velocity and get a better bang for your buck. The 5.56 HYBRID CHEST RIG and the UW CHEST RIG GEN IV both come with potches and do cost more but are a better value overall in my opinion. The only thing you're losing out on when you go this route is your not getting the SQUADRON material and its weight savings benefits. Unless you really need a blank canvas rig to build up to your specific needs, I would recommend going with a different option. I think the UWUL-Rig really shines as a rig to wear while wearing a large backpack. It's also so lite and thin that it can easily be used for more covert operations. If you really need a blank canvas rig and like the features this reg provides, it might be the best option for you.
The UW Ultra-Lite Chest Rig was designed to carry the necessary amount of equipment needed for extended patrolling with the minimum amount of added weight and bulk. It features fourteen laser cut PALS columns for attaching the necessary pouches and a three-inch wide laser cut h-harness at a total weight of 12 ounces. The UW Ultra-Lite Chest Rig is compatible with our plate carrier that feature the SwiftClip® attachment points. All materials and workmanship are 100% made in the USA.
Fourteen laser cut PALS columns for attaching the necessary pouches
Three-inch wide laser cut h-harness
Weighs only 12 ounces
Compatible with our plate carriers that feature the SwiftClip® attachment points
100% made in the USA
*There is currently a 8-10 week lead time on this product. Every effort will be made to decrease this lead time. Thank you for your continued understanding and support.
$125.00
The post
AllOutdoor Review – Velocity Systems UW ULTRA-LITE CHEST RIG
appeared first on
AllOutdoor.com
.
Read the full article here...