Nothing has quite taken over the firearm industry in the last 10 years like the abundance of micro red dots on handguns. These micro red dots can serve a dual-purpose and fit many shotguns and rifles as well, but their main home is our handguns. If money is no object, we can all spend $1K or a down payment on a house to get a fantastic micro red dot, but what if our bank account isn't like Elon Musk's? What if we want something that's bulletproof and in the realm of affordability? That is where Vortex Optics lives and breathes. Vortex Optics is utterly crushing the optics industry and their competitors with their affordable, reliable optics plus the industry's best warranty – bar none. So, when they announced this winter/spring that they had a new red dot in the
Defender CCW
, we at AllOutdoor were elated to get our hands on one! Today we are going to review the
Vortex Optics Defender CCW 3 MOA
micro red dot to see how it holds up. Let's dive in!
Vortex Optics Coverage on AllOutdoor

Specifications – Vortex Optics Defender CCW 3 MOA Red Dot
The Vortex Optics Defender CCW micro red dot is offered with either a 3 MOA or 6 MOA dot size with the same MSRP of $349.99 per optic. As we alluded to earlier, Vortex Optics offers the best warranty in the industry where if you experience a rare issue, simply return to the dealer you purchased it from and they will get you squared away with a replacement ASAP (often times they will hand you a brand new product over-the-counter and deal with the repair/return for you). All of the specifications for the Defender CCW 3 MOA Red Dot we are reviewing here today can be read below as presented by Vortex Optics:
Magnification: 1x
Reticle: 3 MOA Defender Dot
Adjustment Graduation: 1 MOA
Parallax Setting: Parallax Free
Max Windage Adjustment: 105 MOA
Max Elevation Adjustment: 110 MOA
Dot Color: Red
Mount Type: Shield RMS/RMSc
Eye Relief: Unlimited
Length: 1.59″
Weight: 0.95 Oz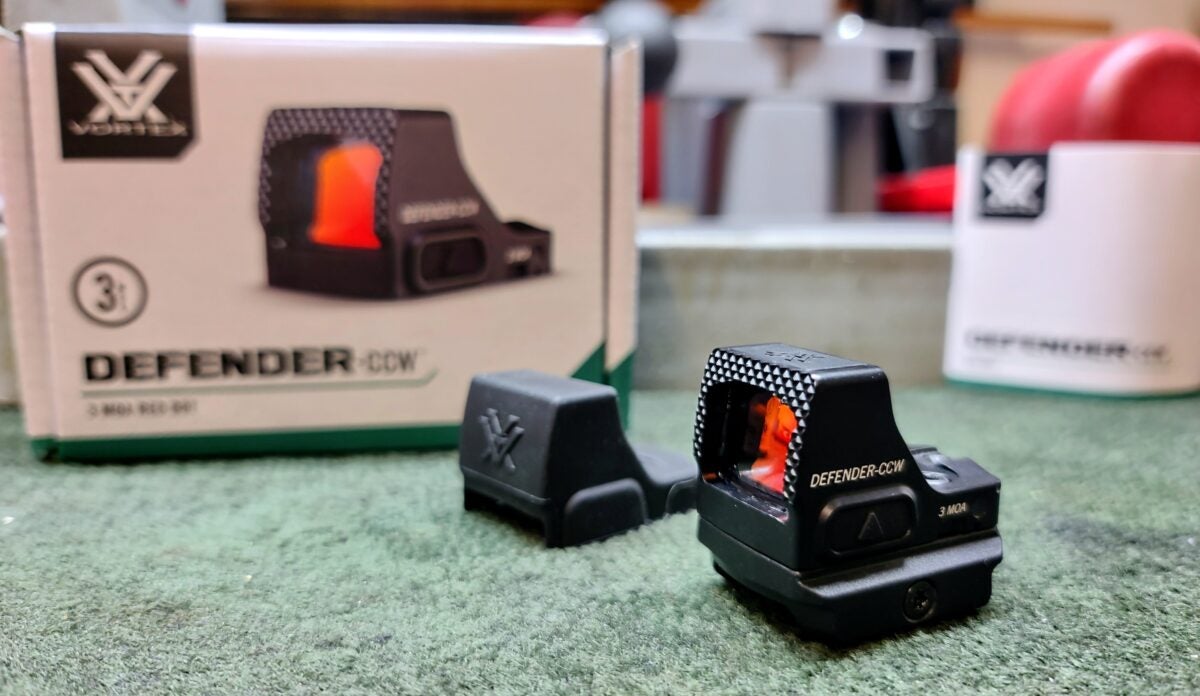 The Vortex Defender CCW boasts a lot of the most popular features that people are searching for in a micro red dot. You have a motion activated red dot so you don't have to constantly "shut it off" or "turn it on" every time you deploy your red dot. Also, it has a top mount battery so you don't need to re-mount and re-zero your optic every time you change the battery.
Large Hard Coated Aspherical Lens: Large distortion-free sight picture
Motion Activation With 14 Hour Auto-Shutoff: Automatically activates with motion while 14 hour auto-shutoff saves battery life
ShockShield

: Polymer insert absorbs shock to the 7075 aluminum body protecting it from everyday abuse
Fast-Rack

Texturing: Aggressive texturing on face of optic for racking slide off any surface
Top Mount Battery: Easy battery changes without having to re-zero your optic
8 Daylight Bright Brightness Settings: Daylight bright, illuminated center dot aids in faster center-point acquisition in bright daylight conditions
Parallax Free: All red dot and holographic sights will exhibit some small amount of parallax. Matching current industry practice, this small amount would be considered "parallax free" and will make a negligible difference in performance.

For those who play around in the night with NODS (night optical devices), this optic is also night-vision compatible. In a testament to its durability, it is waterproof, fogproof, shockproof, and has Vortex's trademarked ShockShield

housing to protect it from everyday carry and abuse.
Unlimited Eye Relief: Non-critical eye relief for rapid target acquisition
Night-Vision Compatibility: The lowest 2 settings are night-vision compatible
Waterproof: O-ring seals prevent moisture, dust and debris from penetrating for reliable performance in all environments
Fogproof: Designed to withstand a wide range of temperatures
Shockproof: Rugged construction withstands recoil and impact
Low-Glare Matte Black Anodized: Corrosion and wear resistant anodization provides low-glare matte surface and helps camouflage the shooter's position
Single-Piece Chassis: Compact and light weight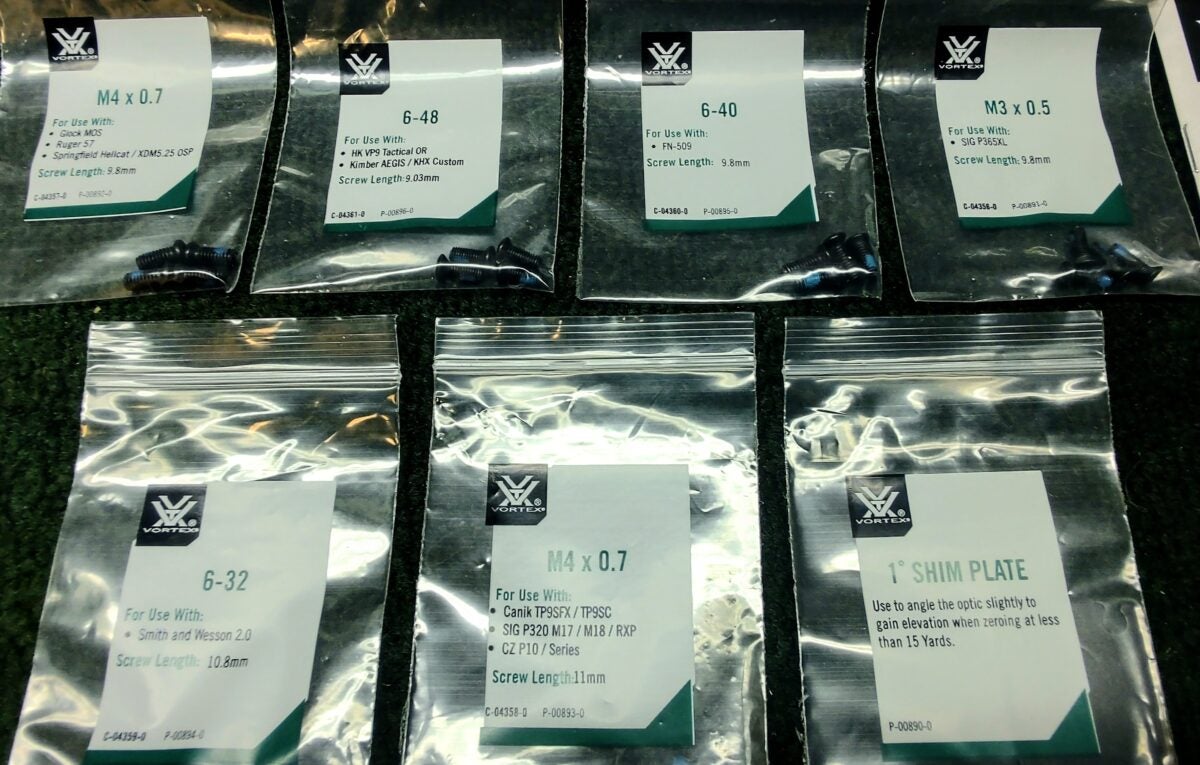 Another area in which the Defender CCW gets a huge "thumbs up" in my book is that they give you everything you need to mount this to your pistol (and then some). Nothing is more infuriating than buying a new optic, getting excited to mount/use it, and you need to go buy tools, a plate, and extra equipment to finish the job. Vortex Optics gives you everything you will need to fit nearly any handgun on the market today. This is everything that is
Included in the Box:
1˚ Shim Plate
Picatinny Rail Mount
Rubber Cover
Lens Cloth
CR1632 Battery
Custom Tool
6 Sets of Common Mounting Screws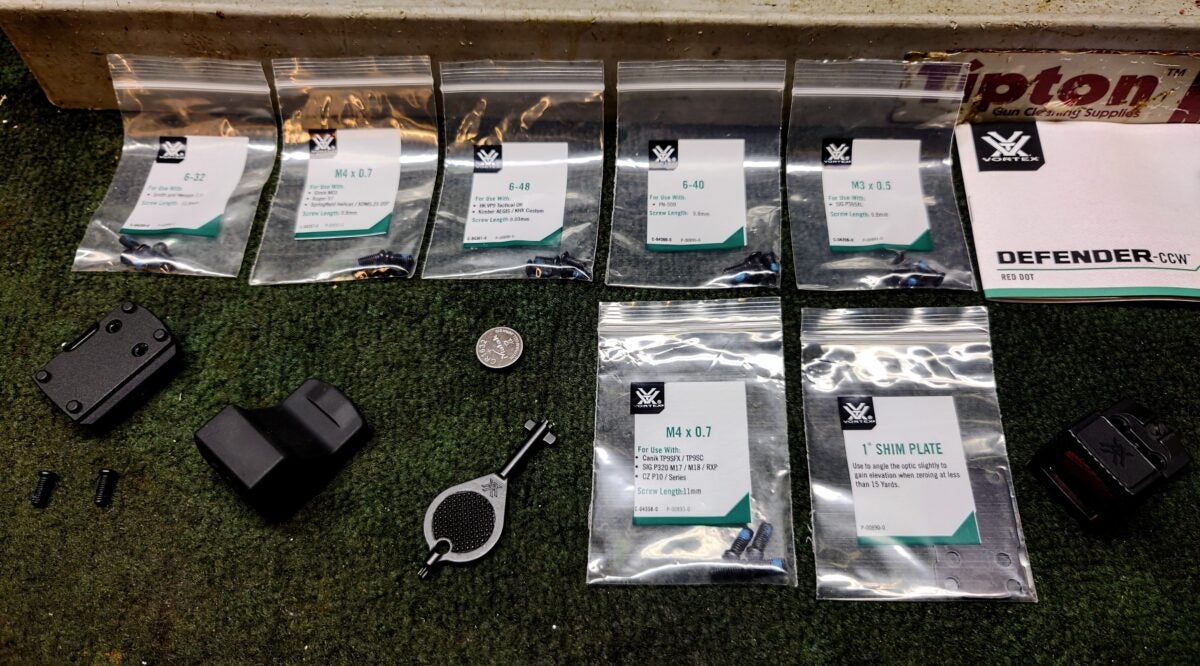 As you can see above, you have a specialized tool at your disposal plus a bevy of other components. I mounted this micro red dot to a handful of handguns in our testing and never once did the factory package
not
have what I needed. Everything was inside, ready to go.
Arm yourself with the red dot specifically built for modern everyday carry. The micro-sized Defender-CCW

delivers maximum concealment, function without fail, and first-shot quickness you can trust when facing a threat with nowhere to run.
Mounting the Vortex Optics Defender CCW 3 MOA Red Dot
When it came to mounting this optic it is extremely intuitive and easy to do. As we mentioned before, Vortex does a stellar job of providing everything that you are going to need. Since the Defender CCW is a Shield RMS/RMSc footprint, it fits innumerable handguns. In fact, we placed it on these 4 handguns listed below in our testing:
FN Reflex 9mm
Springfield Armory Hellcat Pro OSP 9mm
Mossberg MC2sc 9mm
Smith & Wesson M&P-9 Shield Plus 9mm
For a more thorough explanation of how to get this micro red dot mounted up on your handgun, check out Vortex's installation video provided below:
Field Use – Vortex Optics Defender CCW 3 MOA Red Dot
When it came to using this new red dot out on the range and for everyday carry (EDC), I have been utilizing it for close to 6 months now. I had the good fortune of being invited to the Vortex Optics Headquarters last December to check out a sneak peak of this optic ahead of the launch, and of course, we shot it quite a bit while on Vortex's home turf. One of the first and most noticeable traits of the Defender CCW is its robust nature. This looks, feels, and acts like a durable red dot. It is not dainty, delicate, or thinly shrouded like so many red dots.
I am not one to abuse anything I own – firearms, optics, accessories, etc – but everything I use is treated like the tool it is. It never gets the "training wheels" treatment in my house. So, I have already racked this red dot against 2×4 posts, tables, my pants, anything I can jar this thing against. It has held up spectacularly, thus far.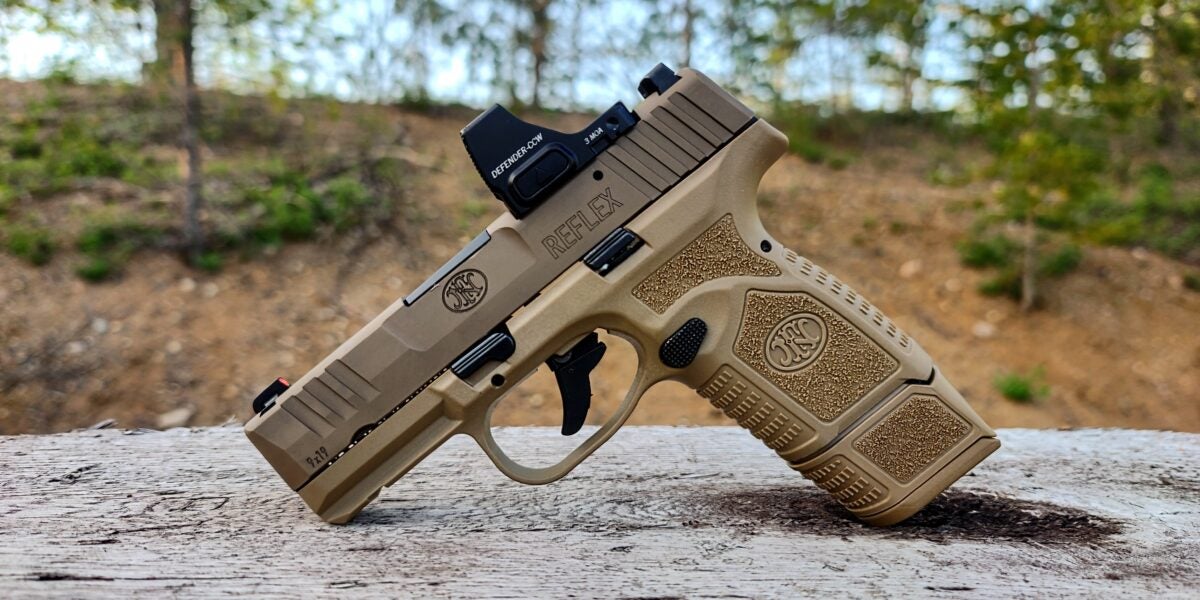 As we've covered quite a bit, this optic is tremendously easy to mount and Vortex gives you everything you could possibly need. Moreover, once this optic was mounted across 4 different guns, it always held its zero once established. The Defender CCW in our possession probably has 1,000+ rounds behind it already and through all of our range shenanigans, it always kept its zero and has never failed us by any metric.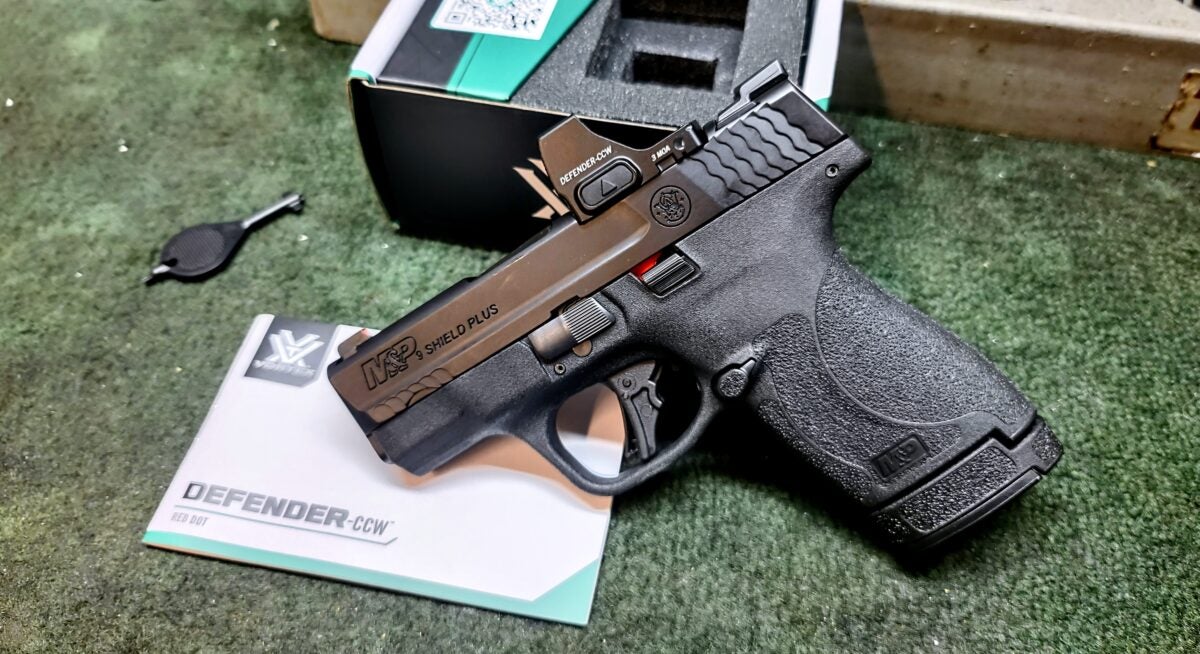 One element I especially liked stylistically and practically on the red dot was the aggressively serrated front of the housing. Some people might see this and think it is purely aesthetic – which it is to an extent; it definitely looks cool – but it also assists in racking the slide against
lower friction
surfaces. For example, it is easy to rack a red dot against a table or post, but what about your pants from a kneeling position behind cover? Then, those serrations are quiet handy. Instead of slipping on your pants, you can catch enough grip to rack your slide and chamber another round to continue sending ballistic attention to whoever or whatever deserves it.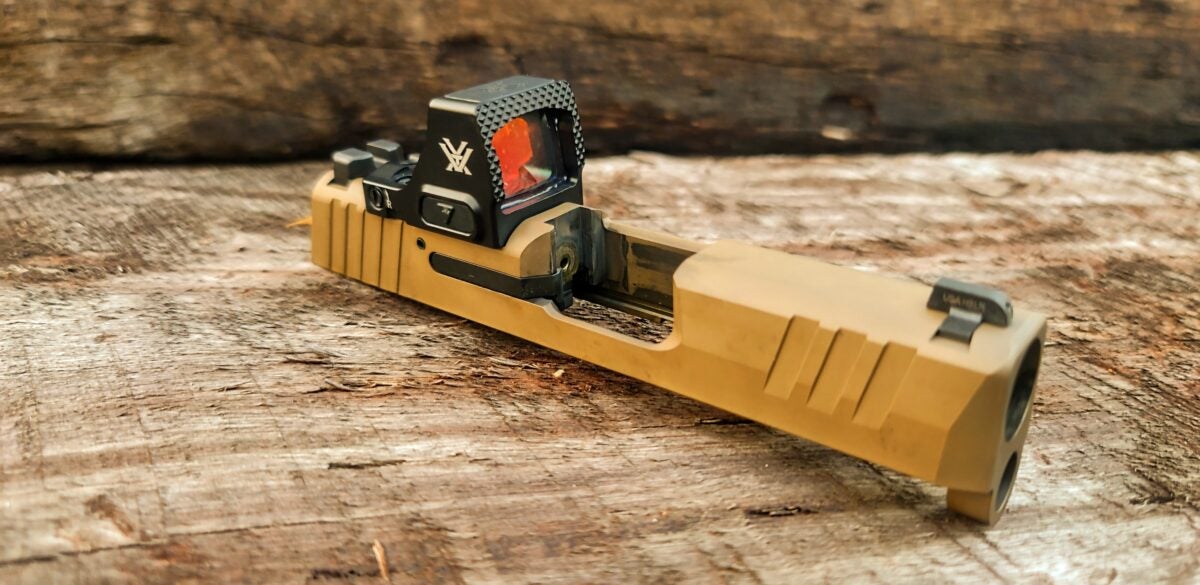 As far as the glass clarity is concerned, I would put it on par with Vortex's riflescopes. It is clear, clean, and the red dot is easy to catch quickly. I have shot the Defender CCW indoors, outdoors, bright light, low light, and nearly everything in between. As a whole, you get a great sight picture and you have 8 different brightness settings to play with to tailor it to your exacting preferences.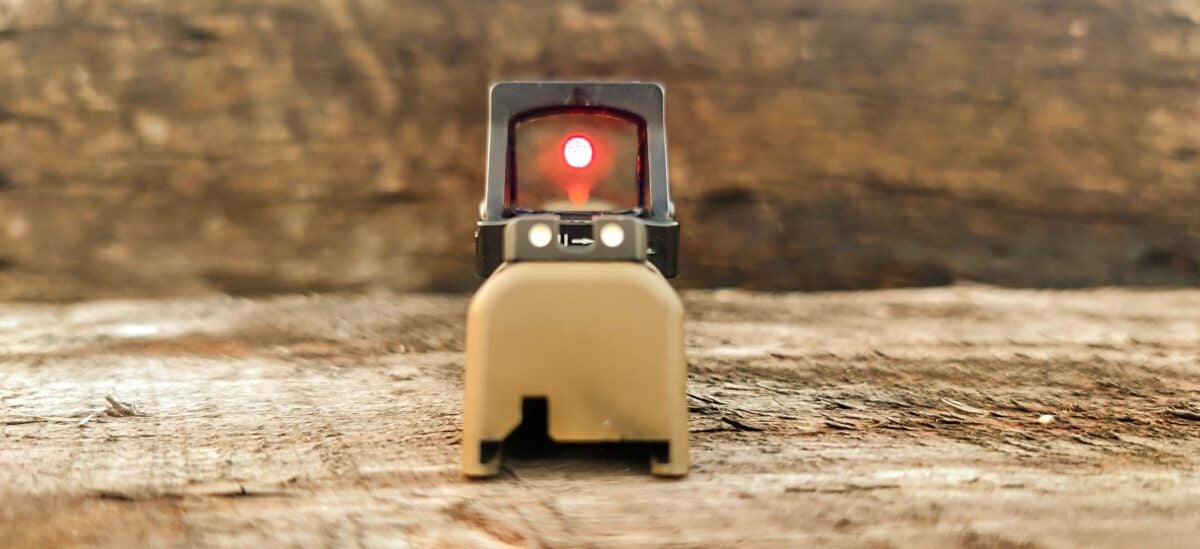 The mounting screws are a large Torx size as well as the cover being big to the battery compartment which I appreciated. It drives me nuts when you have small, petite screws and covers for optics that can easily strip out. With this red dot, you can firmly torque things by hand or use an actual Torque Wrench so everything is tightened down to the exact specs it should be – zero worries of stripping anything out.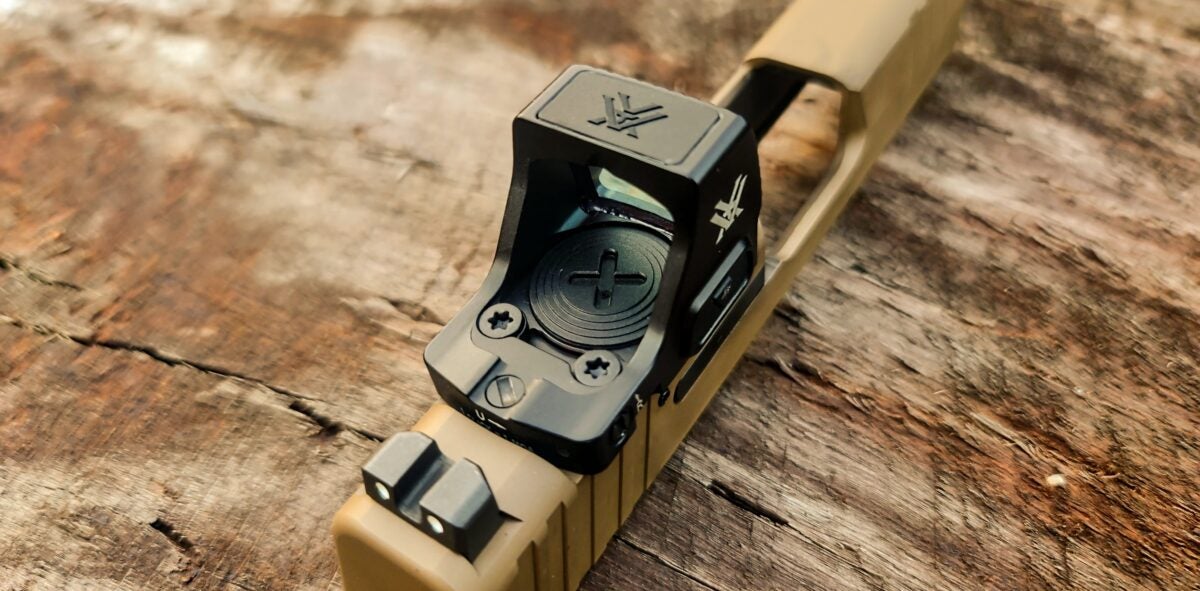 Final Thoughts – Vortex Optics Defender CCW 3 MOA Red Dot
So, what are my final thoughts on the Vortex Optics Defender CCW 3 MOA Red Dot after nearly 6 months of use and deploying it on 4 personal handguns as well as several others at Vortex HQ?… All in all, this is a winner. If you have a carry gun or any handgun that sports a Shield RMS/RMSc footprint, I would highly suggest entertaining putting a Defender CCW on it. You have two dot sizes to pick from of 3 MOA and 6 MOA with a moderate MSRP of $349. I absolutely recommend this micro red dot.
In closing, I want to say thank you to Vortex Optics for allowing AllOutdoor and myself the opportunity to try out their Vortex Optics Defender CCW 3 MOA Red Dot. That is greatly appreciated. Also, we would like to know what all of you guys and gals think? Do you believe that the Vortex Optics Defender CCW 3 MOA Red Dot is something worth spending your money on? As always, let us know all of your thoughts in the Comments below! We always appreciate your feedback.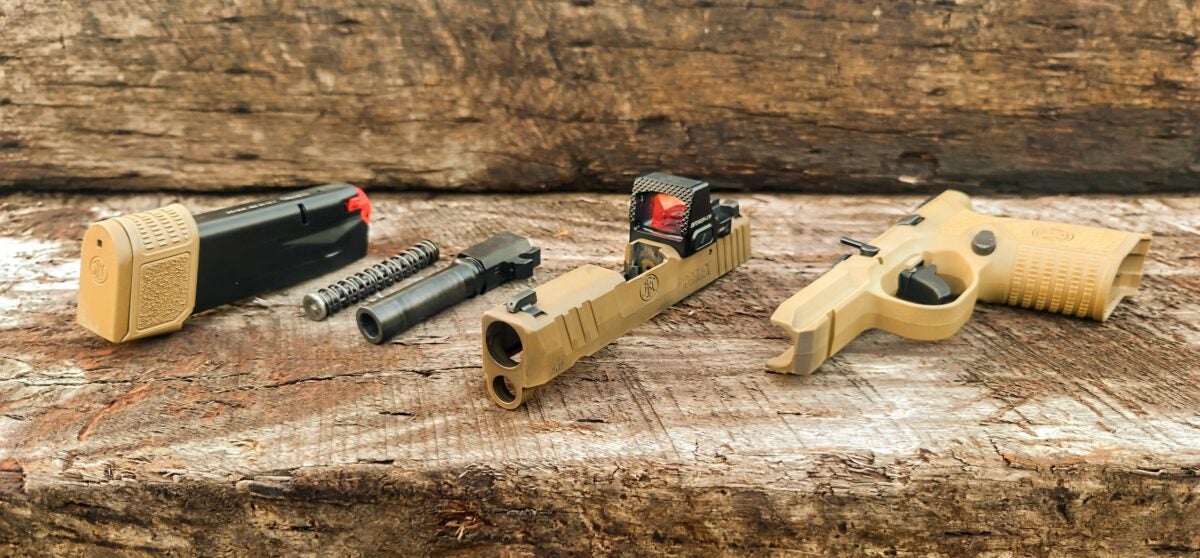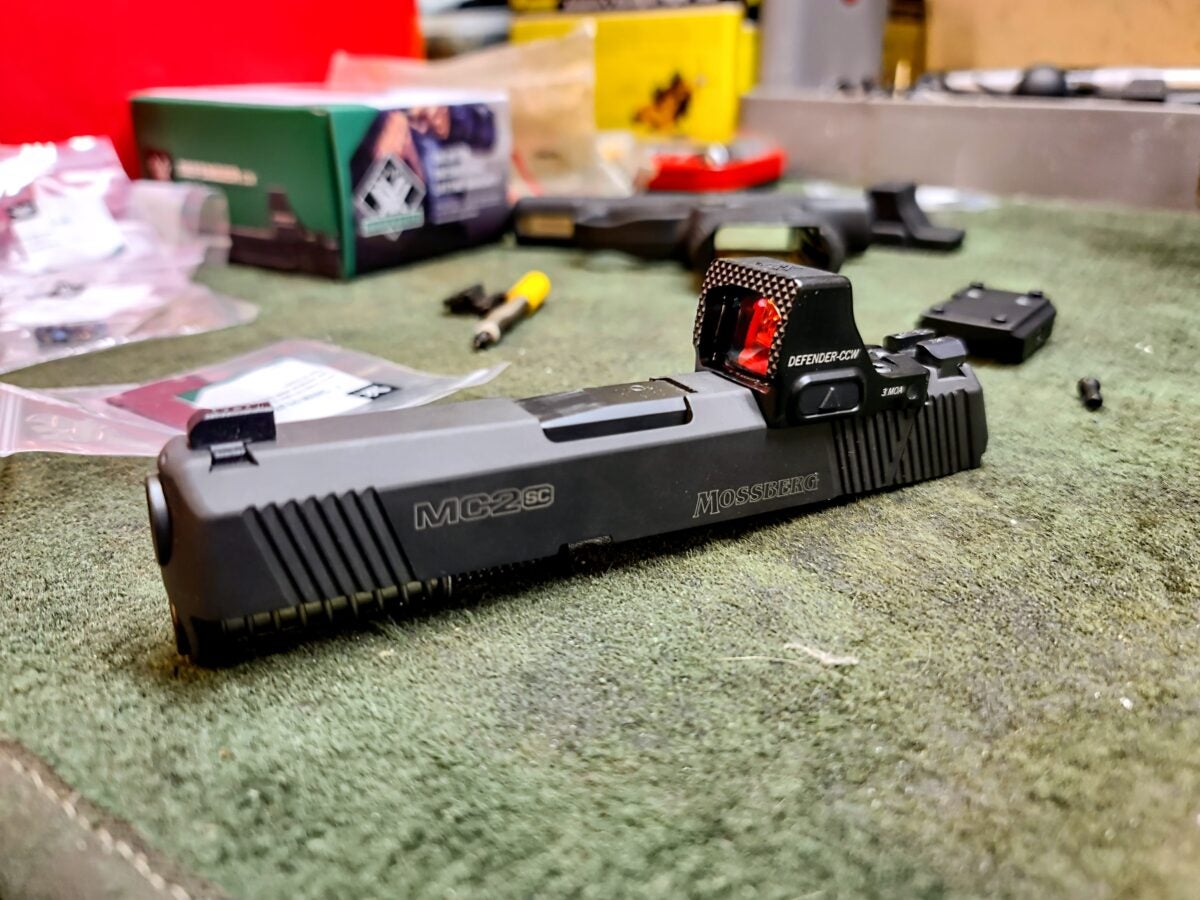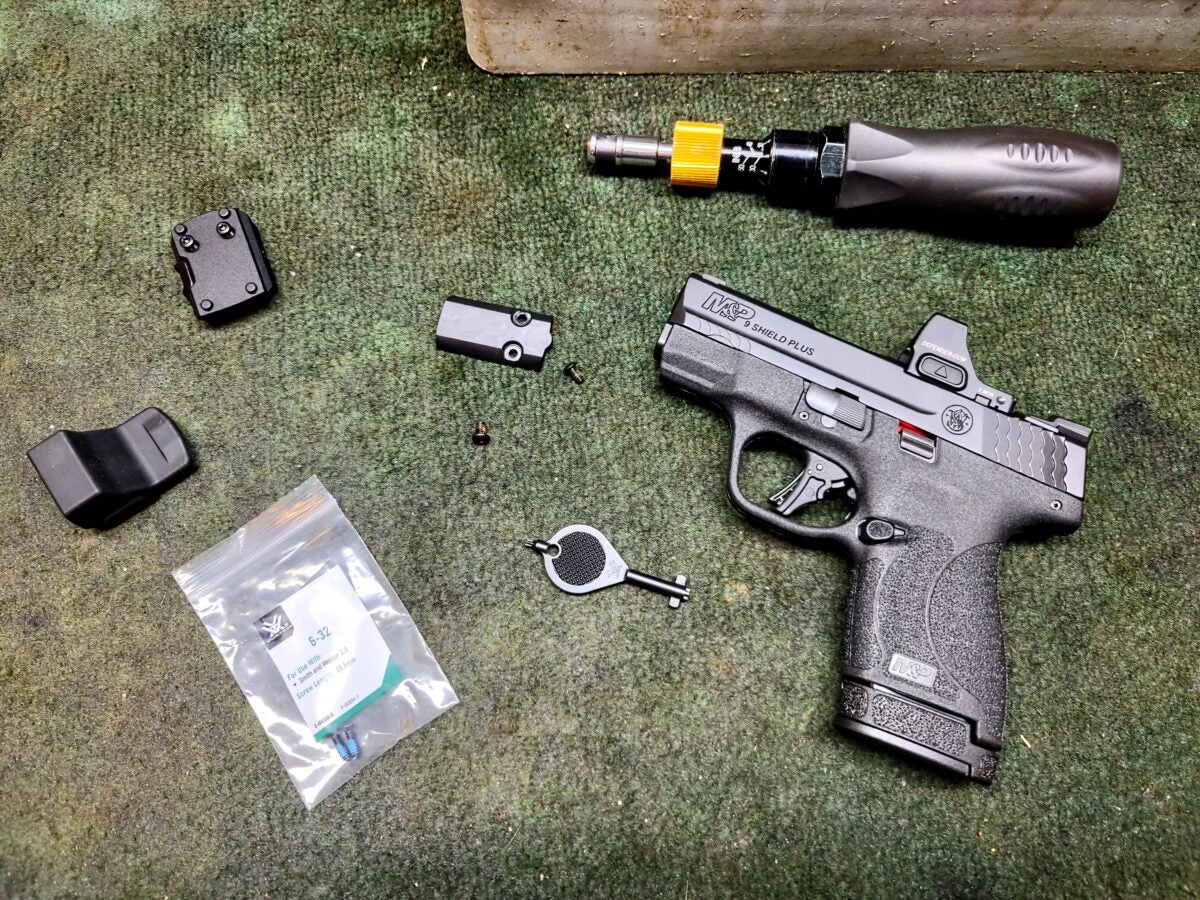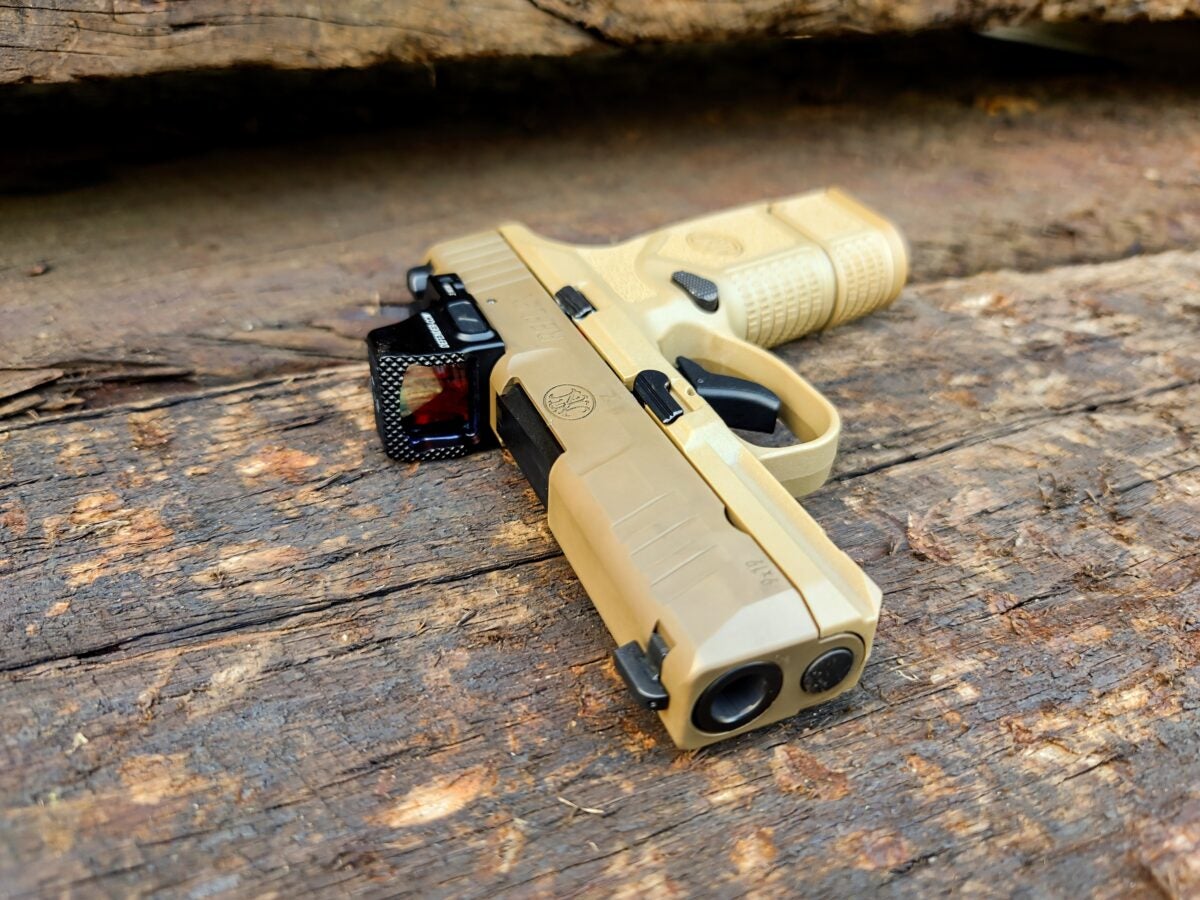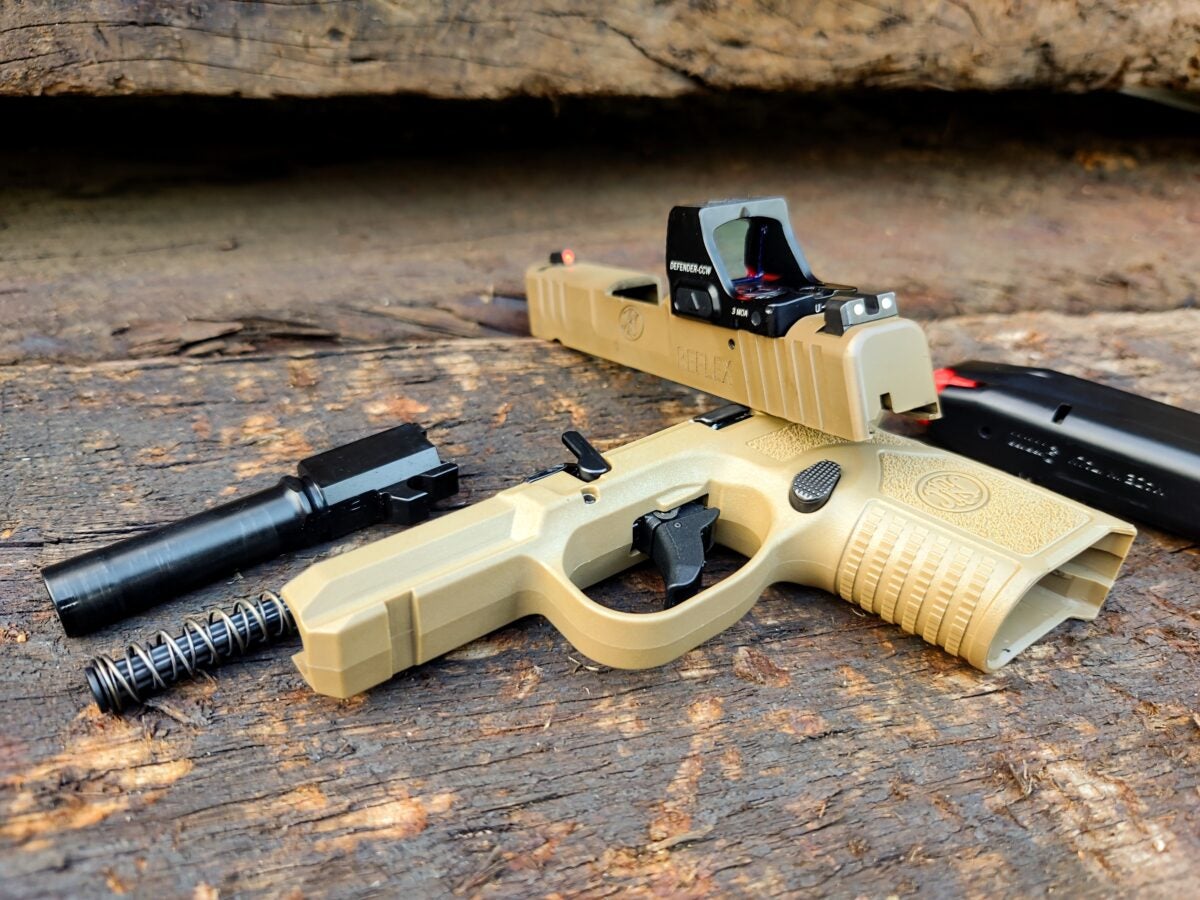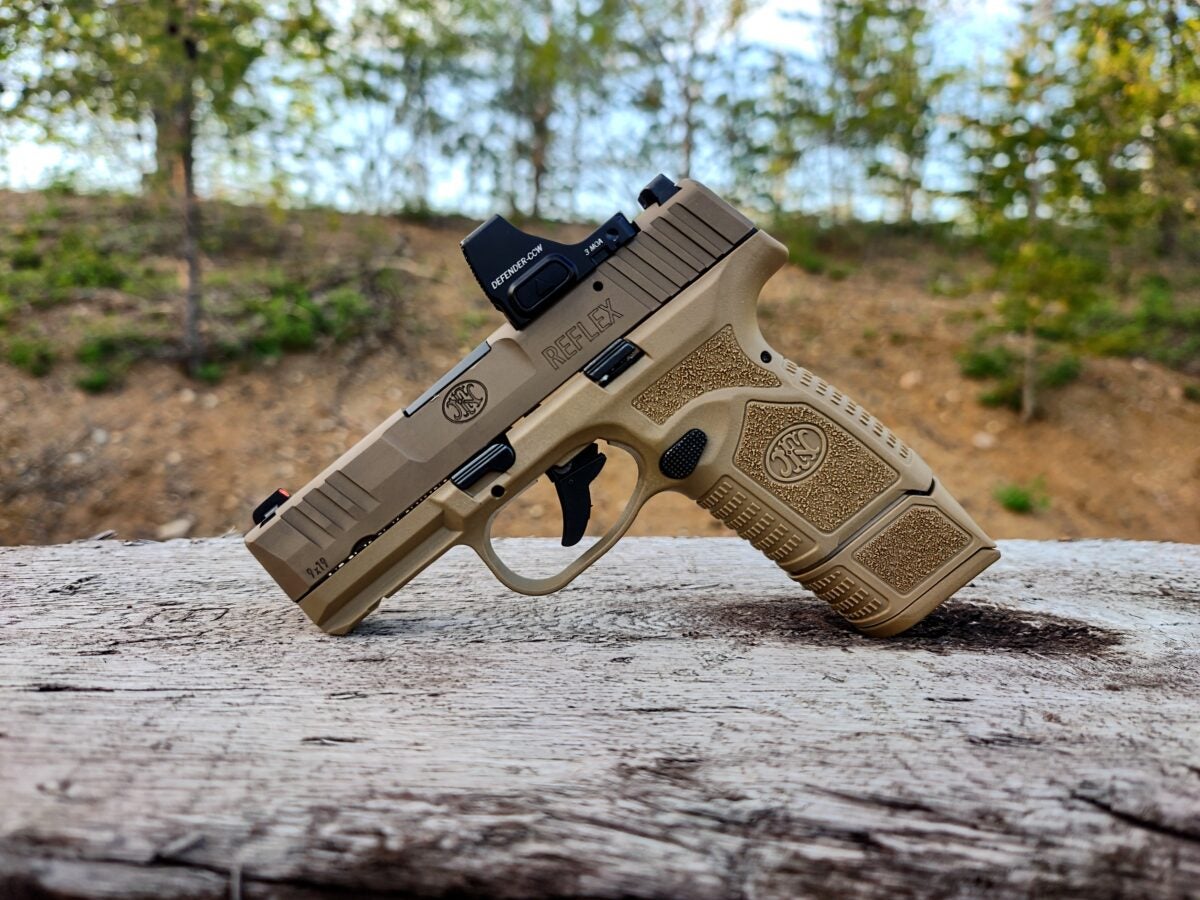 The post
AllOutdoor Review – Vortex Optics Defender CCW 3 MOA Red Dot
appeared first on
AllOutdoor.com
.
Read the full article here...