Discussion Starter
·
#1
·
Earlier this year a got a very nice 2007 Predator in Diamond Black. After getting the NH I sold my TRP Operator. I really wish I could have my exact gun but with a rail. I am debating on trying to trade my gun for another high end, (Wilson / Nighthawk), with a rail. My predator has been flawless and shoots great. Opinions? Do I have a gun that you'd keep or just another Nighthawk?
Here are the specs.
Predator 5" with tactical barrel
Complete diamond black finish
No front cocking serrations
10-8 rear sight with tritium front.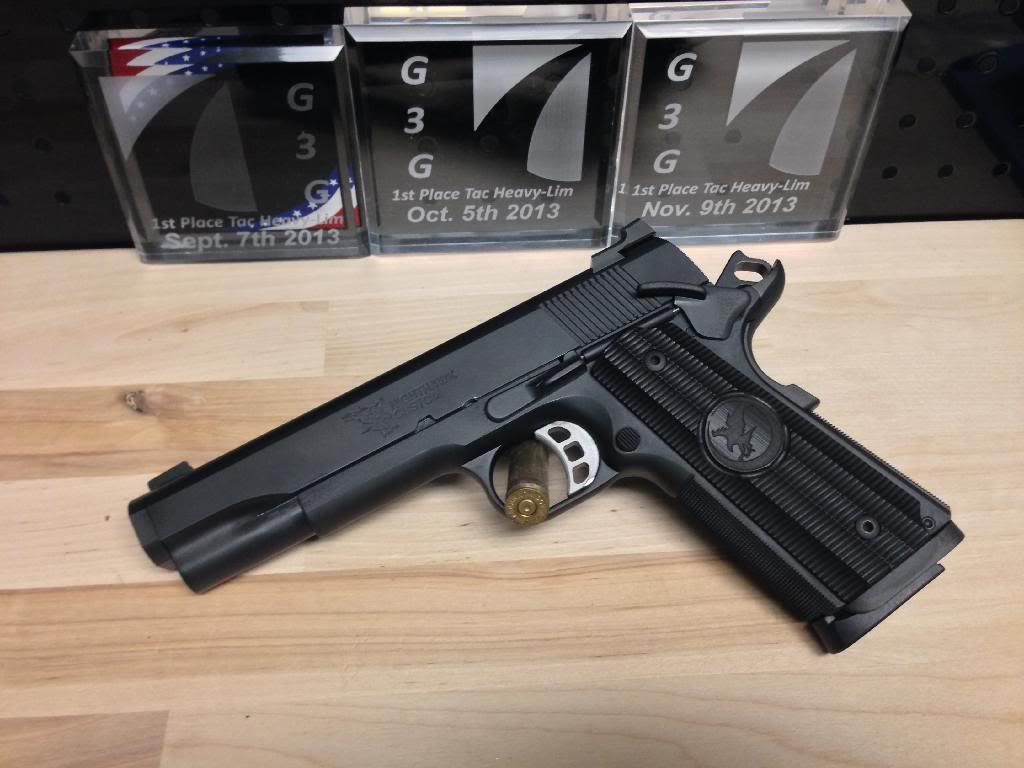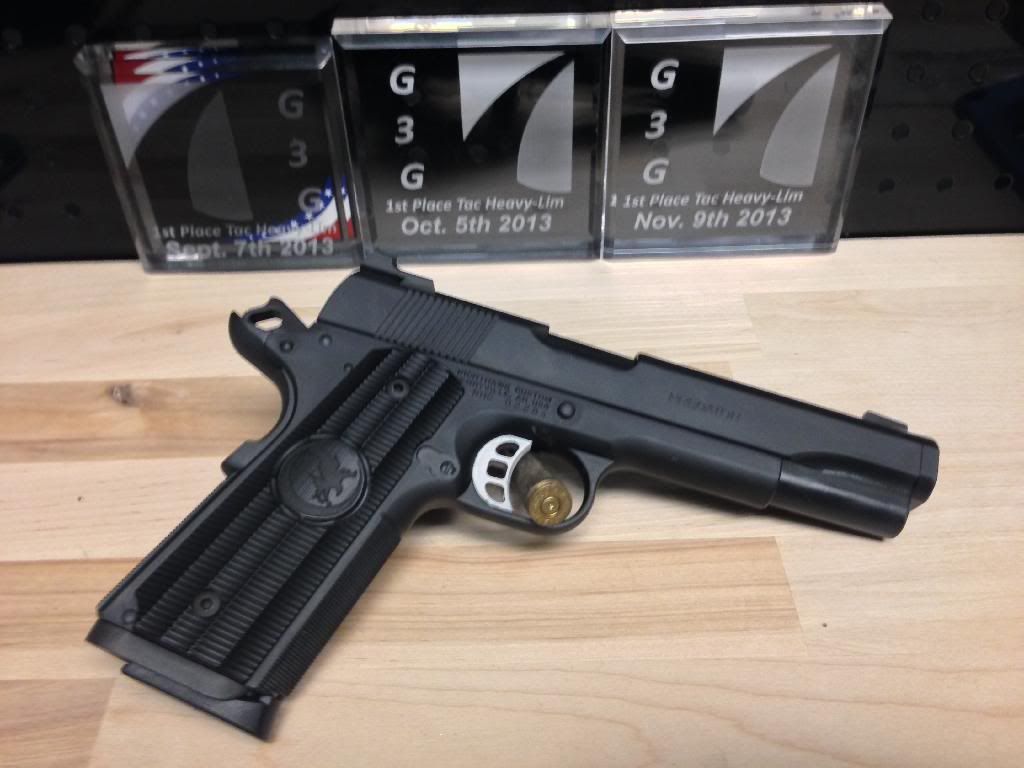 I'm mainly just talking out loud and trying to decide if my gun is very rare.