Caspian Build (New Pics)
Well, I finally got the Parkerizing done on the Caspian build. It turned out pretty well, but I intend to finish the pistol with a coat of stainless steel Moly-Resin on the frame and black on the slide. I'll post new pics when I finally get around to painting.
Caspian Frame and Slide
SA Barrel
Brown Bushing
WC Mainspring Housing
STI Sights
Various others too, just can't remember exactly which is whos now.
McCormick, Nowlin and smoe cheap Colt grips are in there too.
Anyway, here it is.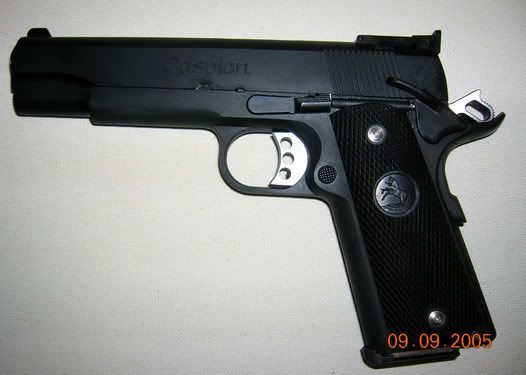 Here it is with some Sparks leather: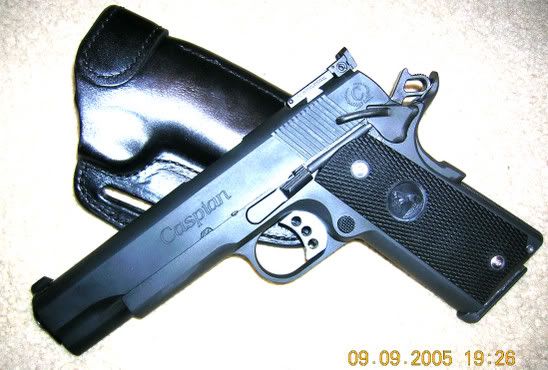 And here is the back. The beavertail fit ain't spectacular, but I think for a first timer it's decent: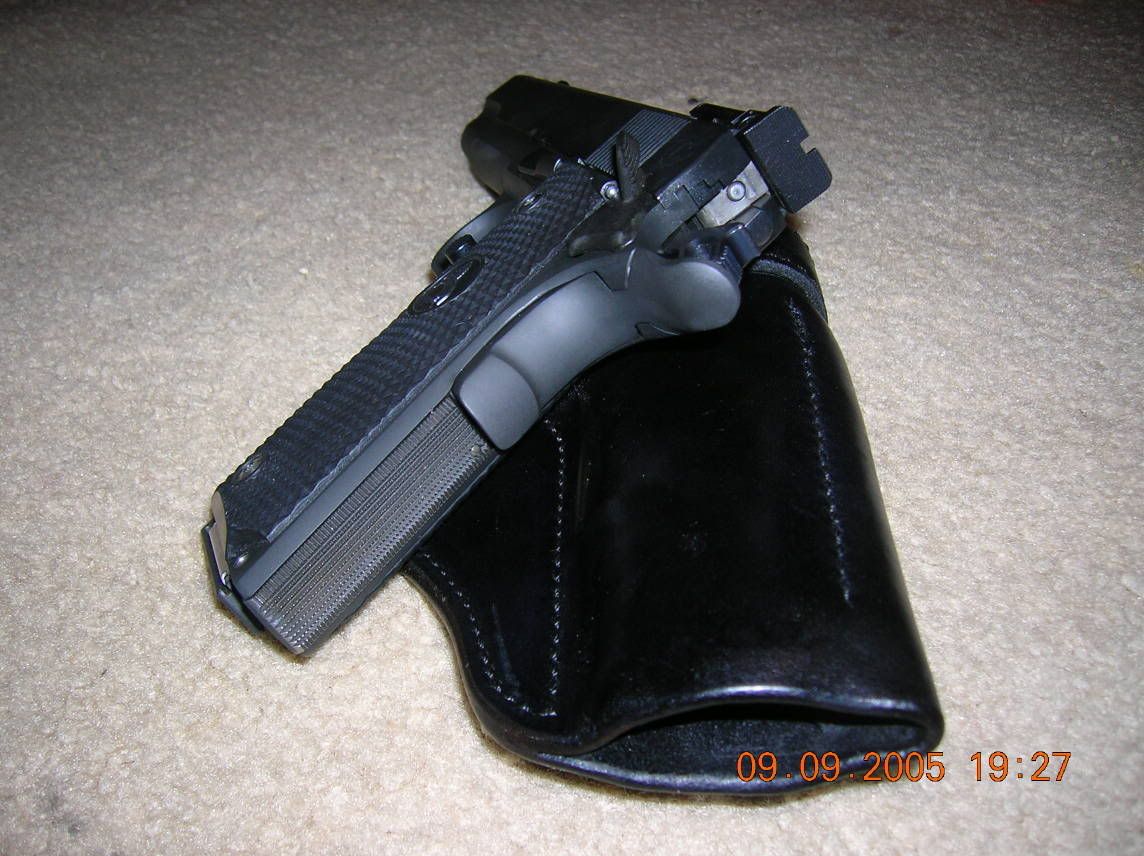 Sorry the photos are so bad, I'll try for better ones and update when I get the chance.