Discussion Starter
•
#1
•
I had just picked up this 1903,,,32 acp,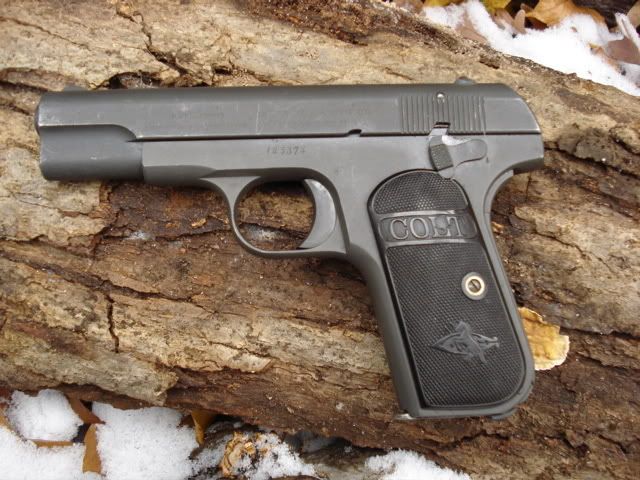 According to the books it was made sometime after 1910, It would be concidered a type lll, No barrel bushing,,,, It is in the 145xxx serial range, But when I called Colt, they said it was made in 1909,,, Who do I believe?
I know that someone when and parkerized/ phosphate finished it,
It shoud be blue,, I took it out to the range this past weekend and put 100 rounds through it and it was flawless, I fired it fast, slow, loose, and firm grip, Yet it did not faulter,,, On the other hand, try as I might, And I am not the best shot in the world, I could not get it to group better than 3" at 45-50 feet,,, Is that the wear and tear on the old guy?
Thanks for any info,
I like this lil pistol, It fits neatly in the overhead of my truck, The 1911s I own are too thick to fit there.
Peter.