Cracking barrels Updade w/ pictures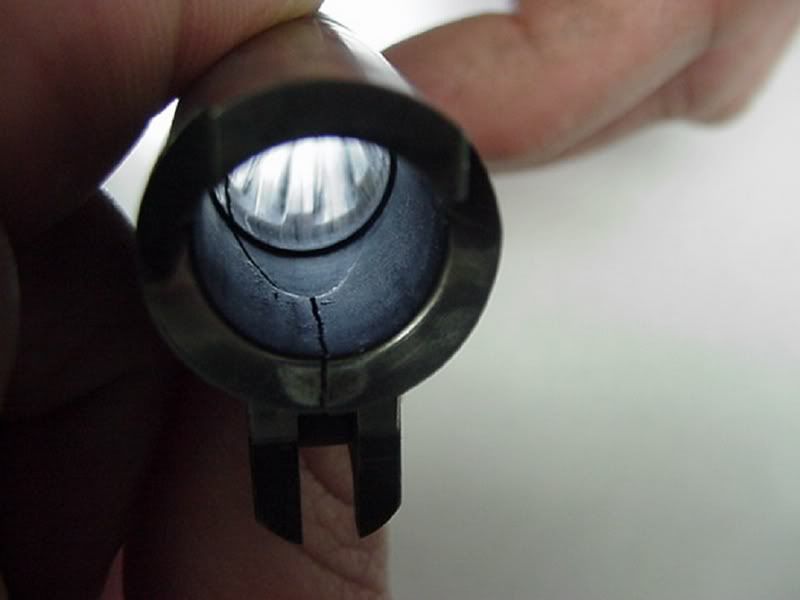 Need a little help figuring out way some of our 1911 barrels are cracking. Here's a little definision on what is happening.
The barrels are cracking in the middle of the feed ramp and moving either to the left side or right side of the lower lugs then forward. I don't have pic right now but will try and get one. These barrels have between 10,000 to 50,000 rounds.
All barrels lower lugs are contacting 100% on the the frame.
None of these barrel have had a squib round.
All Factory ammo.
All heavy useage.
All 45 Cal
Recoil spring replacement is questionable not extactly sure lets say around every 6000
All barrels are the same Nowlin