My Thunder Ranch broke the 30k round mark yesterday (30,083) and I wanted to write this up with A LOT of pics. I've been documenting several of my 1911s with detail strip pics, manky dirty pics and the occasional training shot.
The purpose of these posts is to show how the gun holds up over time, provide context and show that quality 1911s can run with minimal maintenance and hopefully discourage folks from making their guns safe queens. Uncle Les WANTS you to shoot them! FWIW I went 2700 rds since the last cleaning and it was disgusting but it ran.
Background:
- I bought this gun new from Crazy John in 2007 and it's been used for IDPA, a little USPSA, plenty of carry, training and I've loaned it out for use at matches as well. Why not?
Baby Picture from 2007:
- I was stationed overseas from the summer 2010 until the summer of 2013 so it got a 3 year break (and my dad didn't rent it out to his friends-yaay!). And I had to carry a Beretta with my M4 in Afghanistan – booo!
In short, this gun has become my go to pistol and it just feels "right" in my hands.
Details…
Gun:
2007 TRS
- S&A Magwell (not even a little blended).
- Regular thickness grips from LBC.
- Brown Extended Mag release.
- Wilson Combat Guide Rod.
Ammunition:
- 230gr ball (no preference, I shoot it all).
- 230gr Hydra Shoks
- 230gr RNFP (Moly coated Precision Bullets).
- 200gr LSWC, RNFP (Precision).
Magazines:
Magazines are disposable (especially Baer mags - more on that in a minute…). I use (8) round mags exclusively and below is a list of my current pile:
- Wilson 47Ds.
- Tripp Research.
- Wolff. These mags work for a little while and the feed lips crack in the rear and they eventually stop falling free of the gun. They do this in my Baers, but work perfectly in my Wilson and Springfields. Go figure. Must be a frame dimension issue…
- LBC mags suck sweaty donkey nads and I only use them at the range. Springs get weak, the followers are made of cheese and they cause malfunctions. In fact, I threw away (2) more this week.
- Chip McCormick Power Mags are by far the best IMHO. I have about 15 of them and need to order more. They're stout and take a beating falling on the concrete floor of the range. CMC FTW!
Parts Replaced:
- (2) LBC Extractors. The first broke after about 20K and the next one just gave up tension at 27k rds. No biggie as they're consumables. Les replaced one under warranty and I paid for the spare. Fair enough.
- (1) Guide Rod. Replaced with a Wilson Combat 575S unit as the hollow stocker was beat to crap.
- Recoil springs every 5k rounds. Wolff 16lb units.
- (1) Main spring. Put in a 23lb Wolff when I took the gun apart this am since I hit 30k.
Failures:
- The only failures I've had with this gun were due to extractor failures and 5hitty magazines. Seriously. As mentioned, my LBC mag collection is dwindling…
Accuracy:
- No change. Here is (1) magazine last night offhand at 12 yds. Acceptable.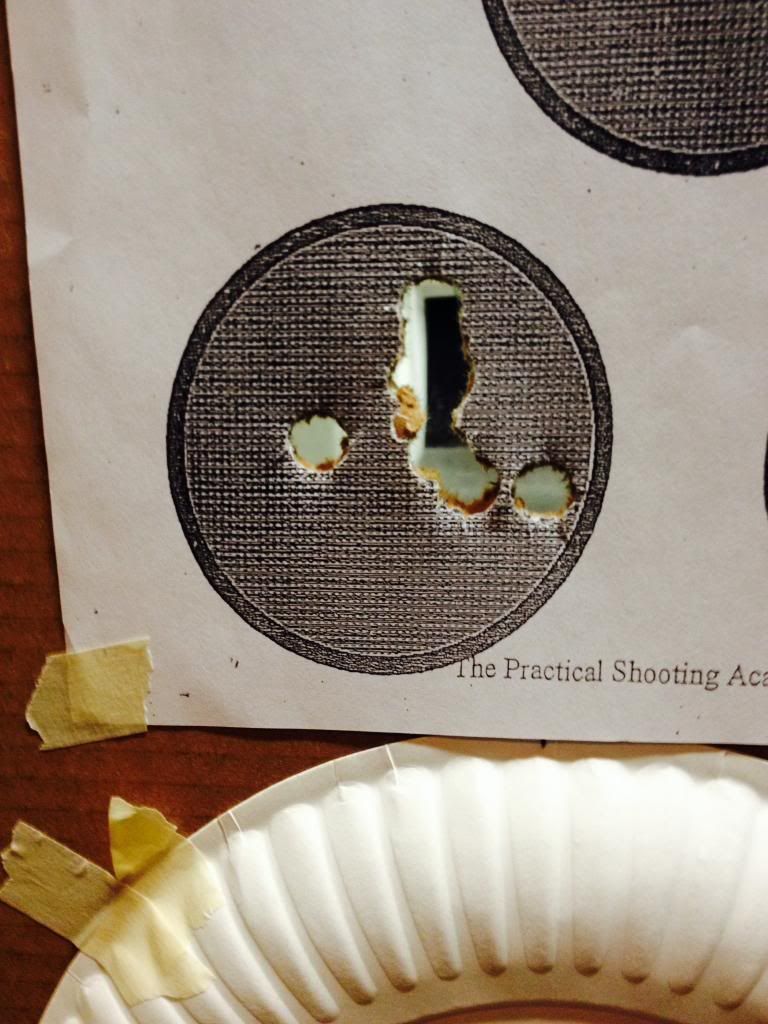 - The gun is a little looser than new, but it was never as tight as my Monolith of the PII I bought my dad. I don't need the bushing wrench. My Custom Carry is about the same level of tightness…
I'm no Baer fanboy, but I've run this gun pretty hard and it has never let me down. For the money he builds a hell of a gun.
Let's look at it, shall we?
All laid out and clean after I douched it for an hour with WD-40 over the trash can.
Top End.
Top End Right Side.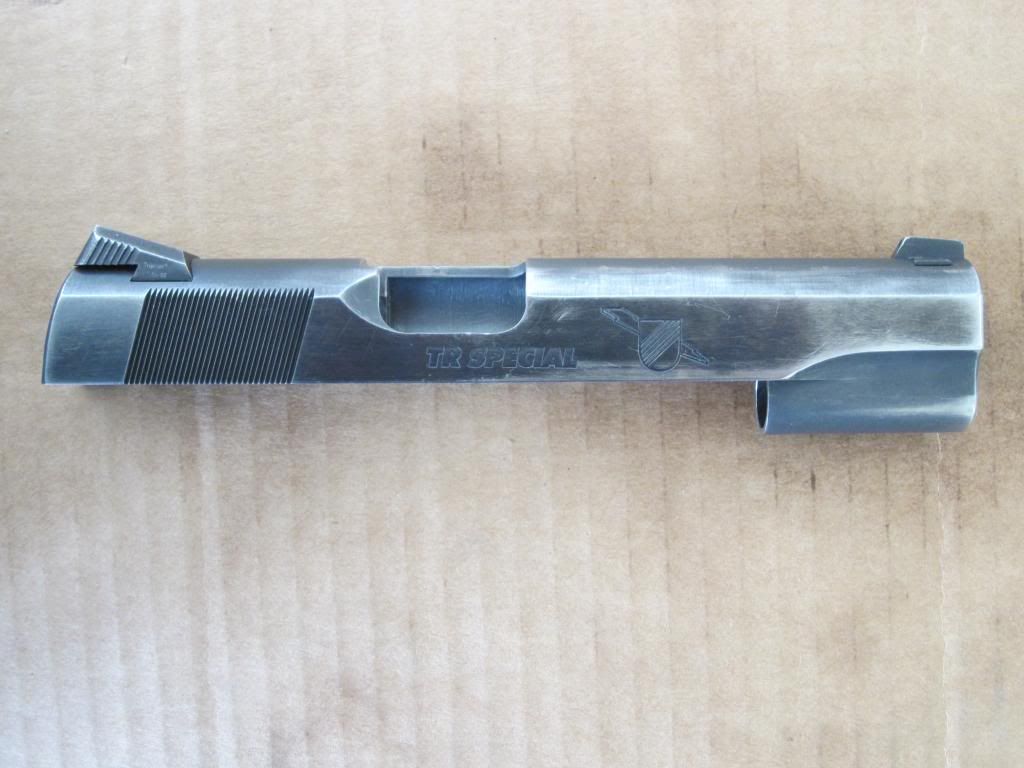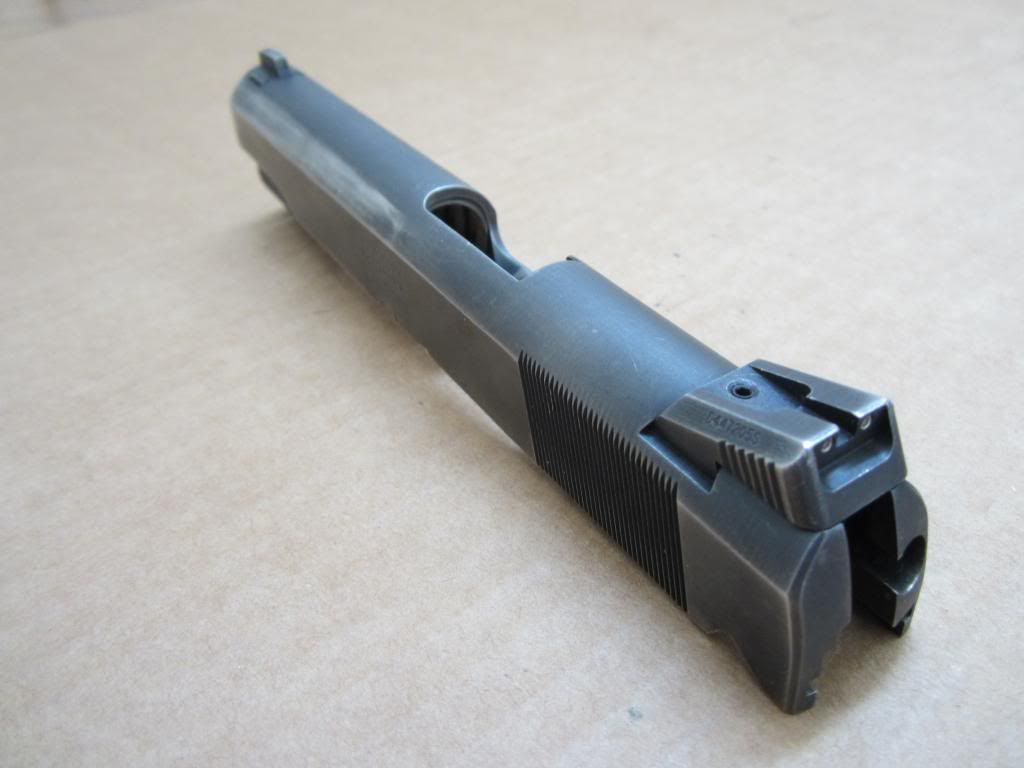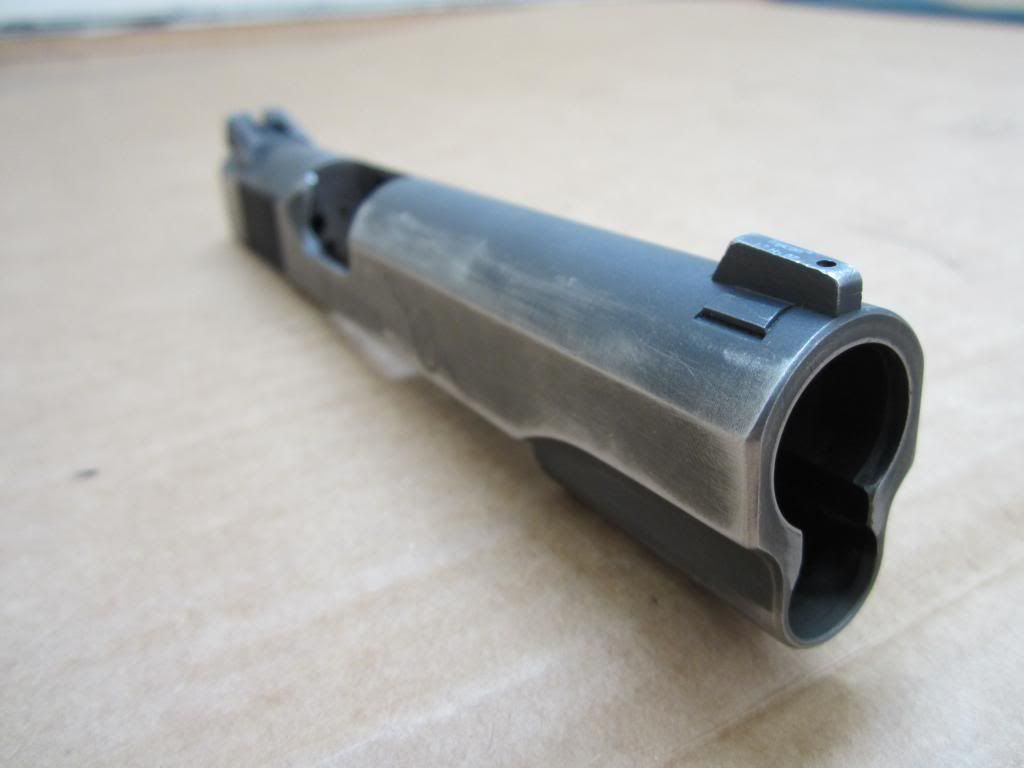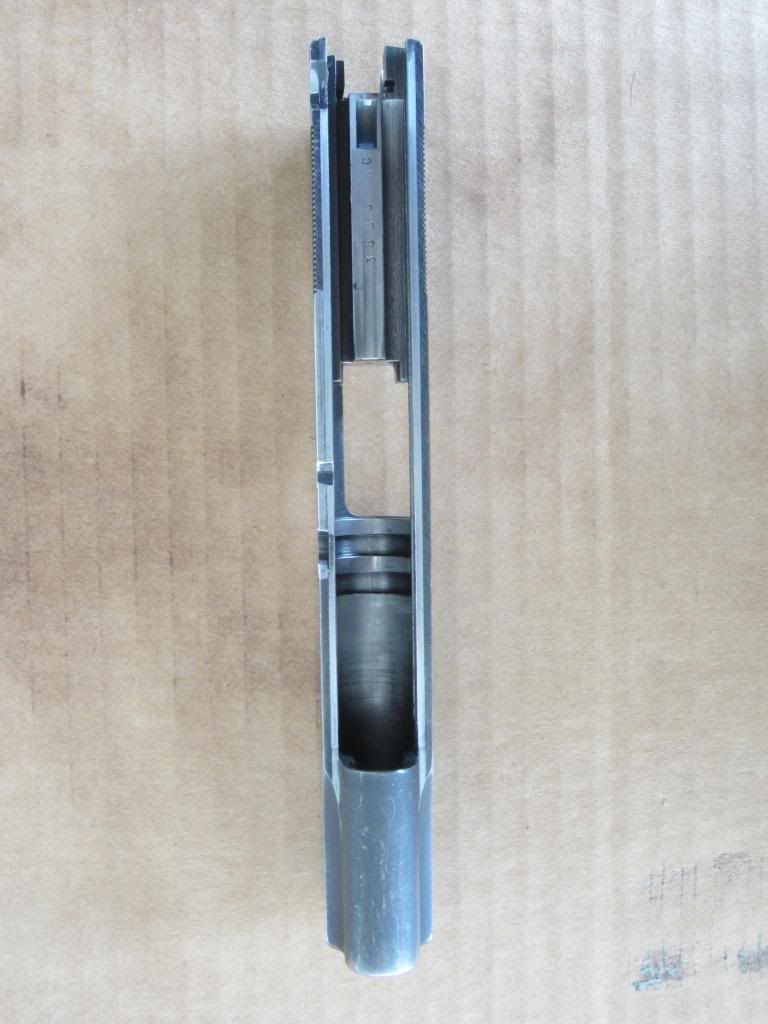 The slide racks nice and smooth now...