Discussion Starter
•
#1
•
Had a lot of failures to extract yesterday when using new mags. My old factory (Dan Wesson) mag worked fine, but has much lower spring tension than the new Wilson Combat mags. It appeared the extractor had enough tension to pull the case out against low magazine tension, but not enough when fighting more pressure from the next round.
So today I tore the slide down and tested the extractor with a cartidge, the extractor holds the rim so weakly that a case cannot remain under the extractor claw, simply falls free.
**Not only is there no tension holding the case against the far side, there is also a significant gap between the case and the face of the slide
I adjusted the extractor slightly by bending it, there is now enough tension to pin the case against the far side of the slide and retain a case, but the gap at the rear remains. Is this good? Is there supposed to be such a large gap between the case and the slide face? Did I overadjust the extractor, now that it can pin the case against the slide?
Thanks-
Shane
Some pics-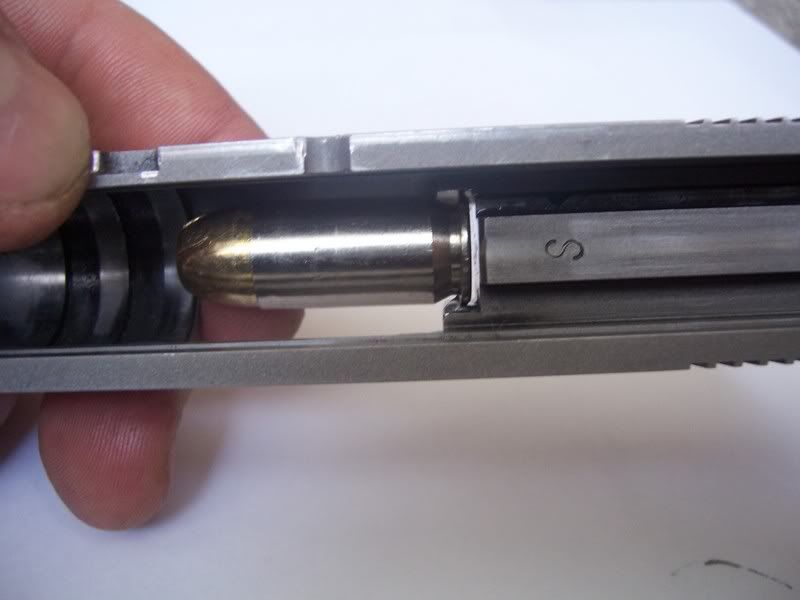 After adjusting, it will now hold a case even when slightly shaken (not stirred)