Hello!
I recently acquired some older guns from my grandfather, as he is unable to shoot anymore.
He was a Marksman in the Navy, and once he left his 20+ year career in the Navy he continued to shoot competitively. He had many guns, and preferred pistols, but shot rifles competitively also. He was meticulous in the care and maintenance of his guns. However, they've been in safe storage for nearly 20 years.
Anyhow, of my acquisitions, I received a Colt 1911. I believe it's a M1911A1.
I'm trying to learn about the history of the gun. I'm starting to think the slide and frame are mis-matched. It appears the frame was one of Colt's British RAF Contracts, and the slide is a Gov't Model 1942.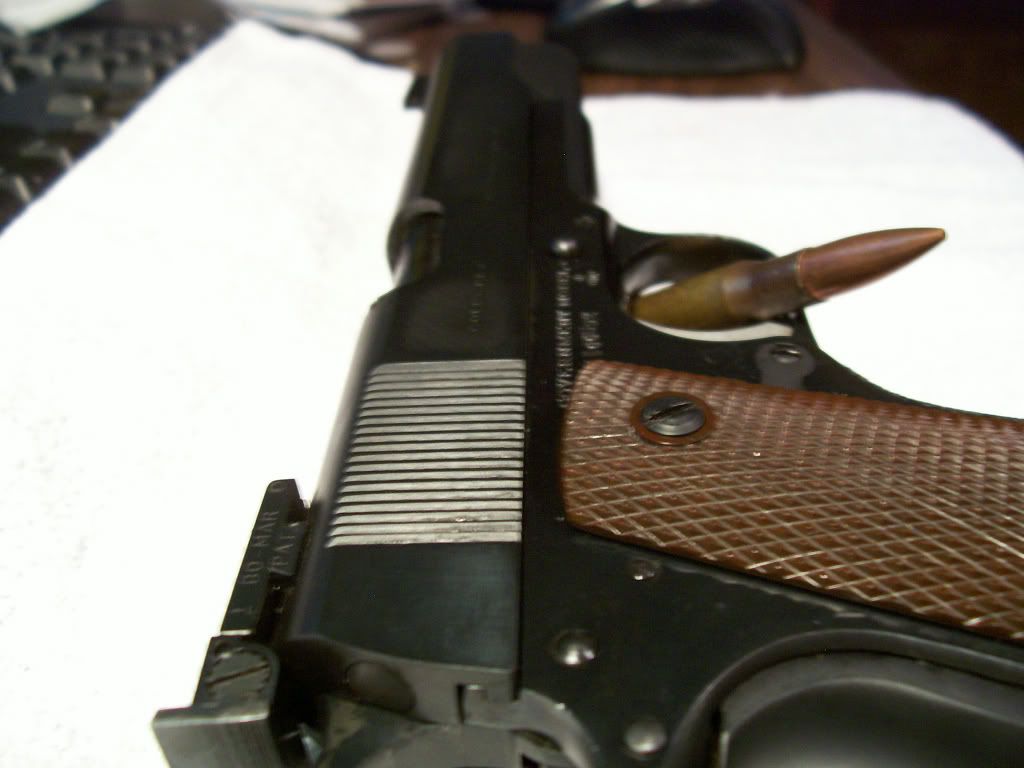 What can you guys tell me?
Also thought I'd mention my grandpa said he had the gun "worked over", because he used it as one of his competition pistols. He mentioned the trigger being "modified", but I'm not sure how. It's modified to have a "tighter action" I suppose. The barrel bushing is VERY tight, so that leads me to believe it's custom.
How do I know what's been done?