I got half of my order of 5000 Cast LSWC 45ACP. I placed the order on 12/5/2013 an got them yesterday Monday 12/9/2013. That is some very fast turn around time. The bullets looked good.
I thought it was the whole order then did a count and it was half. I had a note from the mail person that it was a heavy order and they did two boxes and expected me to go to the Post Office to get the rest. I called the P.O. and asked why and they said it was because they were heavy. I asked if they were over the 70 pounds and they said no. I asked if the policy was the same if it it in a priority bx and was less than 70 pounds they should ship and deliver. I explained I just had surgery and can not lift more than 10 pounds. It was strange that they delivered two boxes and not the other two. It was the first time I had purchase 8,000 bullets at once but it is there job to deliver. They said they will bring them tomorrow. I did not get nasty or say that the brown truck never complains and they make a profit verses the other carriers but I just was being nice and place stupid. That is easy for me....
here are some photo's. Each box has 500 not 1000.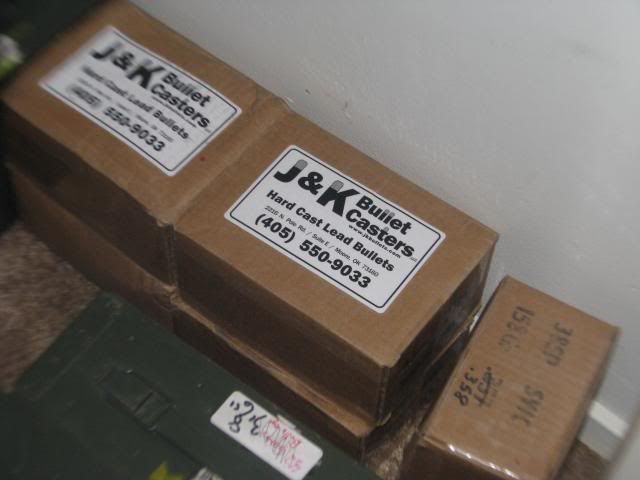 All the military cans are full of loaded 45ACP, 9mm 357, 380 so I will not load these until next fall.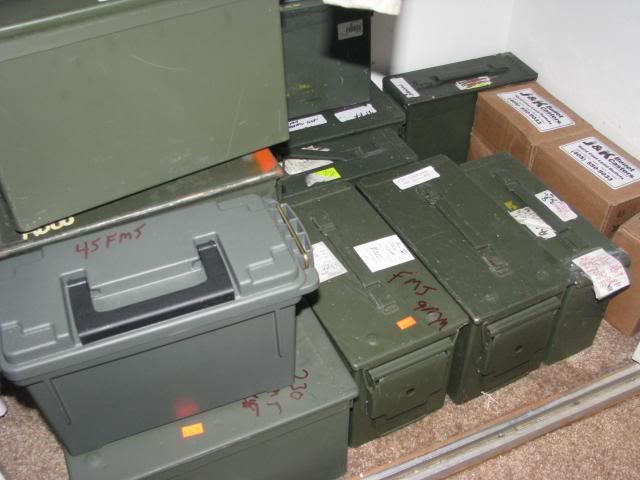 Here was the new Dolly that will carry up to 250 pounds to take to the rand until I heal up a little better.
for under $30.00 it will be great at the range to take ammunition and another bag or my steel bullseye shooting box that holds 3 1911 with optics and a small spotting scope. It is a nice nice tool for me as I am transferring from a walker wheel chair and now I do not even need a cane.
Here is the dolly folded up flat and small for being able to handle 250 pounds.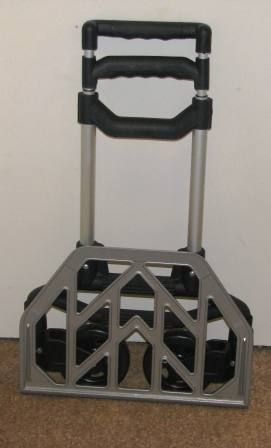 This was a great tool for Walmart to have. It would be the last place I would look. I was looking for shipping boxes and stumbled onto the Dolly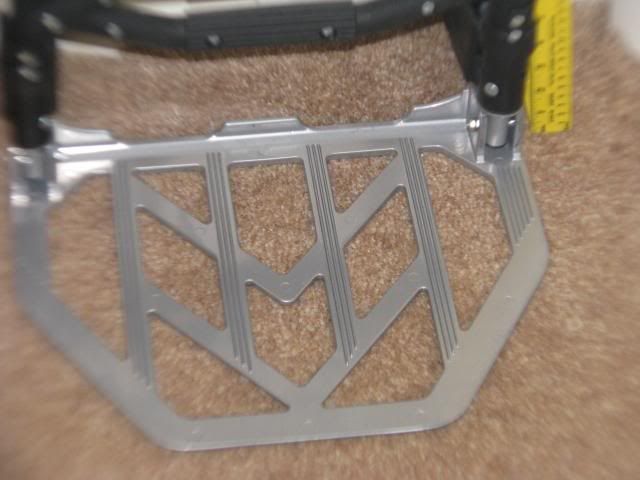 Here is a lot of once fired and new cleaned brass all ready to go.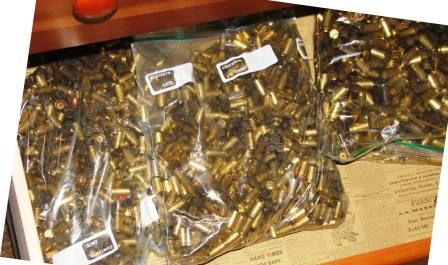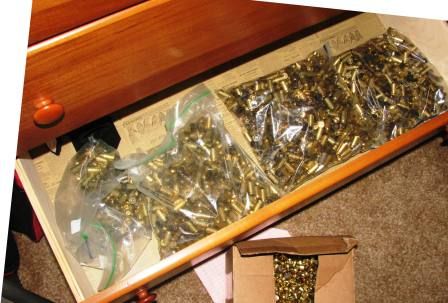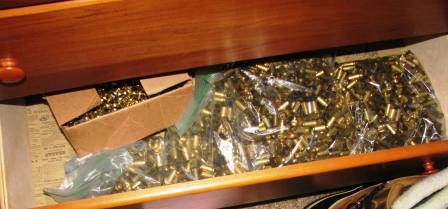 Here are some 230 grain FMJ that I did not even know I had. It is mixed between Zero and Montana Gold.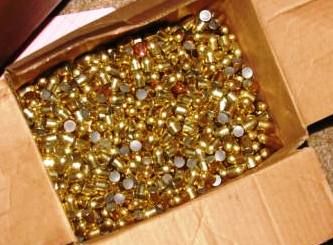 I was trying to figure how many rounds were in a bx. I was using my scale from when I lived in China. They only sold metric there.