A quality set of rings is just as important as the optic they're holding – lest you wind up with poor accuracy and wasted rounds. With the ever-increasing popularity of monolithic mounts (one-piece), are good ol' two-piece rings worth it? What's the point of going with monolithic mounts or individual scope rings? Let's compare the pros and cons of both to see which option might be best for you the next time you need to mount a riflescope.
Individual, Two-Piece Scope Rings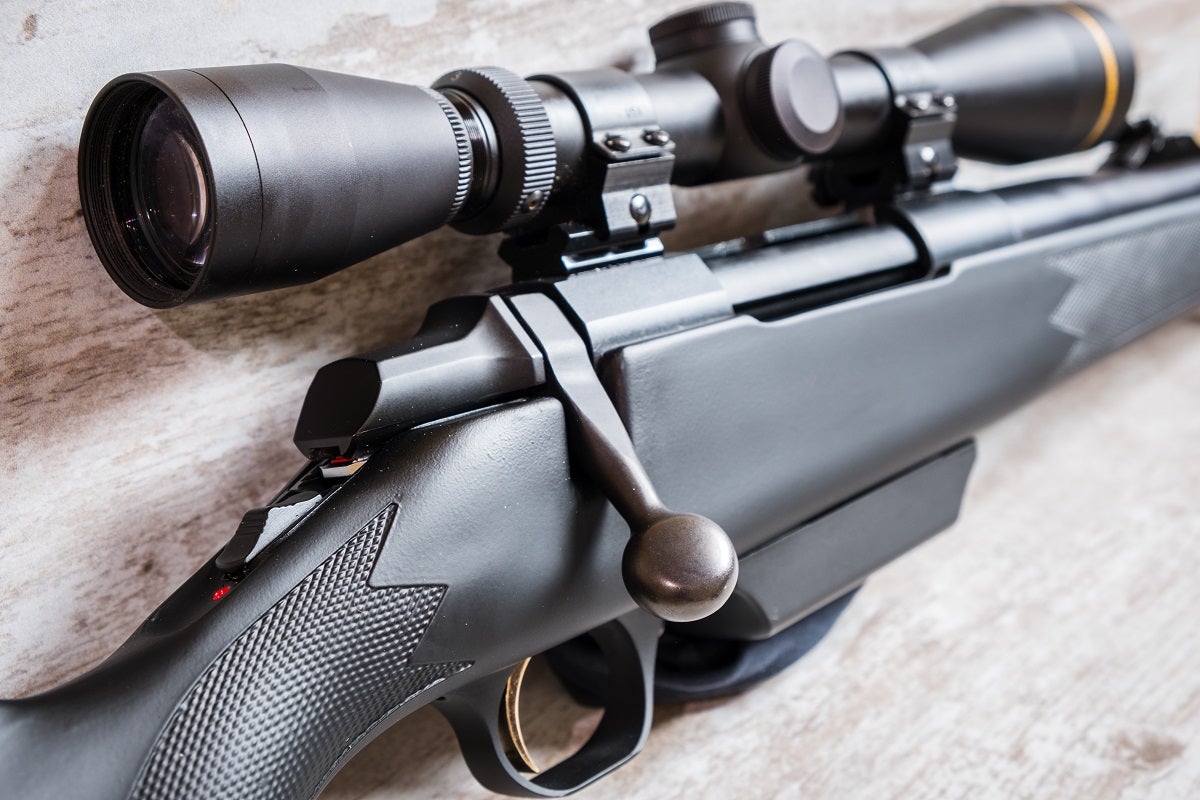 The "OGs" of the optic world are two-piece, singular scope rings which have been around as long as the modern glass optic itself. The concept is simple enough: each ring mounts independent of the other atop your rifle or shotgun receiver. In most cases, one ring is placed in front of the ejection port and one is mounted behind it just above the charging handle or bolt.
Monolithic Mounts (One-Piece)

Single-piece, or monolithic mounts have become the new norm for most scope installations. Unlike independent scope rings, monolithic mounts and their rings are physically connected via one mounting plate. Functionally, monolithic mounts do the same thing as individual scope rings: provide two points of attachment to secure your optic to your rifle's or shotgun's receiver.
Individual Scope Rings vs. Monolithic Mounts – What's The Difference?
Both types of scope mounting solutions provide their own advantages and drawbacks.
Monolithic Mounts – Pros
Easy Install – Chances are, your rifle's equipped with a Picatinny rail. If so, monolithic mounts are probably going to make installation – and repeat uninstallations, if needed – easier and quicker than dealing with independent scope rings. Some monolithic mounts even come with quick-release levers allowing you to swap between your optic and irons without any tools.
Scope Alignment – Most monolithic mounts are machined well enough out of the box to provide adequate alignment of your optic when installed. That's because monolithic mounts and their rings are indexed and cut to shape on a single CNC machine at the manufacturer.
Improved Durability – Since they're machined from a single piece of aluminum, monolithic mounts are stiffer and stronger overall than individual scope rings.
More Room on Rails – Compared to independent rings, monolithic scope mounts typically take up less space on Picatinny rails. It's usually easier to mount a larger, variable-power optic on an AR-type upper receiver while preserving room for flip-up sights and other rail-mounted accessories.
Monolithic Mounts – Cons
Size and Weight – Although they take up less rail space, monolithic mounts are still physically larger and often heavier than scope rings. They may not be ideal if you're trying to keep size and bulk down on, say, a lightweight hunting rifle or small tactical rifle.
Cost – Monolithic mounts tend to cost a bit more than scope rings and retail prices on some quick-release mounts can quickly climb to $150 or more – especially if you're shopping high-end brands.
Individual Scope Rings – Pros
Mounting Options – Scope rings provide more mounting options compared to monolithic mounts, which are, by and large, only compatible with Picatinny rails. Rings are still made with Dovetail and Weaver mounting attachments which may be necessary for older-model bolt guns.
Cost-Effective – Scope rings are generally less expensive than scope mounts, making them a better solution for shooters who are on a budget.
Lightweight – Some scope rings use less aluminum than monolithic mounts, so they weigh a fair bit less and they're physically smaller, too. That makes them the better choice for lightweight builds, smaller receivers, and hunting rifles.
Easy to Replace – If you ever drop or ding your rifle, or strip out some screws, it's a simple thing to replace an individual ring, but damaging a monolithic mount means the entire assembly needs to be replaced. If you're throwing a scope on a beat-em-up rifle that you plan to use and abuse, rings might be the better choice.
Classic Look – For some shooters, the classic, minimalist look of scope rings may just be preferable to the more modern look of a scope mount.
Individual Scope Rings – Cons
Strength & Durability – By sticking with individual rings, you're losing some overall durability compared to scope mounts.
Out-of-the-Box Alignment – Individual rings are more prone to suffering from alignment issues. In severe cases, trying to mount your optic in rings that aren't aligned once installed could result in damage to your tube or lenses. If you're using rings, it's always a good idea to verify their alignment with some alignment rods before installing your scope. You may need to have your rings lapped and honed to fix the issue.
Rail Placement – Since rings don't use a single rail attachment – and since they're usually spaced further apart on your scope's tube, compared to a monolithic mount – they tend to take up more space on your receiver. That leaves less room for things like flip-up sights.
Uninstall/Re-Install – Scope rings can't be removed and reinstalled as easily as monolithic mounts. Even if you do uninstall and re-install your rings, they probably won't re-index and hold a zero as reliably as a mount.
Check out Riton 3's Tactix Combo for a sick scope and mount
Mounts and decent optics don't have to cost an arm and a leg. We recently reviewed
Riton's new Tactix 3 series optic
: a sweet little LPVO, AR-type optic that comes with its own quick-release mono mount. Bright glass, a BDC reticle, and convenient throw levers make it a great on-and-off setup for any tactical rifle.
The post
Individual Scope Rings vs Monolithic Mounts – Which One to Get & Why?
appeared first on
AllOutdoor.com
.
Read the full article here...