Discussion Starter
·
#1
·
I just received my 41 last week and I've only been to the range three times. The first two visits I didn't even bother with another Semi Auto but today I decided to fire all three.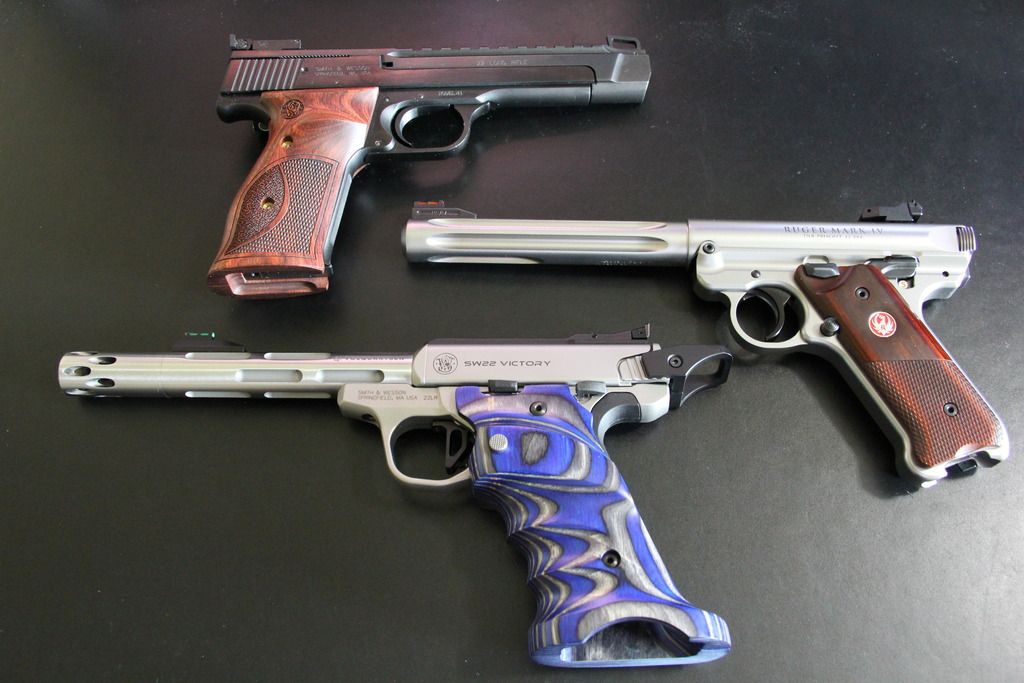 What a mistake, because now I'm so disappointed with the other two. LOL
Something seemed so right about the 41 the previous two trips but now that I've compared them side by side and back to back the differences are even more glaring. Even though I have read a bit about them it's much easier to understand when you actually get the opportunity to fire them. The Victory 22 has a Tandemkross Trigger and other component upgrades but the Mark IV is strictly stock. Neither gave me anywhere the joy that the 41 does.
I just started purchasing a few guns about two years ago so I don't have that much experience. i am quickly learning how important certain things are like a good trigger, sights, weight, and grips and what that can mean. Most of these can be altered or adjusted but frankly based on my limited experience it's much better to spend more in the beginning to start out with something that's already good than too spend less initially and then spend much more trying to make it something it will never be.
Heck even when breaking them down and cleaning them the 41 is still the best and that's even though the Mark IV has that button. The 41 still has the best and simplest design. Fewer parts that can go wrong.
Hard to say what if anything I'll get next. Hard to say if when compared to something else whether the 41 would still be my favorite. But one things for certain and that is my expectations of what works for me has now reached a new level.
Sometimes it actually helps to crawl before you run just so you know what the actual difference is. Thing is at my age and with my limited capabilities I will never be an Olympic Shooter, but there's no reason I souldn't equip myself with the equipment that makes it the most enjoyable for me.