Discussion Starter
·
#1
·
There have been several threads lately on the .44 Magnum, most notably centered around the Models 29 and 629 by S&W. I know that people enjoy being able to shoot both .44 Specials and Magnums, but in reality those guns probably see far more lightly loaded magnums or .44 Special loadings.
That being the case, there are a whole bunch of firearms out there chambered specifically for the .44 Special and they are a ball to shoot. Modern firearms can handle loads approaching magnum velocities, but that is missing the point. The most fun can be had using light to medium loadings. My favorite comes from Skeeter Skelton: 7.5 grains of Unique under a 250 gr Keith style (SWC) cast bullet. Fired thousands of these and won many turkeys and hams at local shoots.
So once your love affair of getting beaten with magnum loads abates, check out offerings in .44 S&W Special.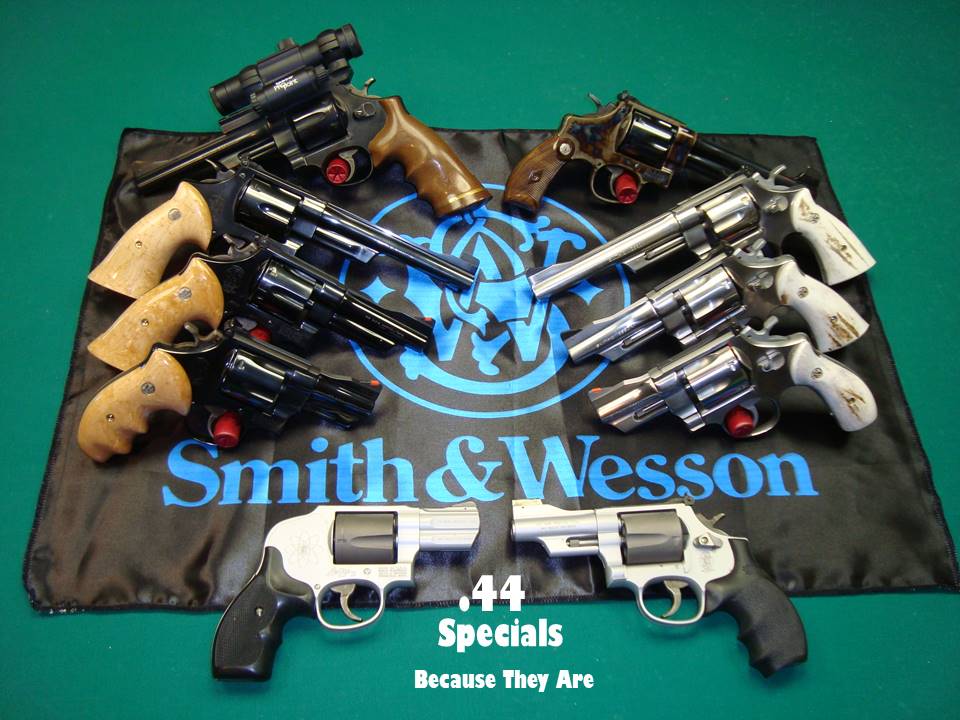 Enjoy.
Adios,
Pizza Bob
PS: I have a similar love for revolvers chambered in .45 ACP. Happiness is a Big Bore S&W revolver.