Discussion Starter
•
#1
•
Having three and 1/2 gunsmiths around here leads to a lot of interesting discussions.
Recently, while going over barrel fitting, we had quite the discussion on the various techniques employed. I have had a theory for quite some time, given modern materials and components, that maybe their was room for simplification.....
Given that we have a few setting around, the lugs mostly disappeared off of this one. Since that much material was removed, special 1911forum heat treating was necessary.......
...OK, Joking about the heat treating, but the barrel is real.
Next was finding an old clunker of a shop gun to put it in.....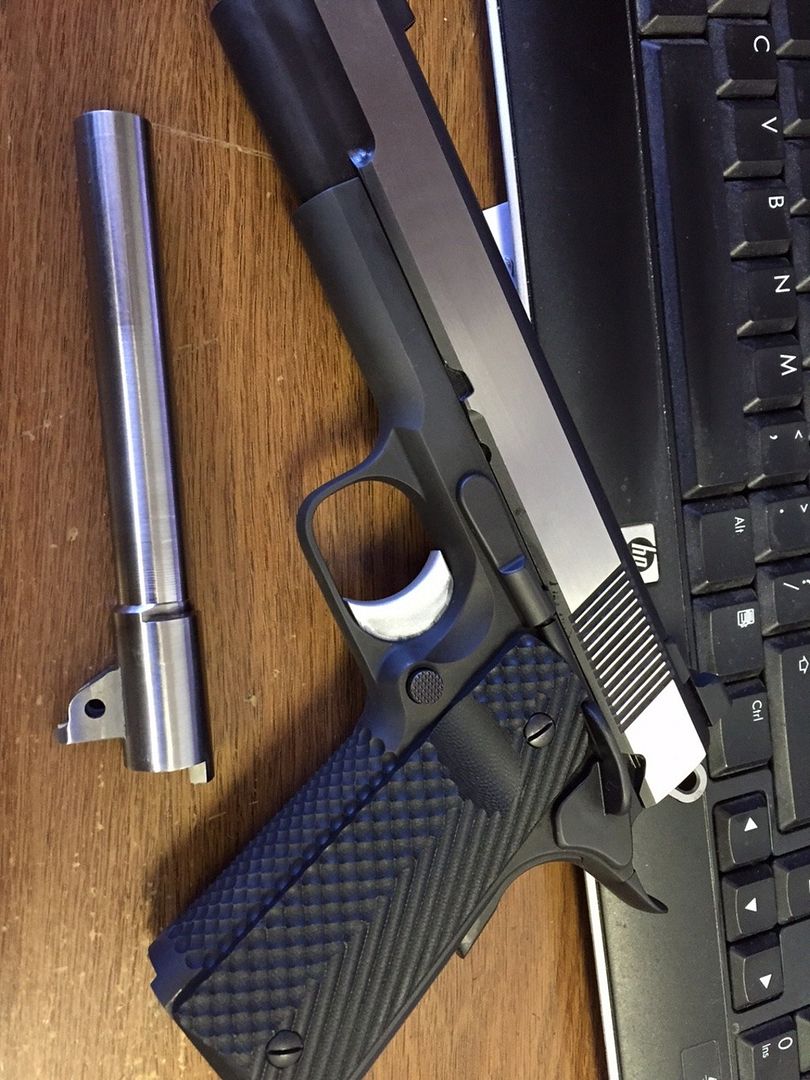 That one will probably fill the bill....
This might be fun.....I'll leave it at this for now, let you guys share your thoughts
....more to come.
CW