Discussion Starter
·
#1
·
Dang, does this #### really piss me off, what a ### sucking dog eared coward who thinks it's fine to kill American Troops on Ft Hood, but then runs to Ft Hood to be protected from the press...
Major Hasan Dined with 'Jihad Hobbyist'
Friend of Accused Shooter Called Himself "Extremist," Watched Al-Qaeda Videos
Ever since he told a British reporter that he felt "no pity" for the victims of the Fort Hood massacre, Duane Reasoner Jr., an 18-year-old Muslim convert who frequently dined with accused shooter Major Nidal Malik Hasan and attended the same mosque, has ducked the media. His parents ordered ABC News off their property over the weekend and on Monday, Reasoner again dodged ABC --
this time by using a pass to drive onto the Fort Hood Army base, home of the soldiers for whom he said he felt no pity.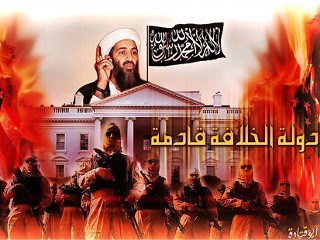 A photo uploaded to Duane Reasoner's online "photobucket" account is a violent image of Osama bin Laden presiding over the White House on fire.
For the most part, Reasoner has stayed close to the one-story Copperas Cove, Texas house he shares with his parents, who have reportedly worked on the base and who, according to a friend of Reasoner's, are "not particularly supportive" of the faith adopted by their son.
http://abcnews.go.com/Blotter/hasans-frien...tory?id=9100187