Discussion Starter
·
#1
·
I picked this up for grins and giggles back during the worst of the COVID lockdown. It was reletively inexpensive, so I ordered one just to say I have one.
A 1911, BB gun. Shoots standard BB's using a CO2 cartridge, and shoots in semi-auto mode. Made by Uramax, it holds CO2 cartridges and BB's (about 18 IIRC) in the removable magazine. All controls work like an original, slide release, both safeties, mag release and such. All metal construction, some kind of Zamack alloy I'm sure, but it has a very nice heft to it. There is a weight in the magazine to make it feel more realistic. Grips are plastic, sights are basic GI type. You load the magazine, insert it, rack the slide. When you pull the trigger, it fires, the slide moves back, picks up another BB and is ready to fire again.
This one is a "John Wayne Commerative" with a bunch of John Wayne "stuff" written all over it. I've blacked out a lot of it with a No. 2 Pencil just to tone down the "engraving." It shows up better in the pictures than it does in the real world.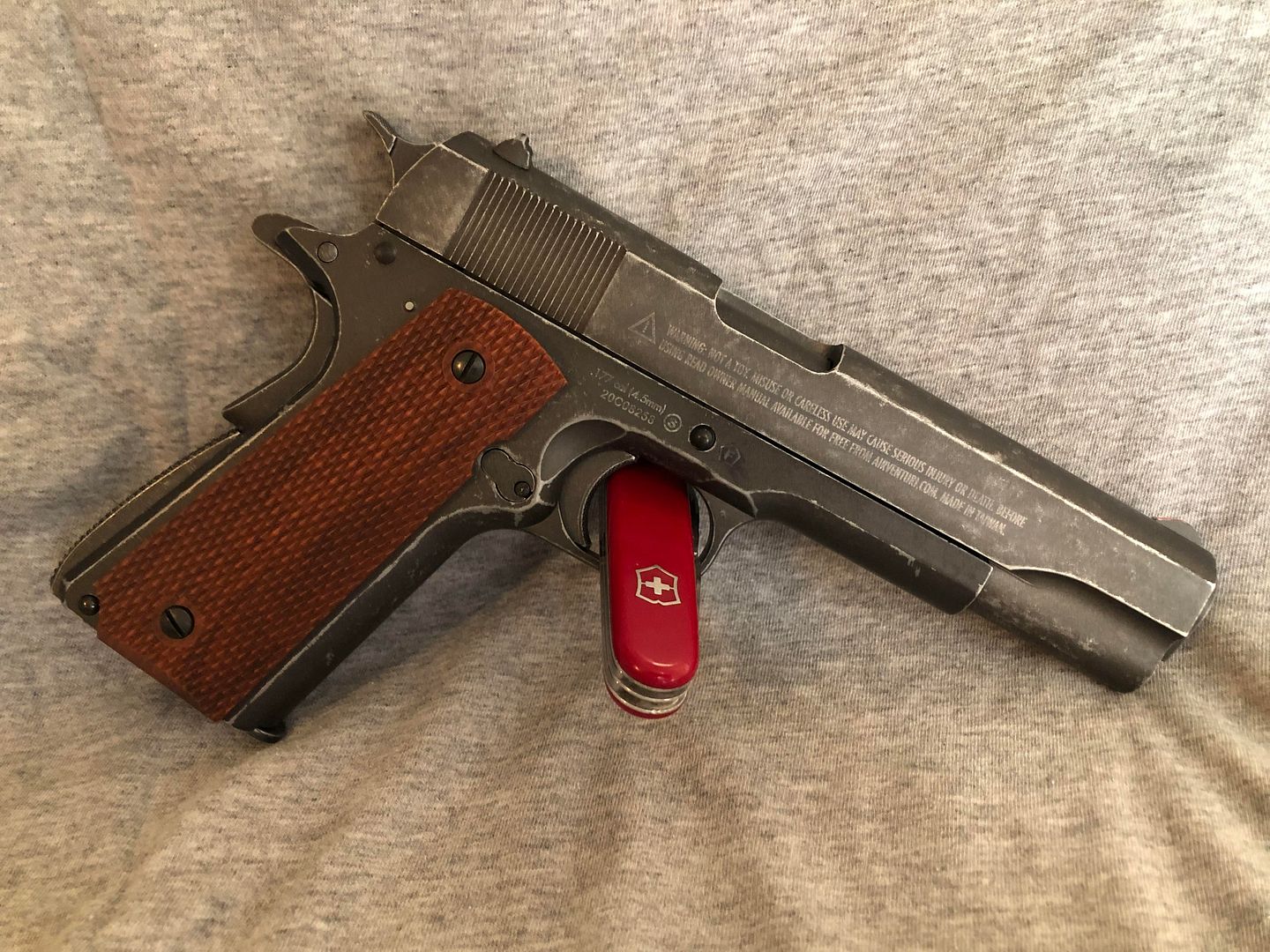 I've actually only shot it a few times, but it was a heep of fun. It'll keep a can rolling as long as you want it too.
And of course, I had to get a Thompson to go along with it.
Kimber Micro 9 for size comparison. I hope it's OK here since it's not a 1911 in any way, shape or form.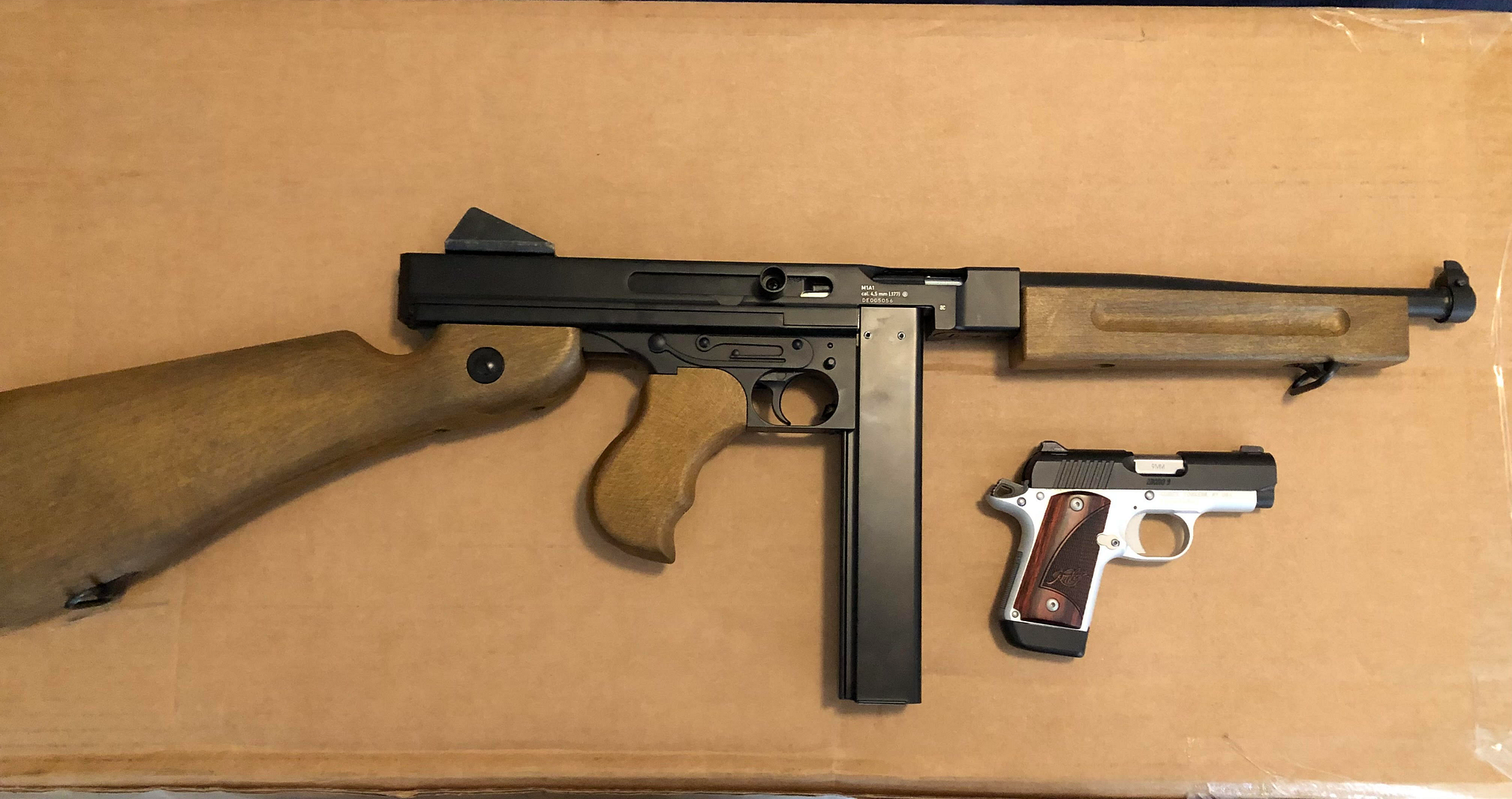 Just like the 1911, the Thompson is all metal, all the controls work, it loads two CO2 cartridges in the magazine and 30 BB's in the magazine. Shoots both semi, and full auto. Stock, forearm, and handgrip are some kind of polymer, but I thought they were wood at first. They look and feel like it. It will empty a magazine before you know it.