My CQB showed up today and I picked it up during lunch, no time for range trip today
. All black CQB with a single safety. Fit and finish is flawess as expected.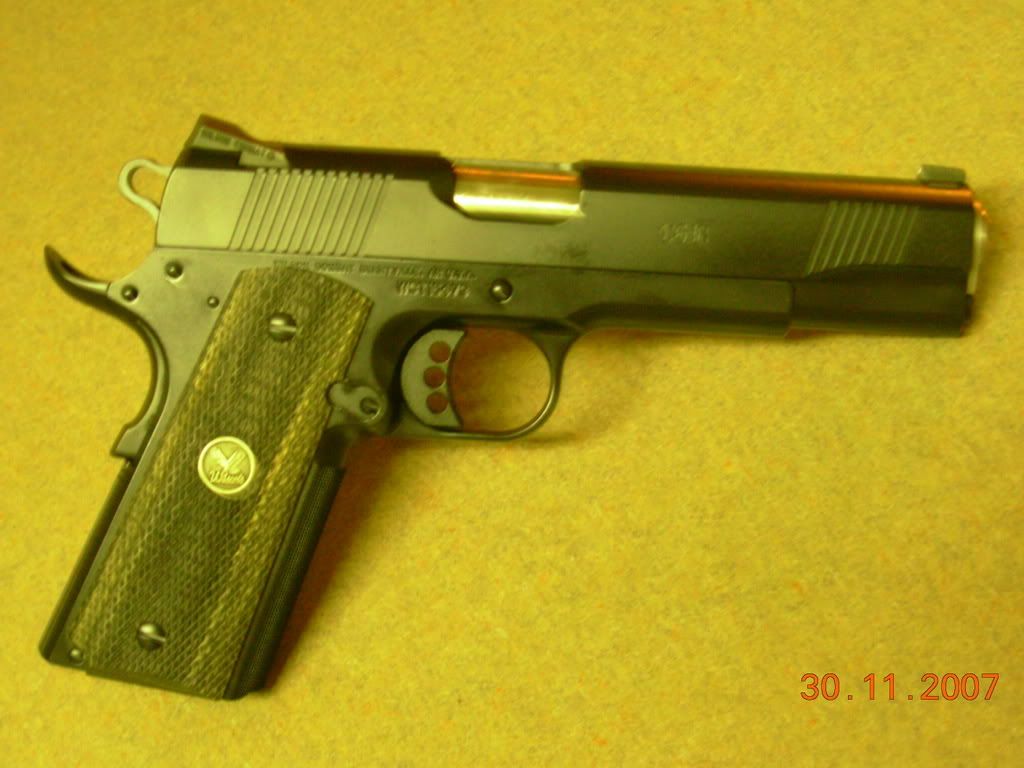 Obligatory test target shot
What's really cool about the test target is it's dated 9-11-07. One of the great Amercians at WC wrote, "NEVER FORGET" under the date.
Range Report and decent pics will follow over the weekend...My Les Baer Thunder Ranch showed up today too (I know, it's a tough life) and I will do a comparison of sorts...