Inspired by the late Rob Simonich's 'Gunner' grips.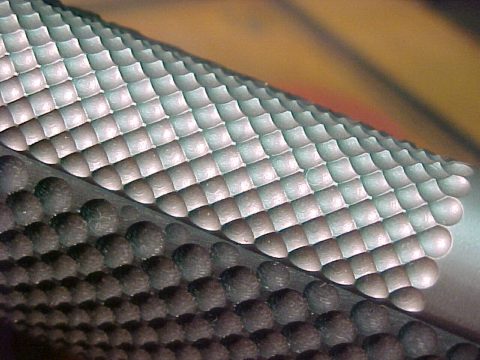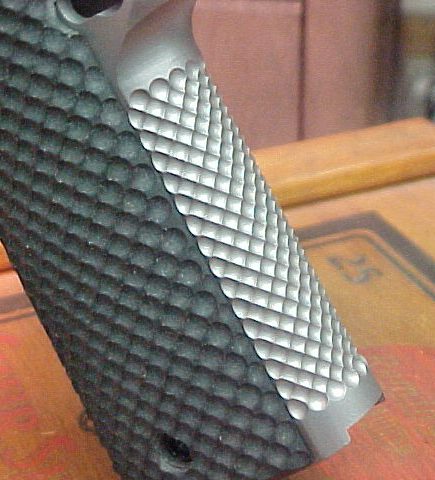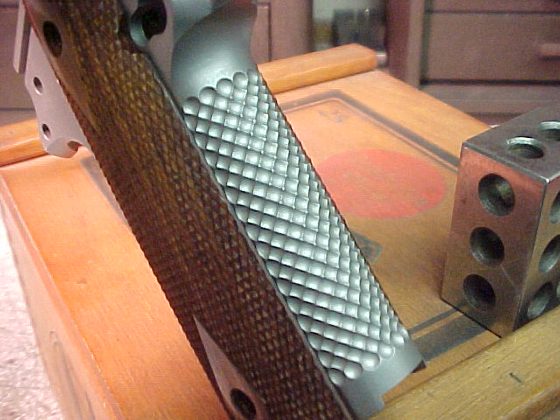 The frontstrap pictured has been slightly dulled using 240 grit
sandpaper. The grip is very positive, yet less 'sharp' than 20lpi
checkering. It is only .030" deep, so works well on thin frontstraps.
The high-cut is 'as-machined' and still requires blending.
I will be doing mainspring housings and slide panels as well.
Can anyone think of a name for this?