posted this on a few forums
I got this yesterday after the 3 day waiting period. I got it on Gunbroker and after playing with it, I figured it was some cops gun. Horrible, gritty trigger, barrel shroud wear and almost zero turn line on the cylinder. The barrel and cylinder chambers look brand new. I ran a cloth through them and only came out with rust.
I wanted to take care of the trigger so I found a nice tutorial on TFL about how to open up and clean a D-frame, and went to it. I found a lot of rust inside, which I cleaned with G96, an AP brush and a lot of q-tips, and then blew out with compressed air, then re-oiled everything and put it back together. I didn't feel bad about taking it apart as the screw heads were already buggered and the side plate had some 'lift' on the bluing where it looked like someone pressed it in to place in the past. Here are the pictures.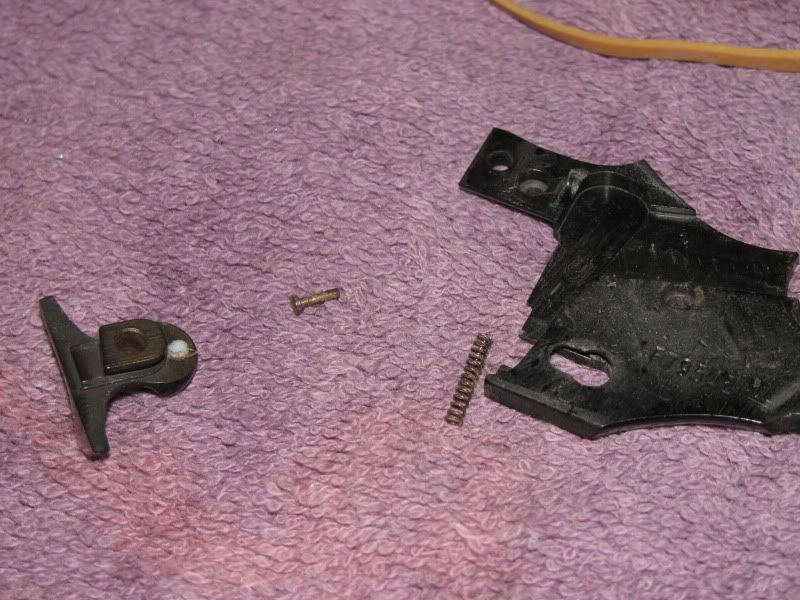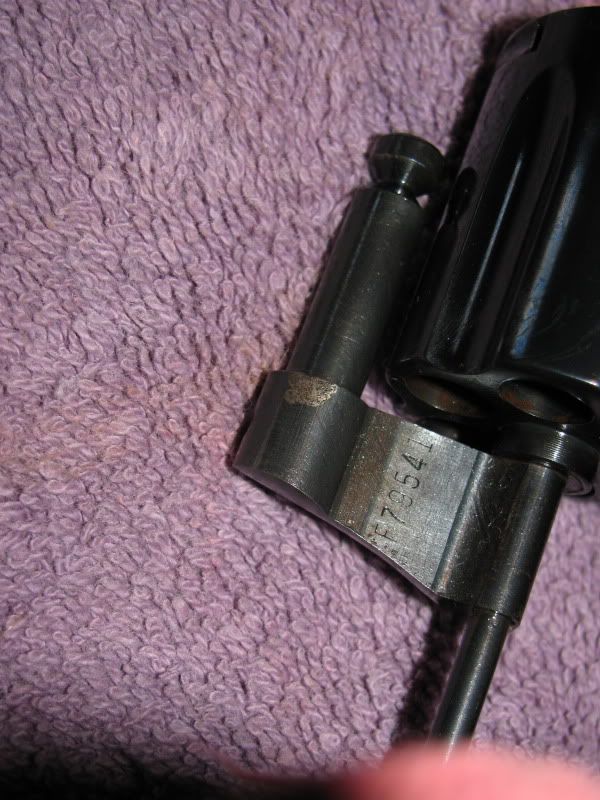 One question I have is that when oiling the crane, I let it go back in to the cylinder and it got stuck. I could only wiggle it side to side at first but then it started to loosen up. With reasonable force I pulled it back out of the cylinder and this little ring came out with it. Not sure what happened but it works and turns fine now.