That seller SCREWED HIMSELF by not mentioning "NOVAK" in the title or description. I would have missed the stamp had you not prefaced it in your thread.
The seller screwed up putting a $950 Buy it Now on the auction. I would have bought it without any mention of Novak or the Novak logo on the slide. On second look I am not 100% sure this is a complete Novak build. Clearly Novak did part of it but the more I look at it the more there are some tells that someone else might have had their hands on this gun.
The beavertail looks like a Novak like in that it has a very flat plain and is not overly large but it does not have any upswing. The thumb safety is a custom piece built from a factory ambi to my eyes but it does not a standard Novak lever. It might have been built before they produced that part. The hammer looks to be a C&S part. Overall the gun looks like a Novak.
The stippling looks professional but it some of it does not look like Novaks stippling. Novak stipples the entire back of the frame. They do not create a line on the back of the grip strap. They stipple the entire back of the frame. The style of the stippling is consistent with what you see from Novak vs other shops. It has a wavy pattern to it s a pin punch sandpaper sort of style. See the pic below. It could be that this gun was first done by Novak and then worked on by another smith. This does not take away from the gun. It is still a fantastic deal. I would call Novak and see if they can tell you what was done to the gun by them and go from there but mainly just enjoy it.
Novak Stippling.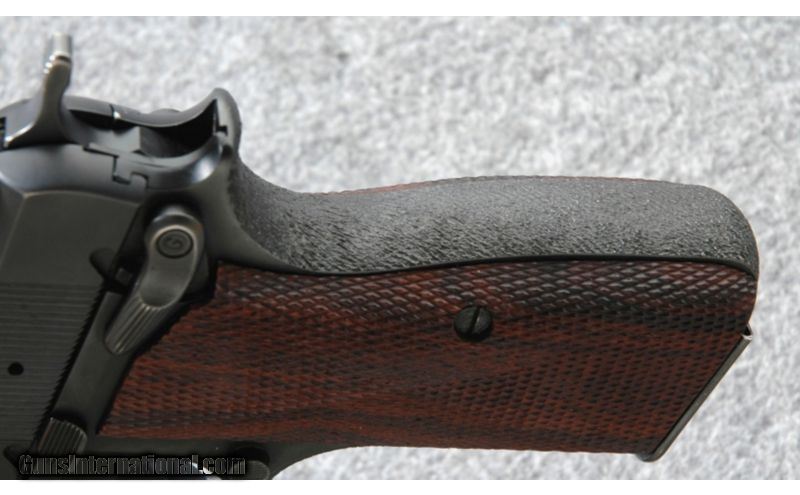 OPs gun