Two Ed Kalfayan "Art Knives"
Collector's Firearms in Houston has quite the variety of firearms; and they also have a decent collection of custom knives.
Ed Kalfayan, sadly is no longer with us. He was quite a talented Knife Maker from Michigan. Despite making beautiful and functional knives he never quite received the recognition that he should have.
Both of these knives were purchased from Collector's Firearms; the dagger with the scrimshaw and engraving (both by Joe Rundell one of the best engravers in the US) was the first one I bought; when I started to watch the knife the original list price was $1K+. Every 3-4 months they dropped the price until it must have been close to their break even price point; I made an offer and they accepted it. The Persian Dagger's price was being lowered like the other knife and when it got to a point where I liked the price I made an offer which was also accepted. I think that I paid about $1,000.00 less then their true value!
They are big knives but I really like them!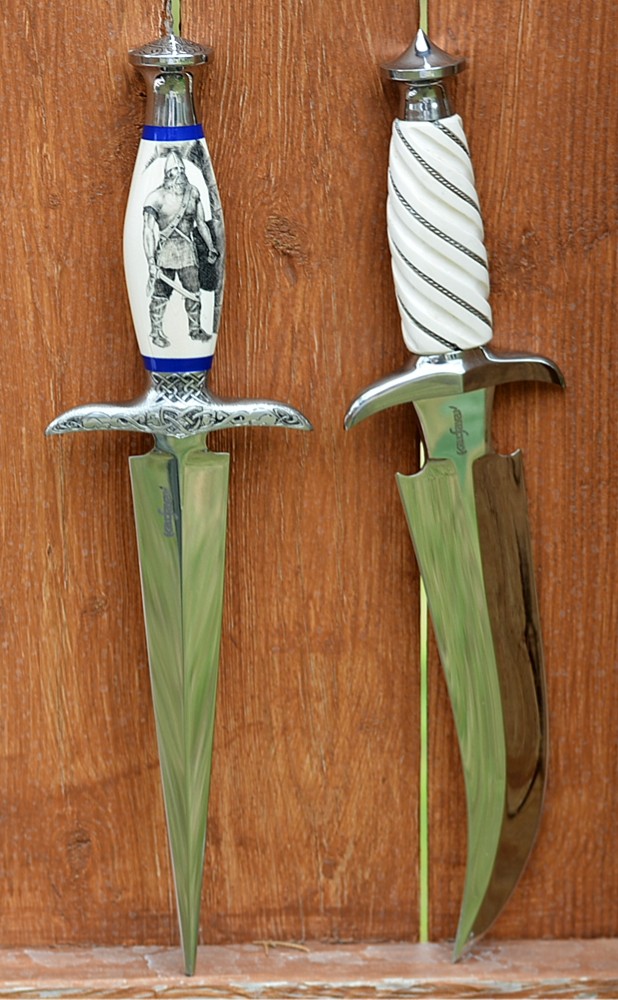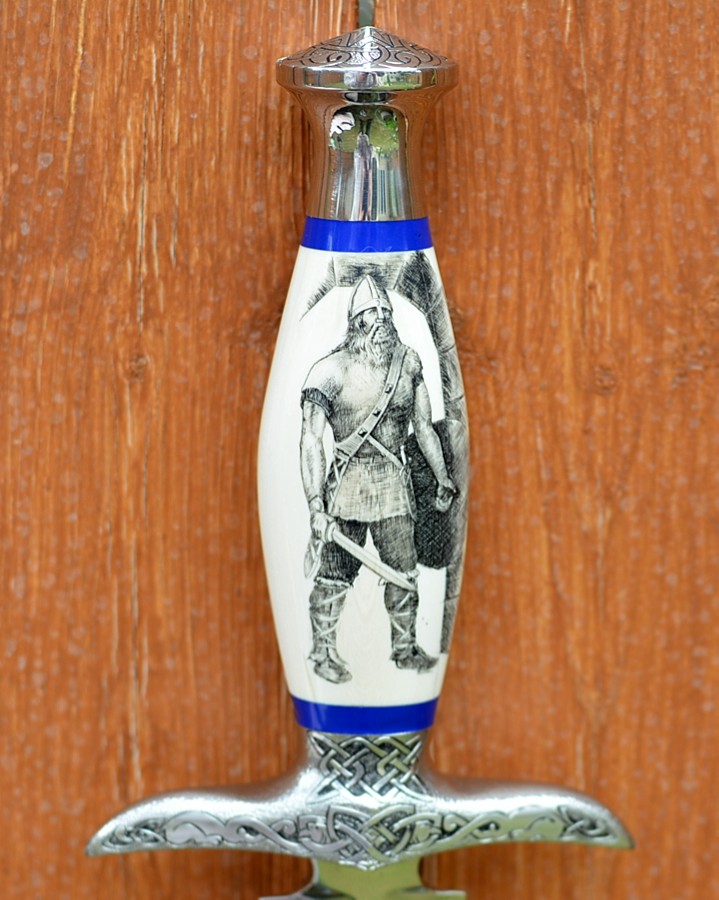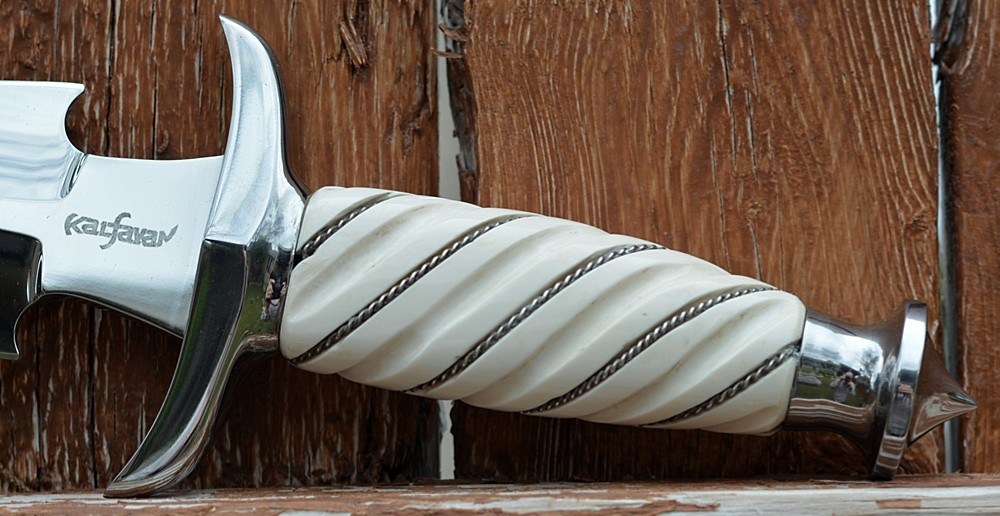 Enjoy!