I was able to escape work a little early today (i.e.; sent the men home so I could go shooting).
I started with some accuracy work at 12 yds to warm up. Specifically some "dot drills" and then moved onto some transitions. A magazine or two on each sheet going 1-5 and also working side to side. I find that focusing on a smaller target for accuracy and THEN onto draws, transitions, and failure to stop drills, etc. helps me settle into a rhythm. YMMV.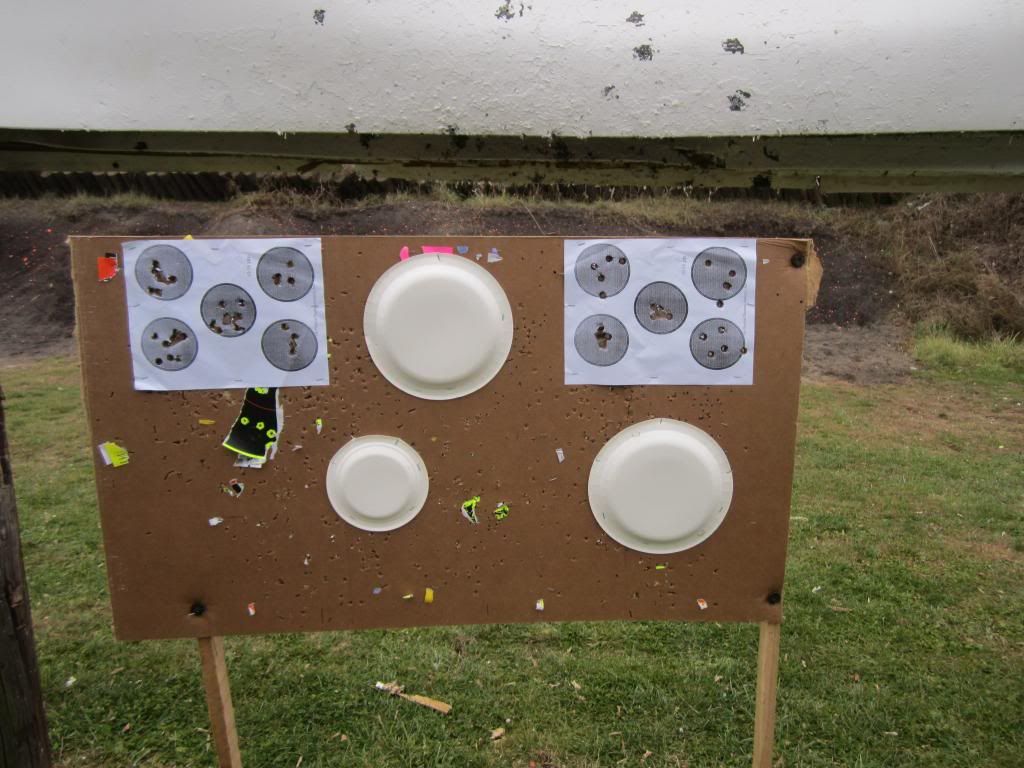 The line up was my TRS and Monolith HW, but since I was carrying my Custom Carry, I threw it up there for the shot...Yes, it's the only clean one on the bench.
- Gear was Blade Techs for the TRS and Mono, while the CC rode in via a Milt Sparks VMII (naturally).
- Ammo was mostly 200gr LSWC and some WWB thrown in. It cleans the barrels well after shooting lead.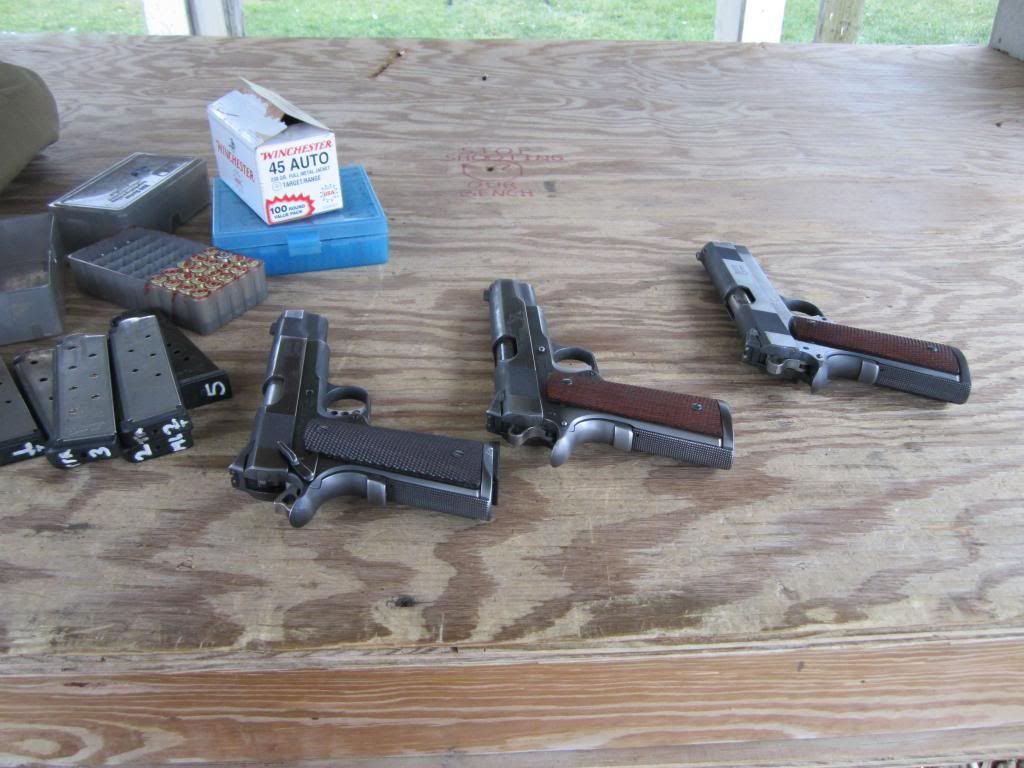 Once warmed up, it was time to go to the aforementioned transitions and presentations from the holster. Plate to plate transitions, as well as some 'failure to stop' drills and some strong hand hammer pairs for good measure...
Apparently someone has been shooting the bench (see the writing in red marker) :grumble:
Back to the TRS....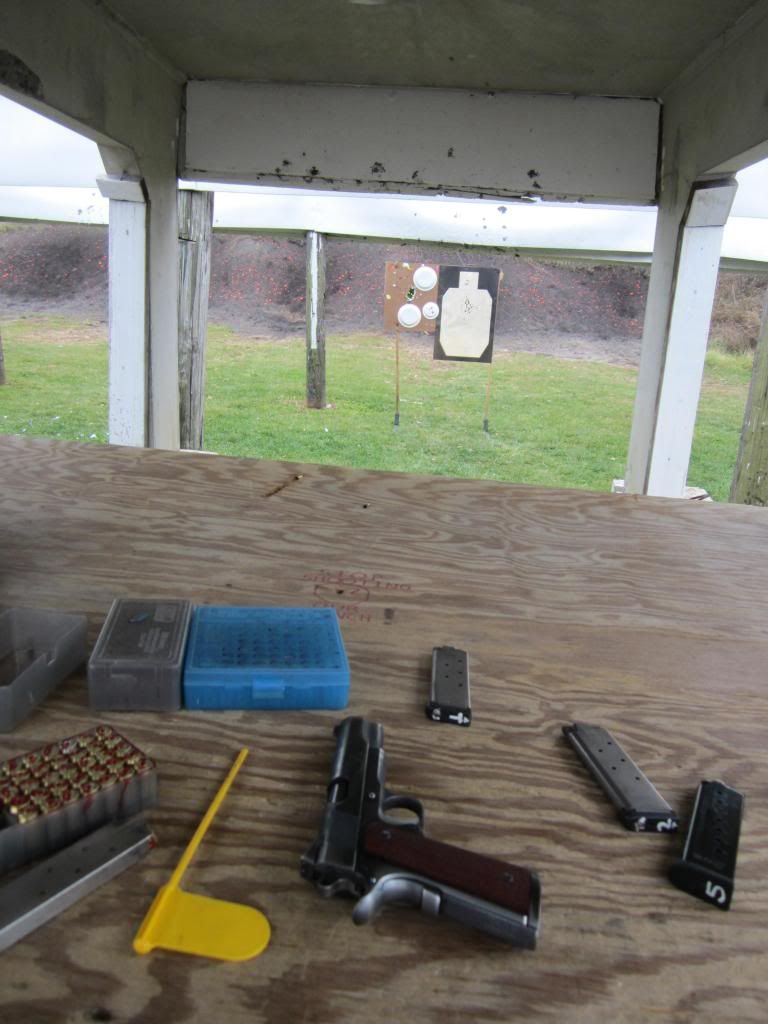 That's it for now ladies, I may do some carbine work tomorrow but will follow up with some dirty gun pics. No, I haven't cleaned the TRS or Monolith in a couple months...