First I'll say I didn't need them. Both guns are almost new and the bushings were fine. First reason I did it was that two of the bushings in the .45 were loose and would come out with grip and grip screw. Second was that the way that Challis presents the bushings and O rings they are supposed to help prevent your grips from moving while shooting and or possibly rubbing marks on the frame. Third, they just look cool and like really neat mods. I love tinkering and moddin'.
So for the low cost I decided to upgrade.
I also got the bushing extractor tool just in case. Was only $20 something bucks and WELL WORTH it. Turns out I NEEDED it for the 9mm.
Very well made high quality items, all of them.
First pic guns and parts...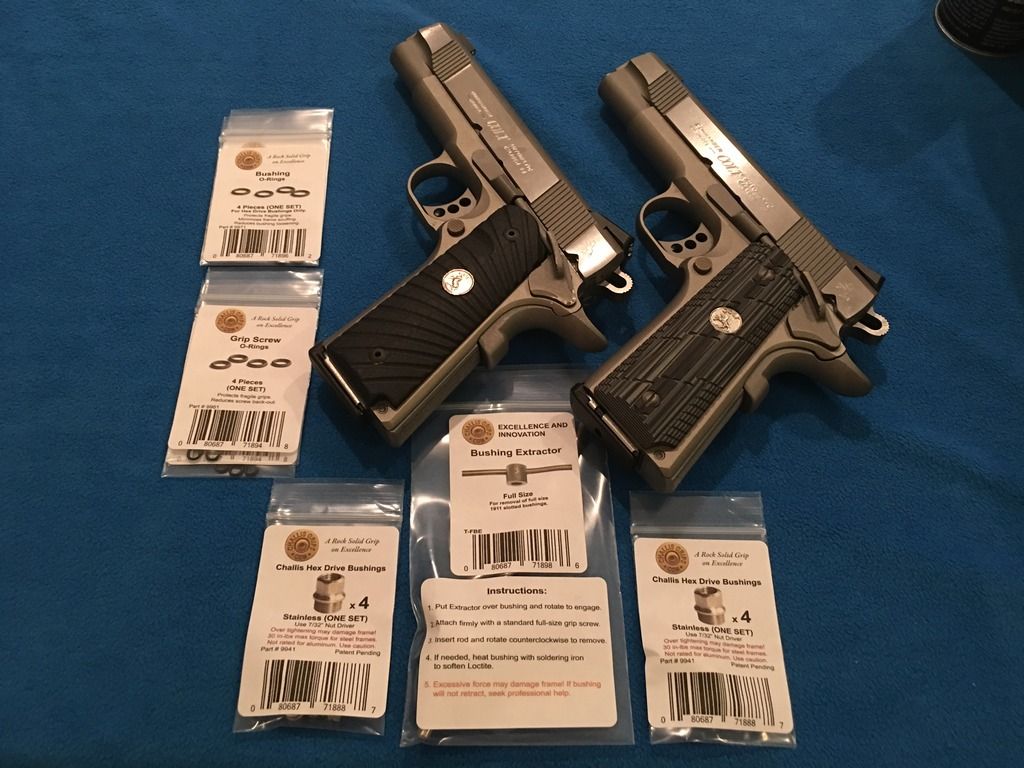 Extractor tool. Excellence and Innovation are true. One of those tools you invest in and will have for many years. I was quite please to see they even included a grip screw to use for the removal so you don't have to use your own.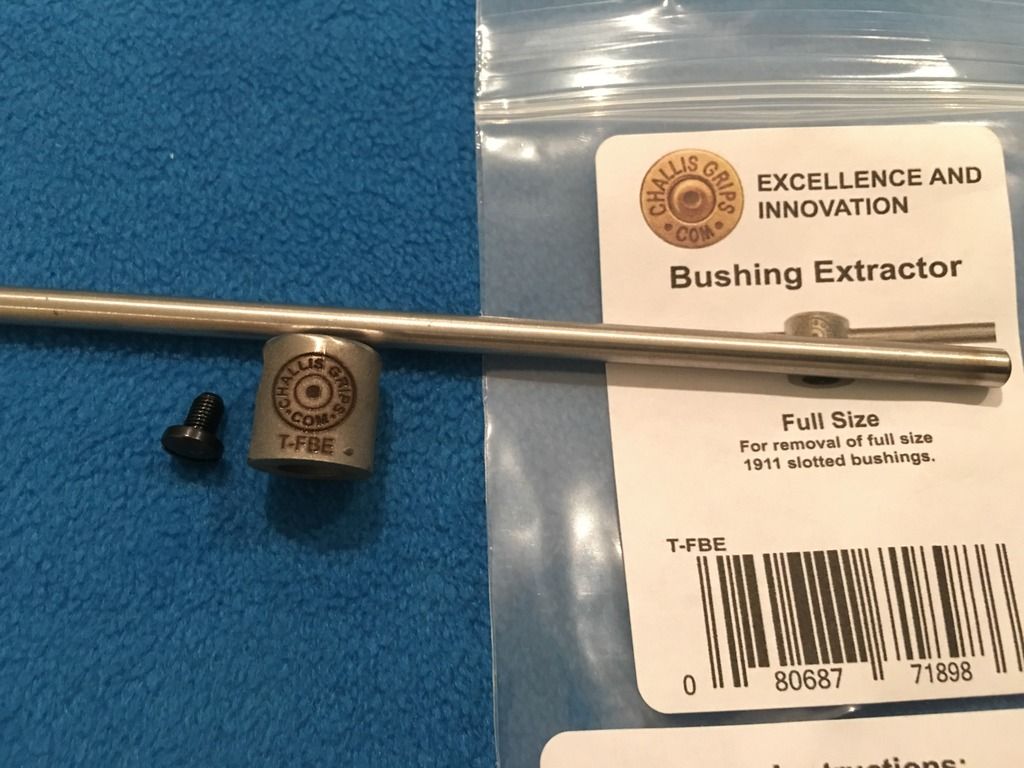 The bushings. Again high quality very well made parts.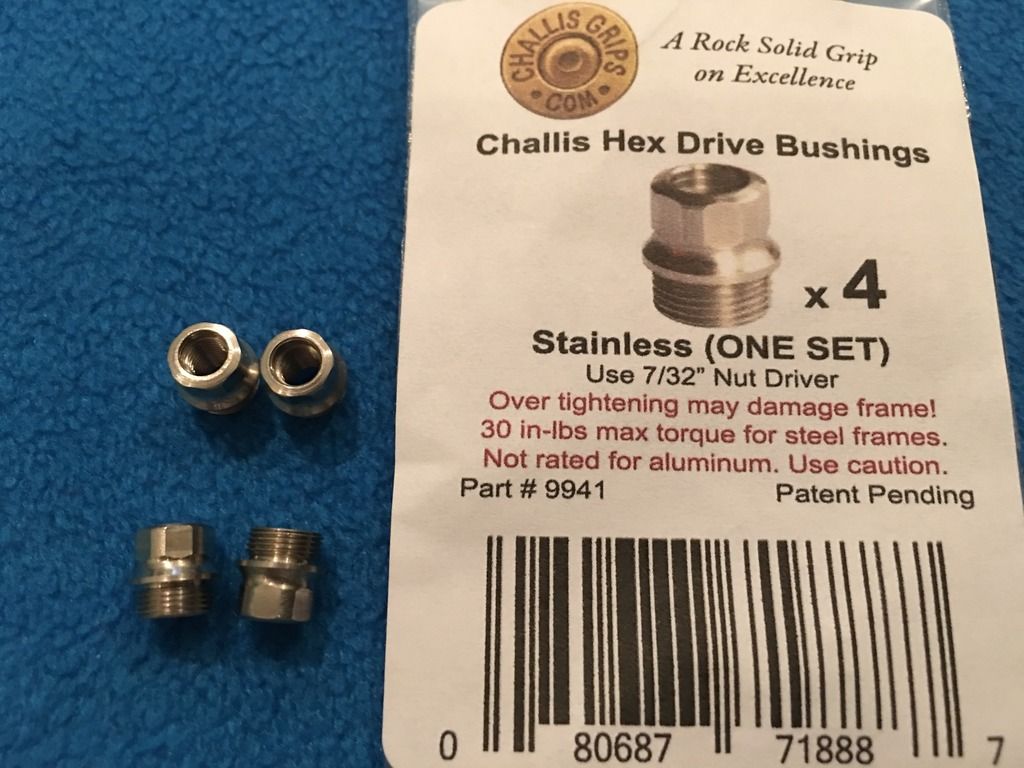 O rings. Again they don't seem like el cheapo Walmart rubber. These look, feel and act like a well made piece of rubber.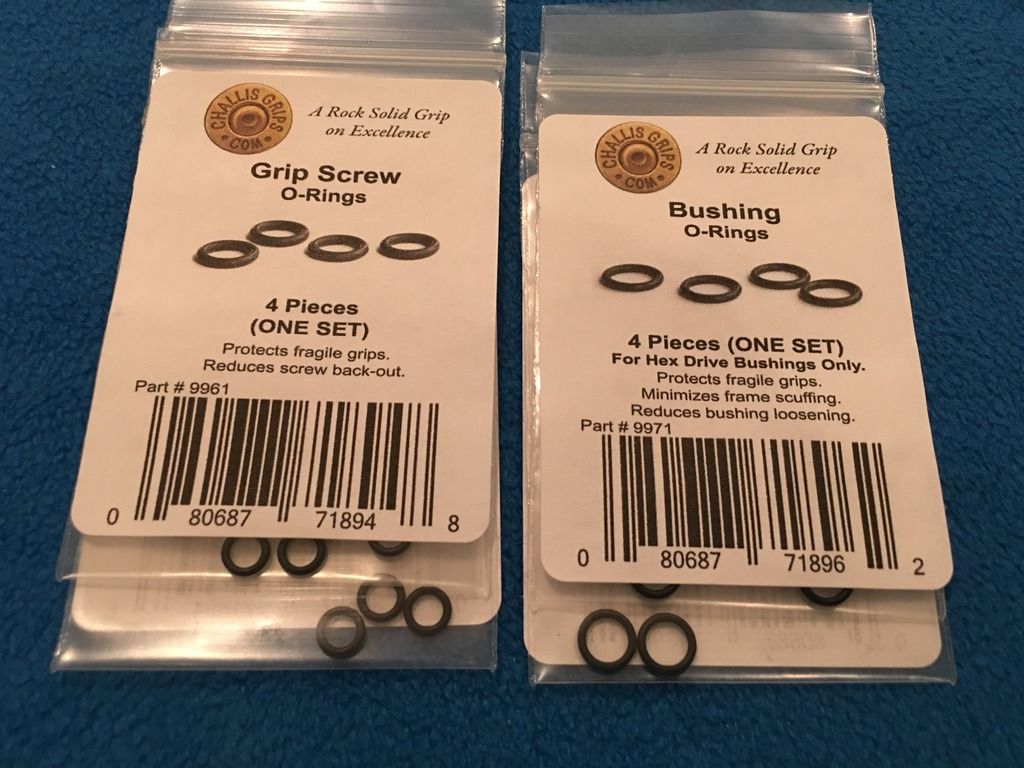 The bushing 'socket' locked down over bushing and screwed on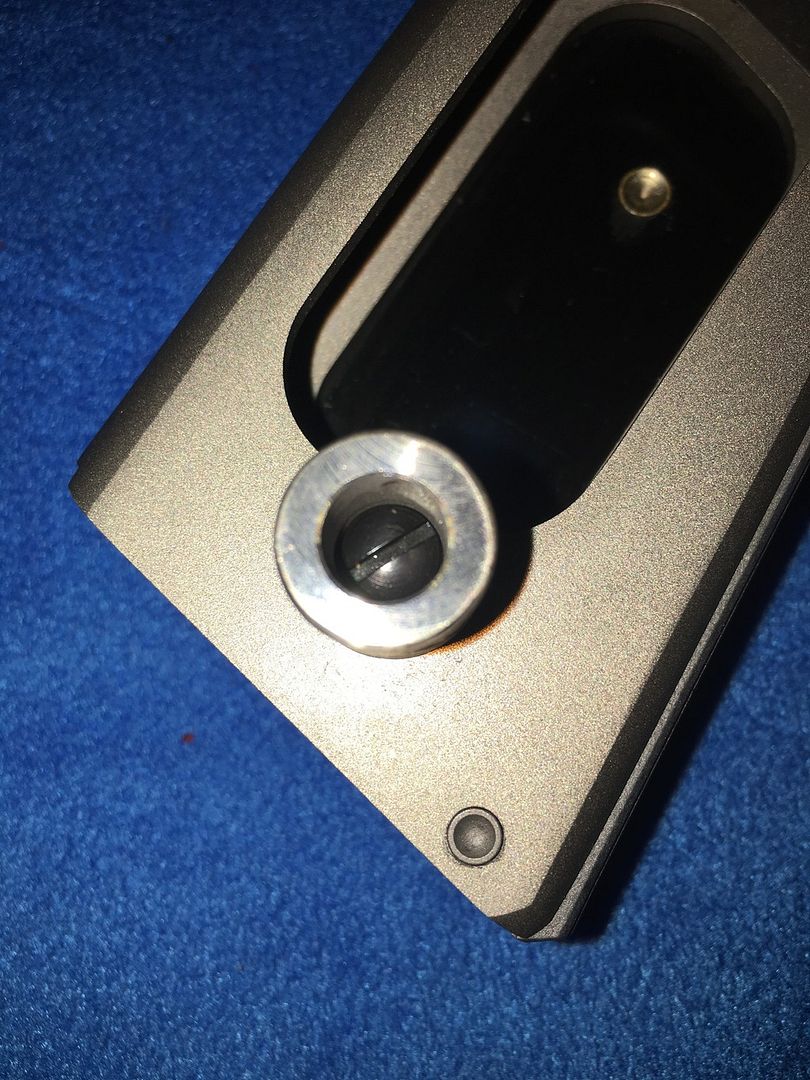 Slide the rod thru the two holes in top AFTER securing 'socket' onto bushing with included grip screw.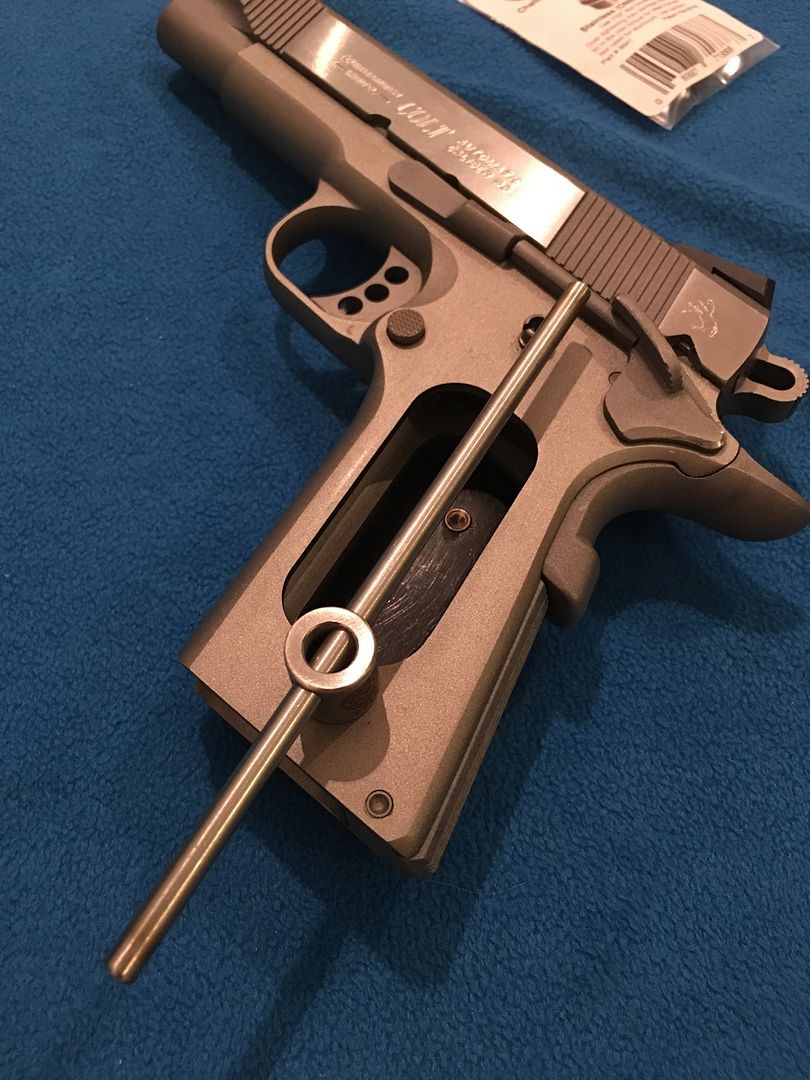 Twist and remove...as you can see these are the ones from the 9mm. And they were definitely staked in. And no a screwdriver I don't think would have gotten them out without shredding them. Strangely both are XSE lightweights but only the 9mm were staked.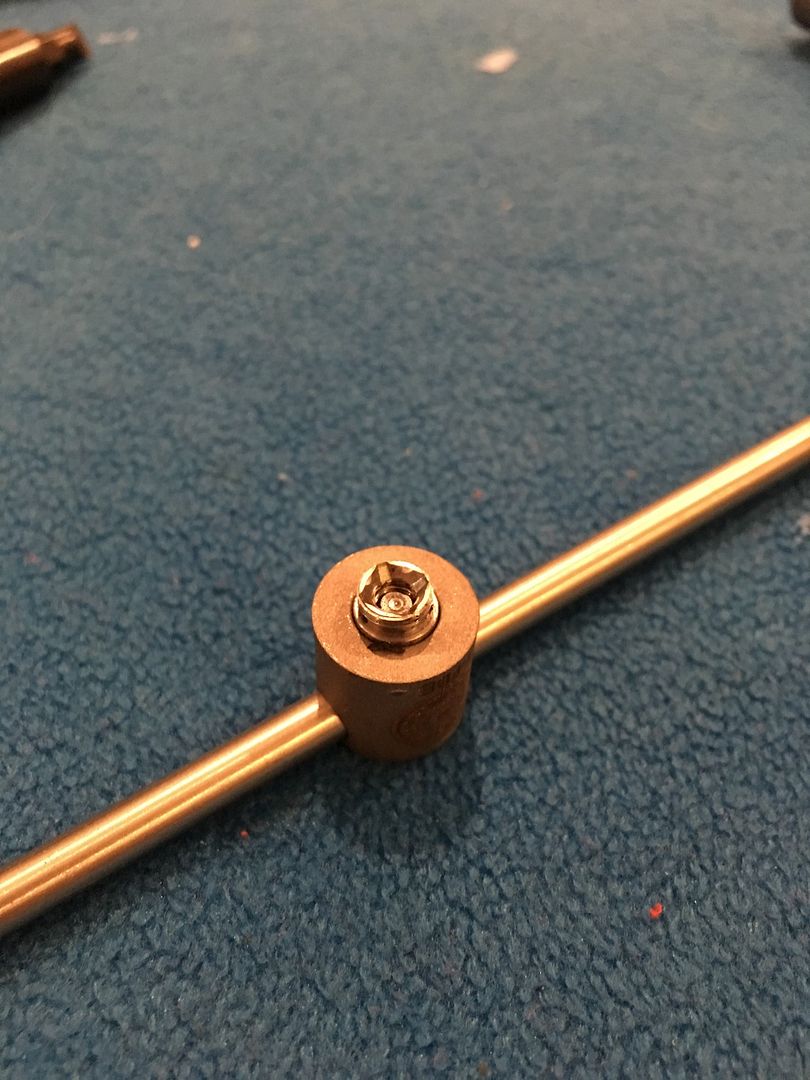 Now here's a part where I had to stop and think for a bit (it was late). Once removed how do you unscrew the dang grip screw from the bushing? I couldn't hold the round socket tight enough to do that. So then the dim lightbulb in my head lit up and I figured out how to put rod thru only one hole and use screwdriver. This allowed me to hold things still and unscrew them.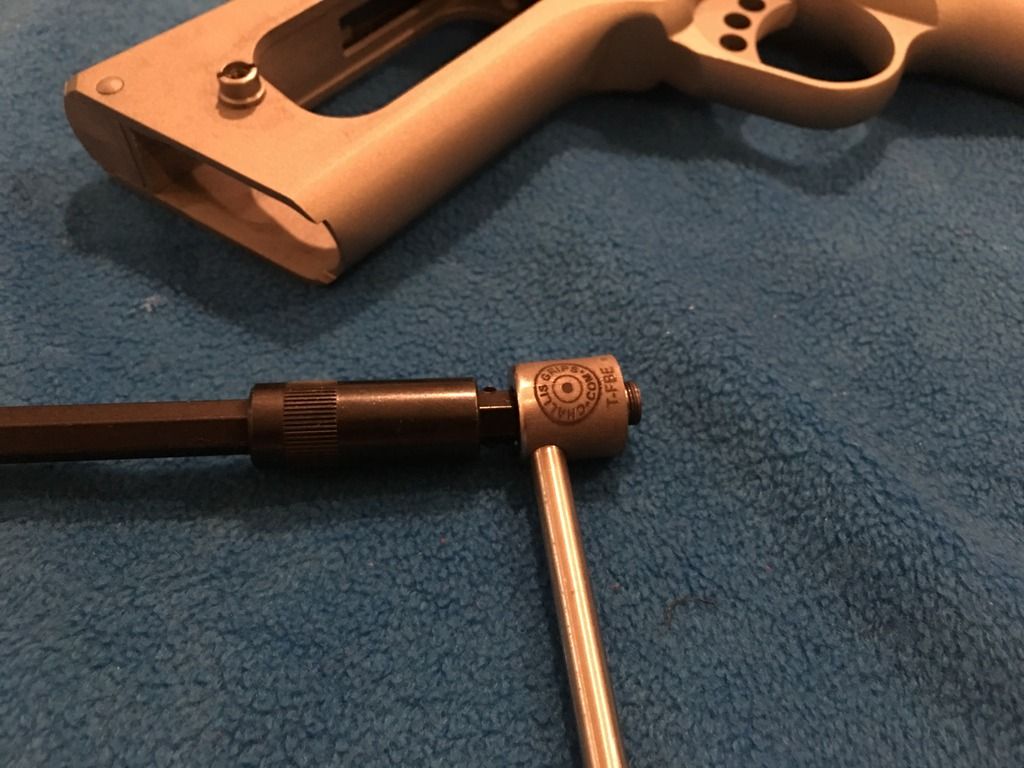 New bushing with O ring installed. Again nothing really remarkable here as they worked as they are supposed to. Just nice high quality parts is all that's needed to be said on this.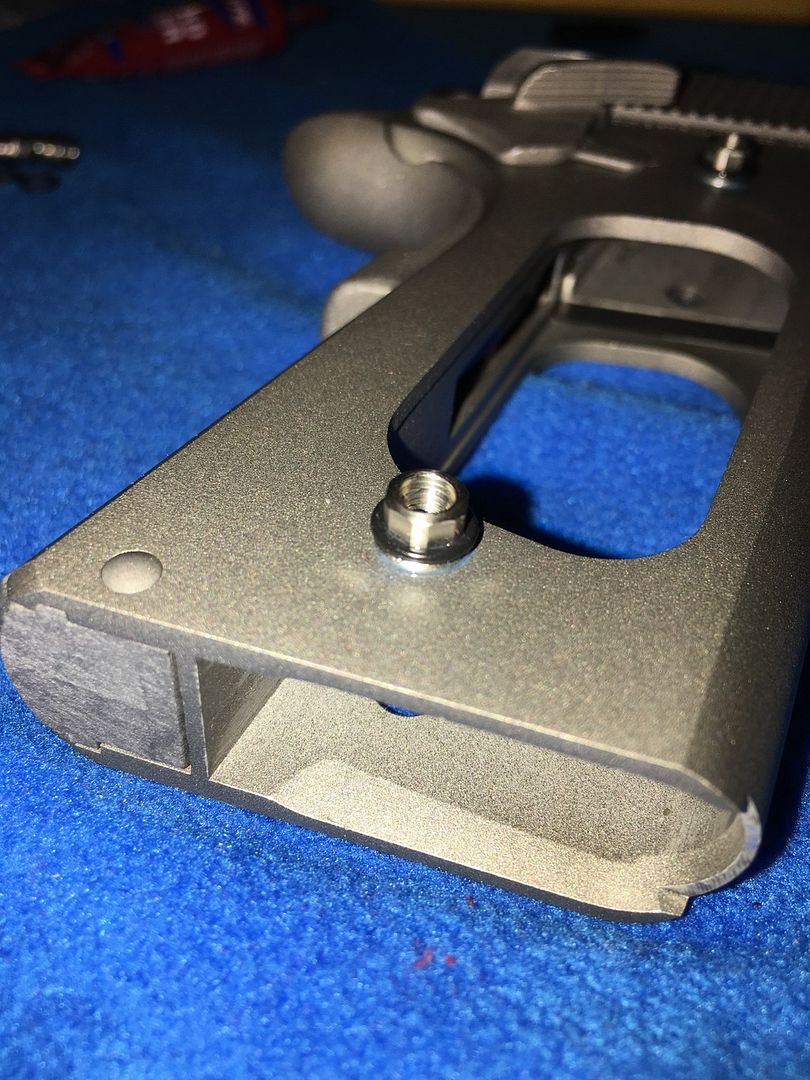 O ring over grip screw. Fit perfectly.