I just finished the photos of four of the six class guns. Two are already on their way home.
It's time for these guys to be in the spotlight.
I personally think this group of first time building, overachieving, Type A personalities did a great job. A lot of my time was spent reining them in from starting something that simply couldn't be completed in the allotted time of the class. For example, Ricardo wanted to deepen the bevel in his mag well on Day 6....starting on it at 4:00 PM.
At any rate, I thought it would be interesting for YOU guys to pick the gun for the honor grad, and why you chose it. Please don't allow your vote to be influenced by the builder's personal choices like ambi-safeties, front grasping grooves, etc. I'm only looking for your choice of the best all 'round work.
Choices are labeled 1-4. Names were not used although I'm sure some of the guys who train with them will recognize parts preferences.
ALL of the students busted hump in this class. Long hours and hard work paid off, at least in MY eyes.
NUMBER ONE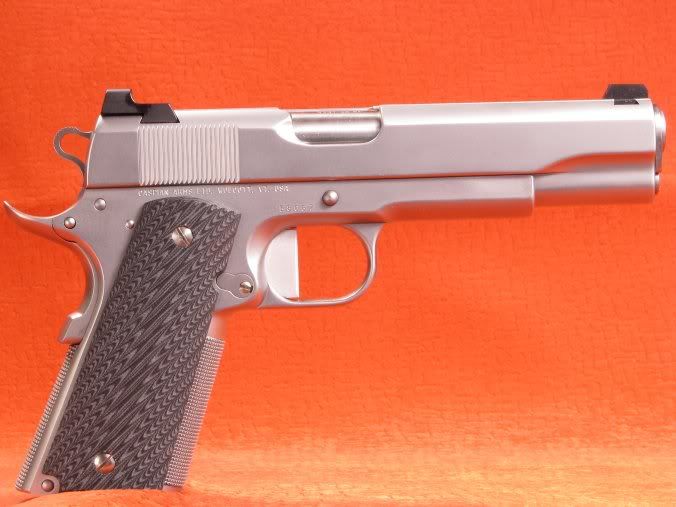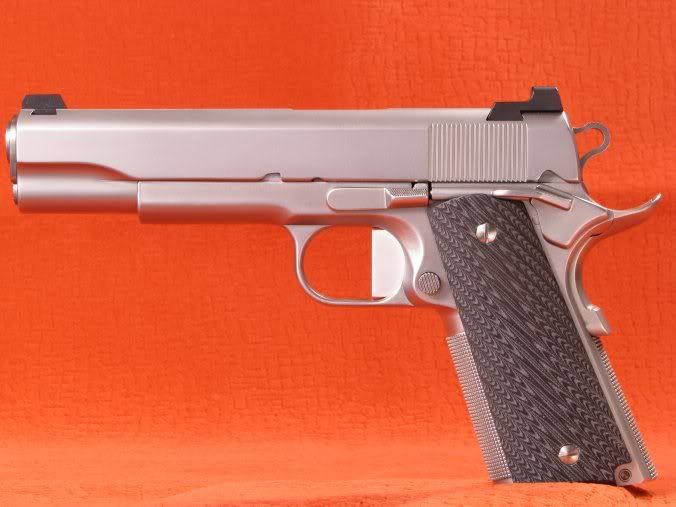 NUMBER TWO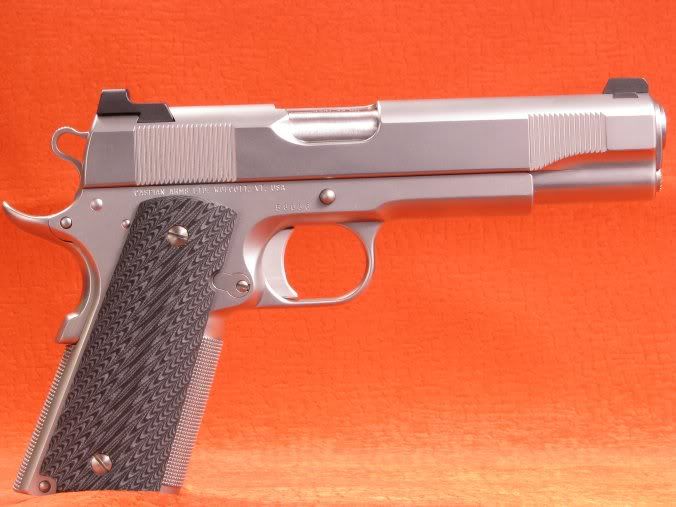 NUMBER THREE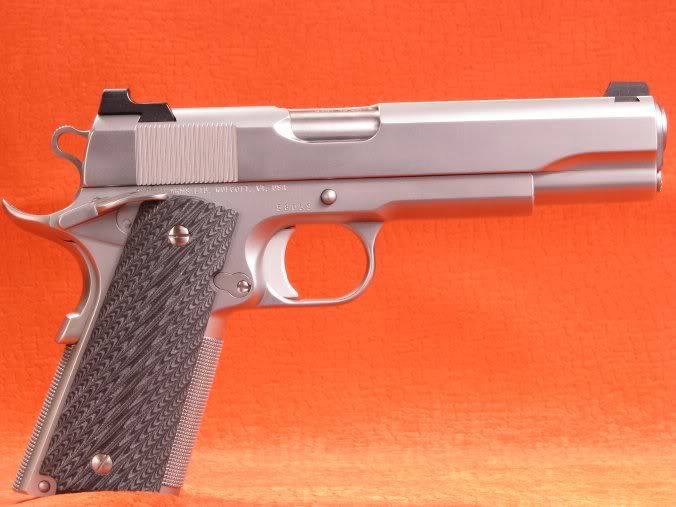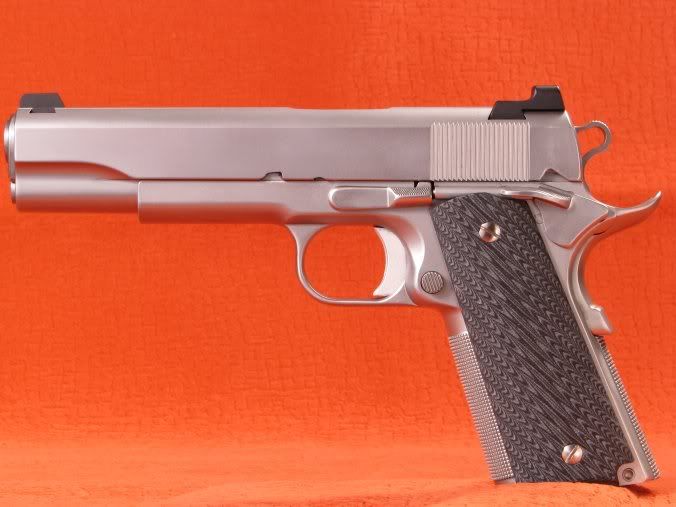 NUMBER FOUR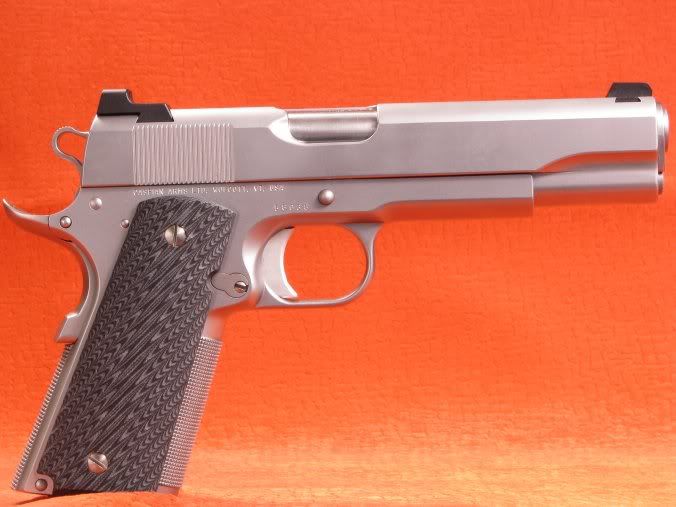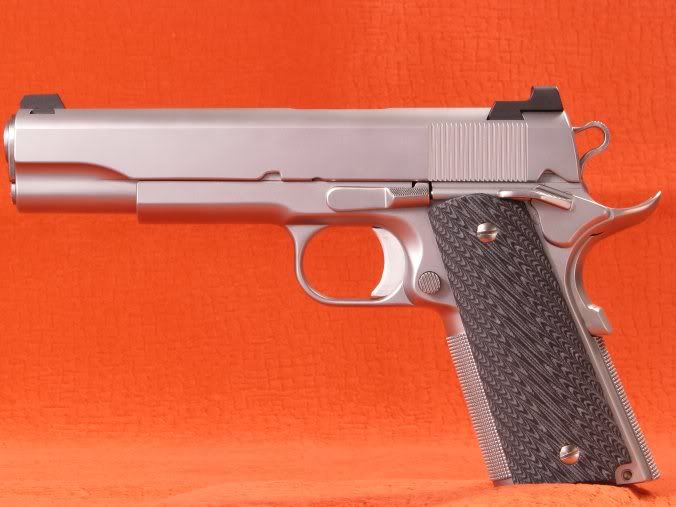 Obligatory group photos: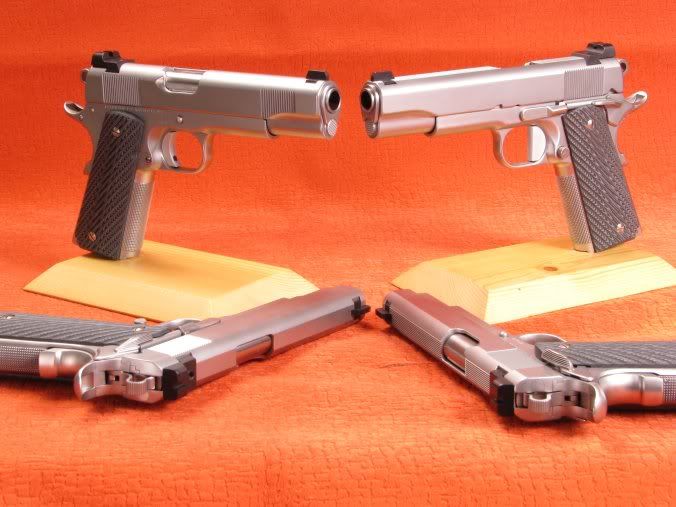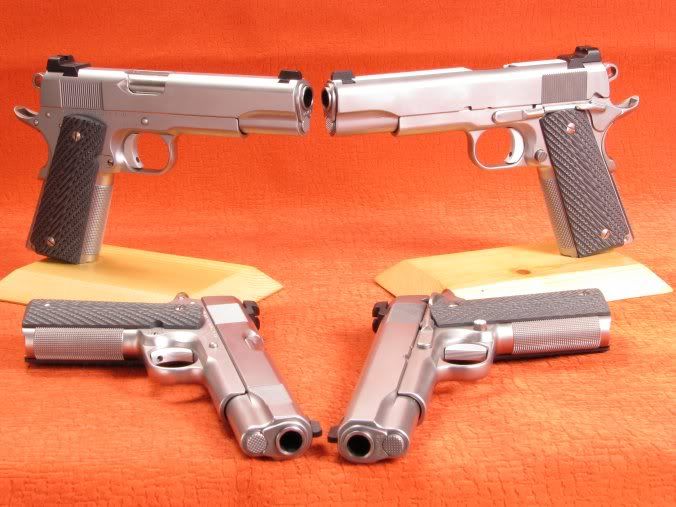 Bulldog Six has added last day photos and a complete wrap-up to his thread. He did a terrific job and it's worth a visit. Here's a link:
http://forums.1911forum.com/showthread.php?t=229119