Severns custom 'Black' Hunter Tactical
Been making "Black" Series customized guns for some time now; mainly built up Dan Wesson and Baer pistols. Just for fun, here's an example built upon a Fusion Firearms 'Hunter Tactical' base. The goal was to make some modest mods to take a factory Fusion to a bit higher level, and build a piece that's hardened inside and out, tightened up a bit, and a bit more accurate to boot.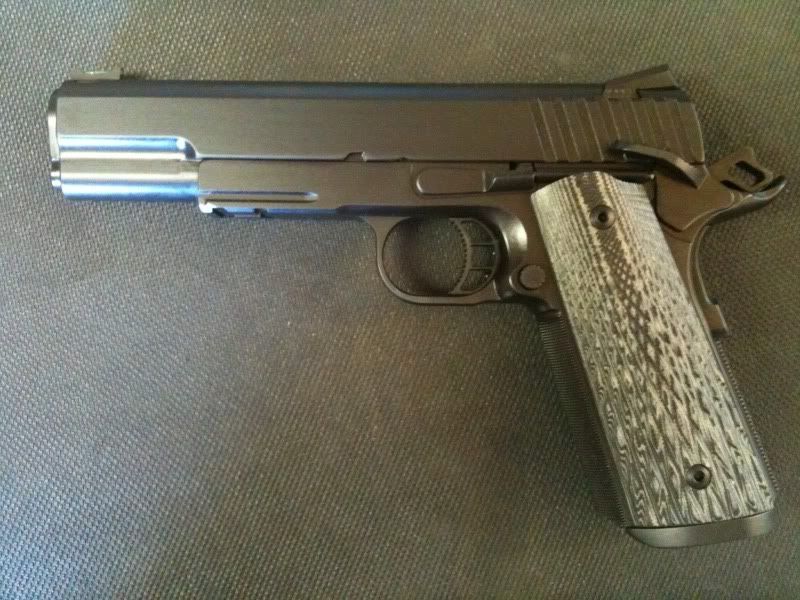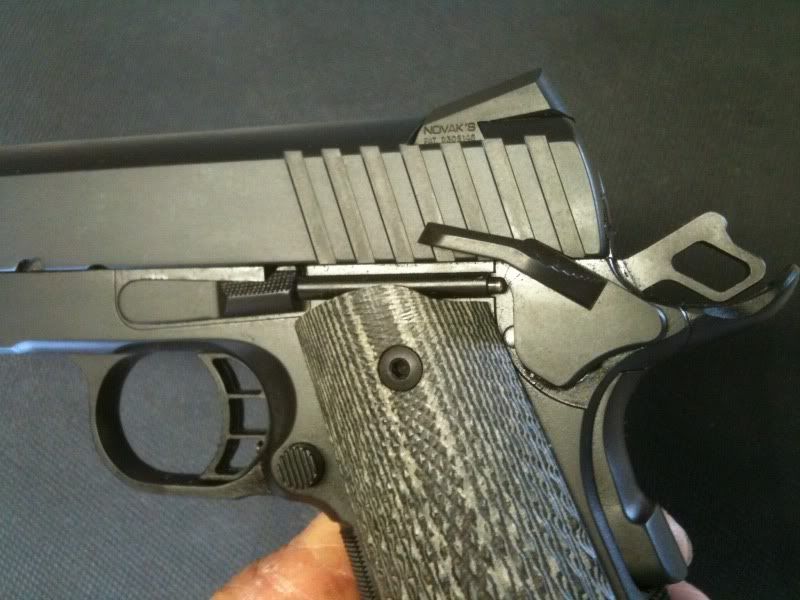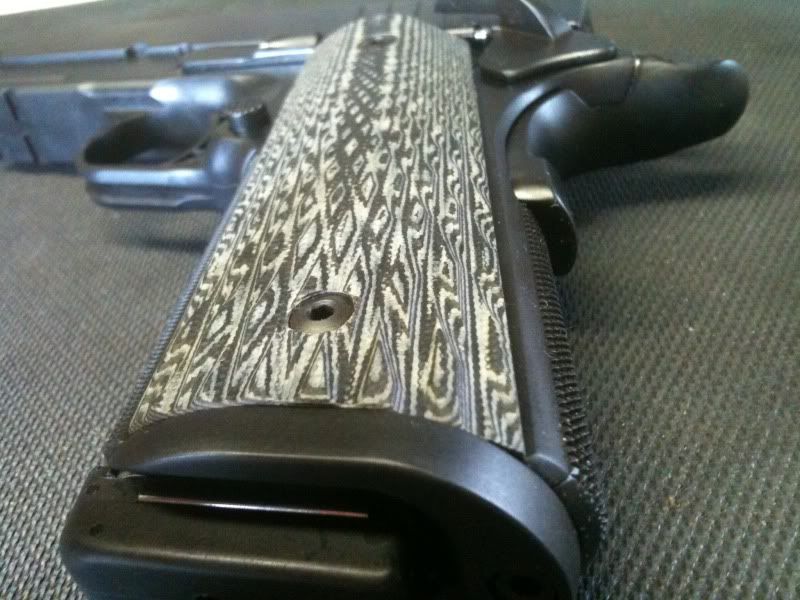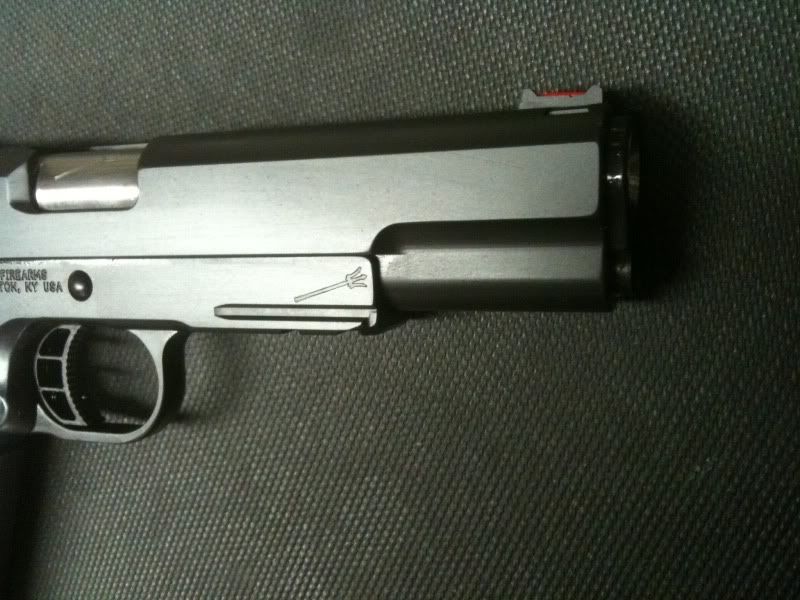 Mods incorporated:
•Hard-fit, oversize, Wilson-Nowlin ramped barrel with 45-degree, flush muzzle crown. Chambered in 45acp.
•Tool steel fire control group (no MIM!) featuring a Nastoff-style hammer, and 3.75# trigger pull.
•EGW tool steel, single-sided thumb safety.
•EGW gunsmith-fit thick-flange barrel bushing and long recoil spring plug.
•Modest dehorning treatment.
•Hard Hat treated, real Novak black iron rear sight. Love those Novaks...
•Dawson Precision fiber optic front sight of correct height to ensure POA=POI.
•Reliability Package.
•G-10 Grips.
•Hard Hat Treatment of entire weapon.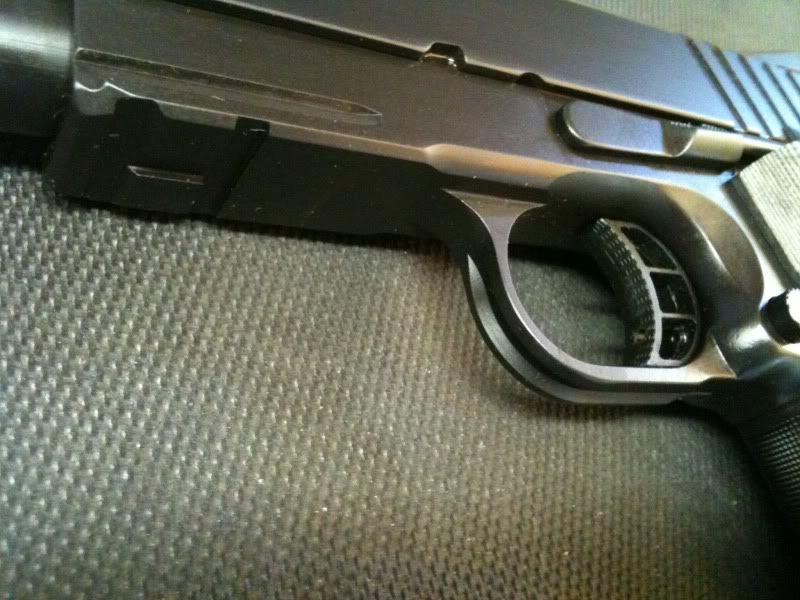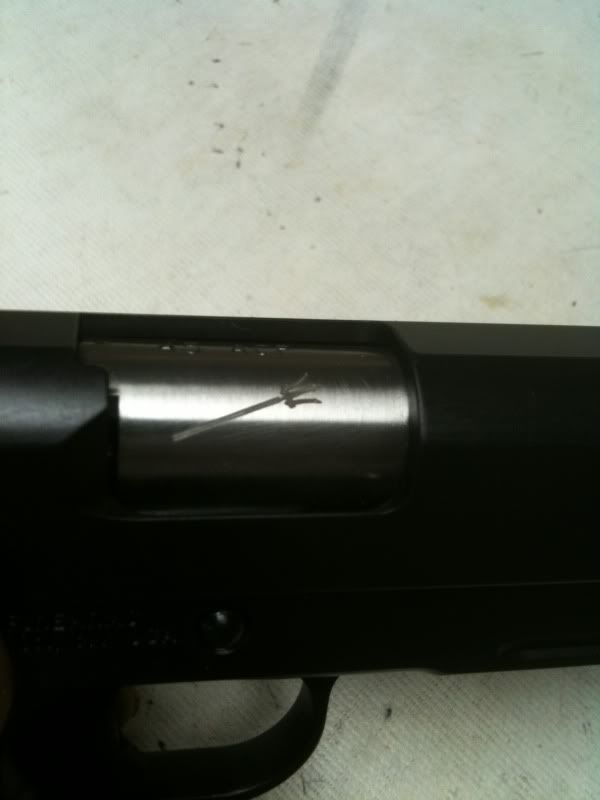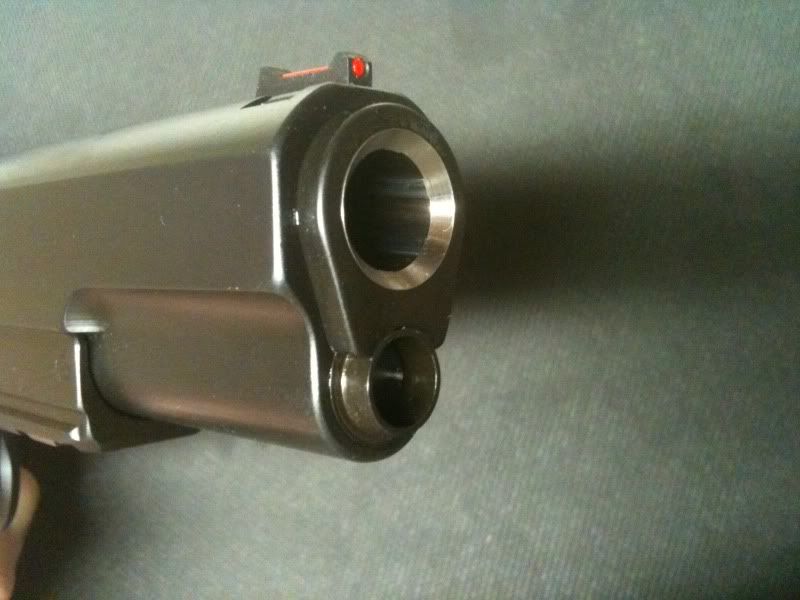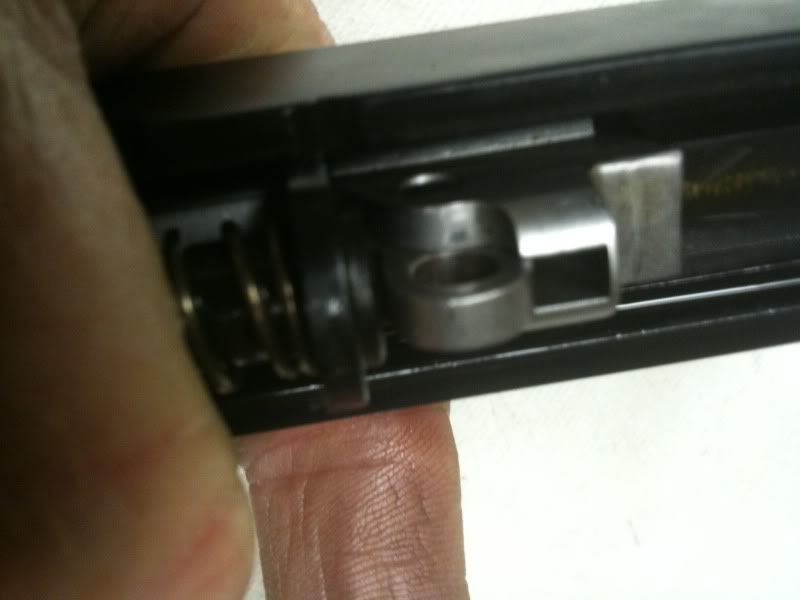 Barrel lower "feet" show shiny areas as evidence of precise fitting, via firm contact with slide stop pin.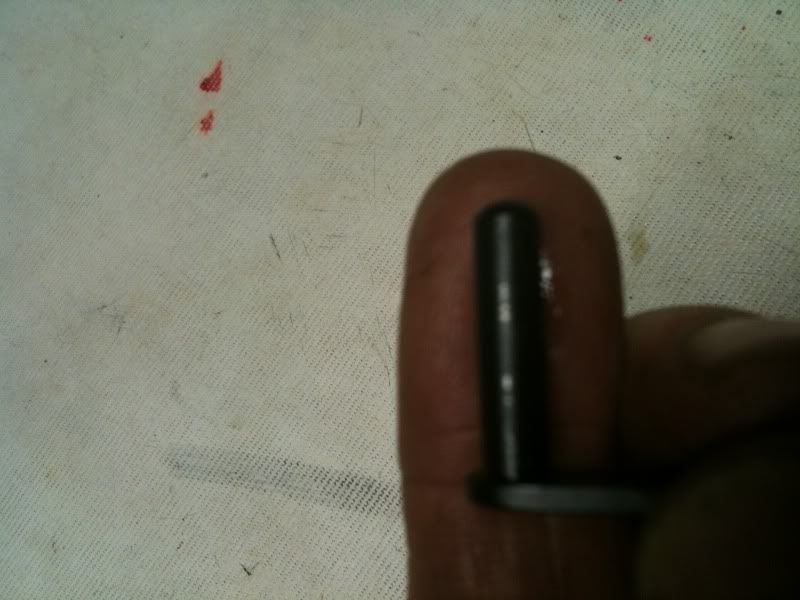 Slide stop pin shown corresponding areas of contact with barrel lower feet.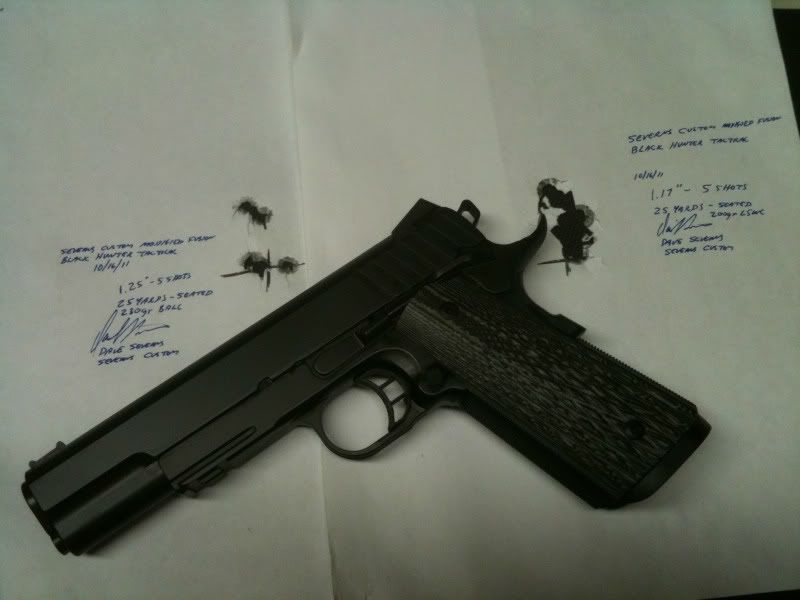 This one not only looks all-business...it also shoots pretty well.