Smith & Wesson has just announced its latest firearms product – the new M&P FPC or Folding Pistol Carbine. The FPC is a 9mm direct blowback pistol caliber carbine that folds horizontally to form a much smaller roughly 16″ package that can be quickly deployed (with a red dot optic already mounted) and be ready to fire at a moment's notice. In addition to the unique folding feature that sets it apart from its competitors, the FPC also comes standard with a number of neat little features that should make it worth picking up if you're looking for a compact, portable pistol caliber carbine.
More from Smith & Wesson @ AllOutdoor:
Smith & Wesson Introduces the new M&P FPC Folding Carbine
The new Smith & Wesson M&P Folding Pistol Carbine (FPC) features a handy and compact folding design that folds from right to left and the barrel/handguard is then held in place using a friction fit with the ambidextrous charging handle. The PCC comes standard with a stock that can accommodate two additional M&P magazines of any size and the entire package still folds down into a compact 16-3/8″ package. The barrel is threaded 1/2×29 and much like other folding PCCs on the market, I can assume that the FPC will also make a great suppressor host.
The Folding Pistol Carbine also comes with a carrying case that features extra storage space for accessories, ammunition, and magazines. The FPC comes standard with one 17-round and two additional 23-round magazines that feature handy extensions. James Reeves of TFBTV has already put the new FPC through the wringer and has a lot of good things to say about it, if you're interested in watching his full initial impressions range review you can check it out below.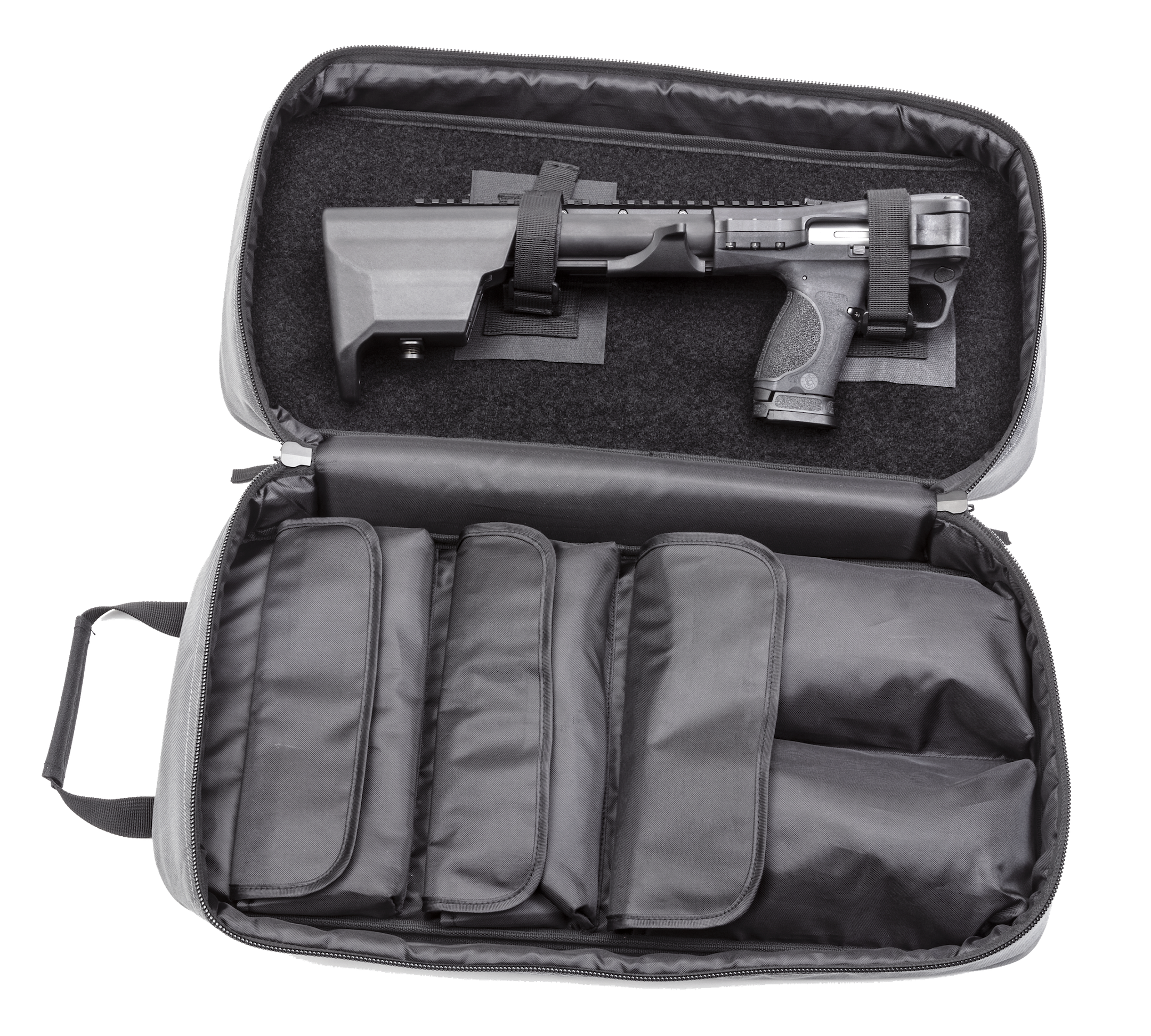 The post
Smith & Wesson Introduces the new M&P FPC Folding Carbine
appeared first on
AllOutdoor.com
.
Read the full article here...