Discussion Starter
·
#1
·
About 5 years ago I attempted to simulate the local police service ammunition.
This would be Speer 9mm 124 grain Gold Dot Hollow Points.
I just recently stumbled upon a few boxes of ammo so I thought I would analyze this batch and see how it compares with the ammo I tested 5 years ago.
Additionally, I stumbled across a thousand genuine Speer bullets (projectiles) so now I càn simulate the ammo with a higher degree of authenticity.
---
I fired 7 rounds across the Chrono.
The result was surprisingly good.
Factory spec is 1150 fps
My test yielded 1151 fps with a standard deviation of 13.
The test gun was a Glock 17 with an aftermarket match bbl.
It is the same length as a stock bbl but has conventional rifling.
---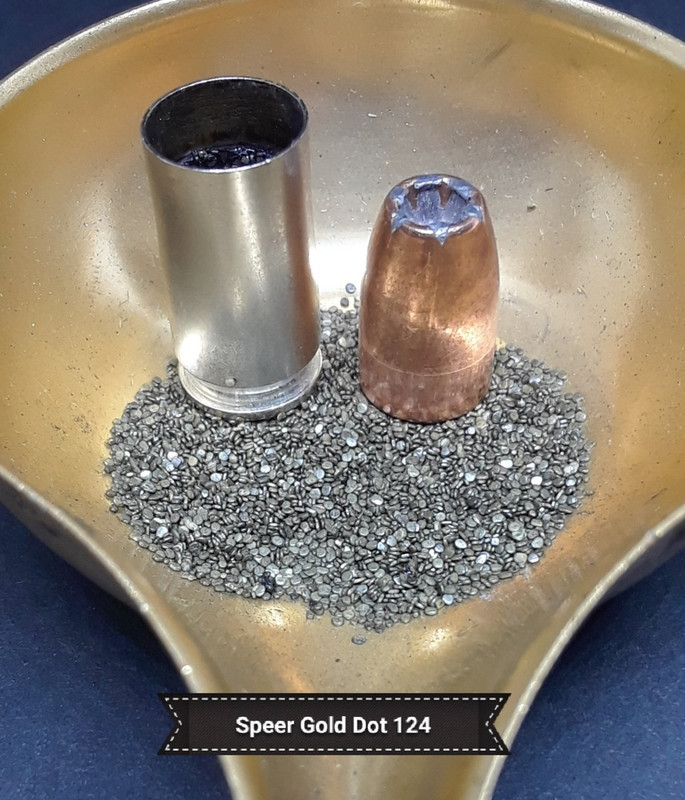 The specs are:
OAL=1.124"
Mouth dia= 0.375
Powder= 5.8 gr. fine grain flat ball
Sealer= yes
Bullet weight= 124.6 gr.
Bullet dia.=0.355"
Bullet length=0.561"
-----