Discussion Starter
·
#1
·
Being the altruistic fellow that I am, I labored today to give you fellows something to argue over.
Notice the finish isn't polished charcoal? Nor is it Baron. Nor matte charcoal.
Perhaps a closer look...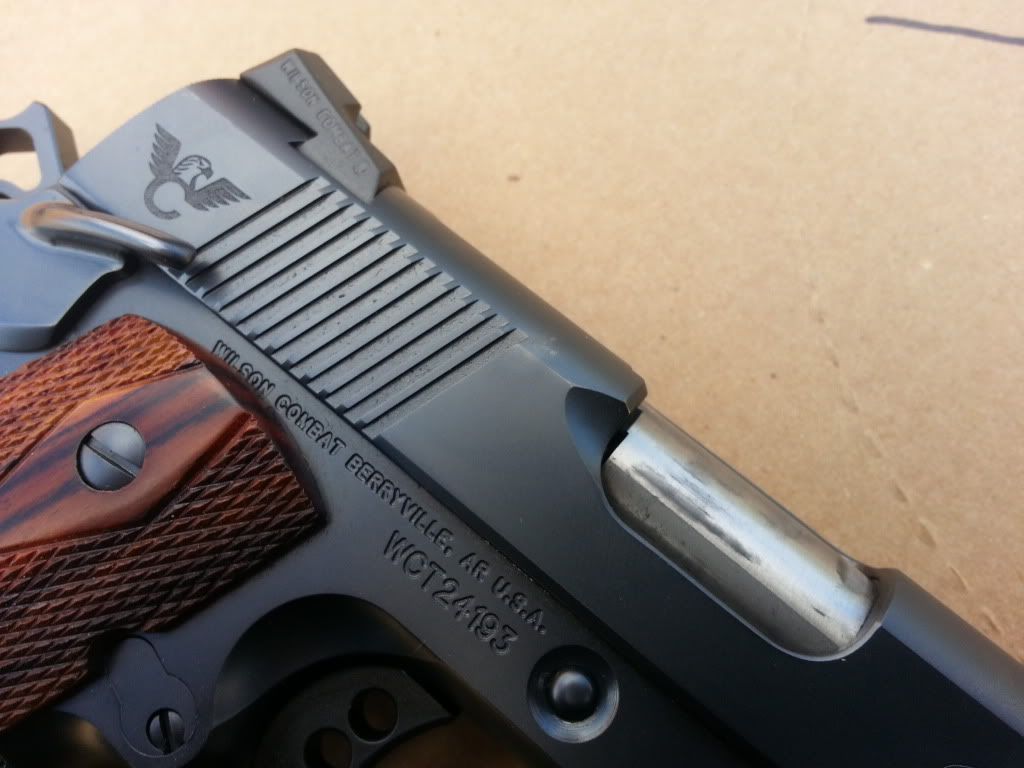 Business end: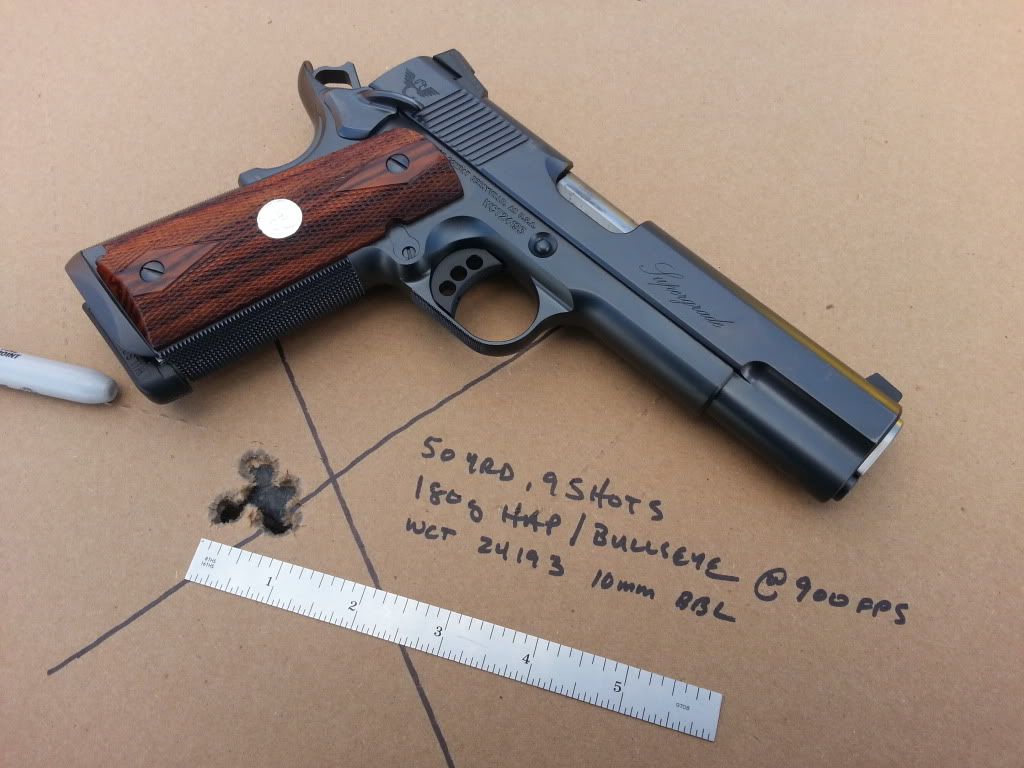 Now, this is pure heaven right here...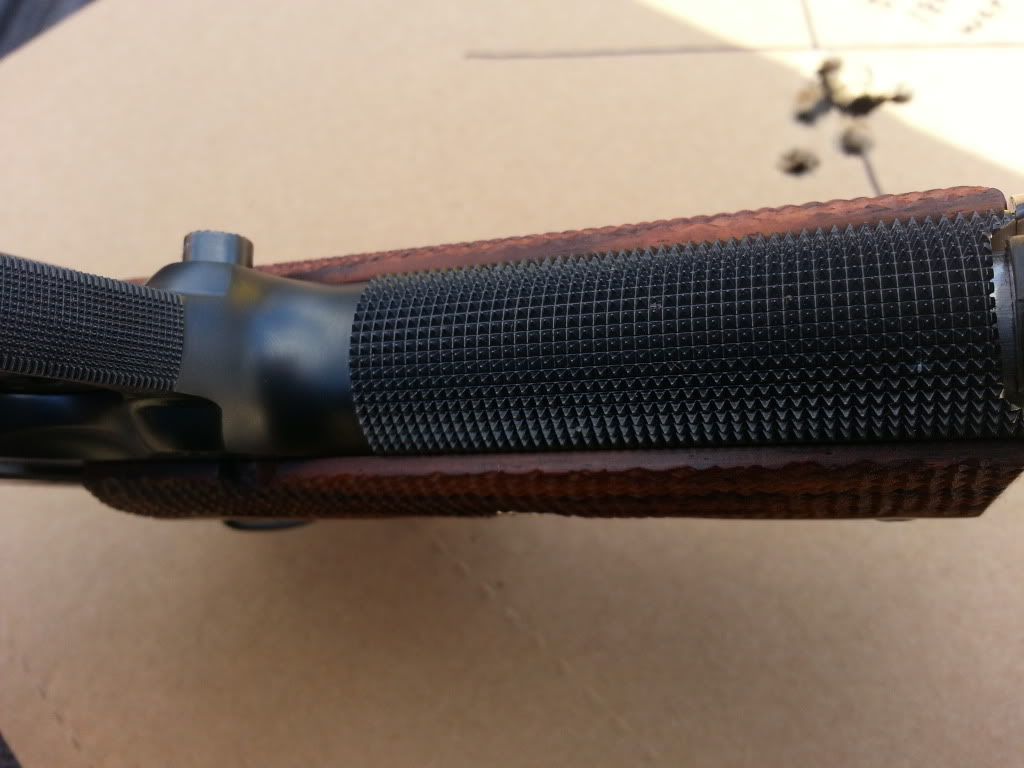 Mmmmm mmmmm goood!
Look at the nice, large contact area on the frame rails -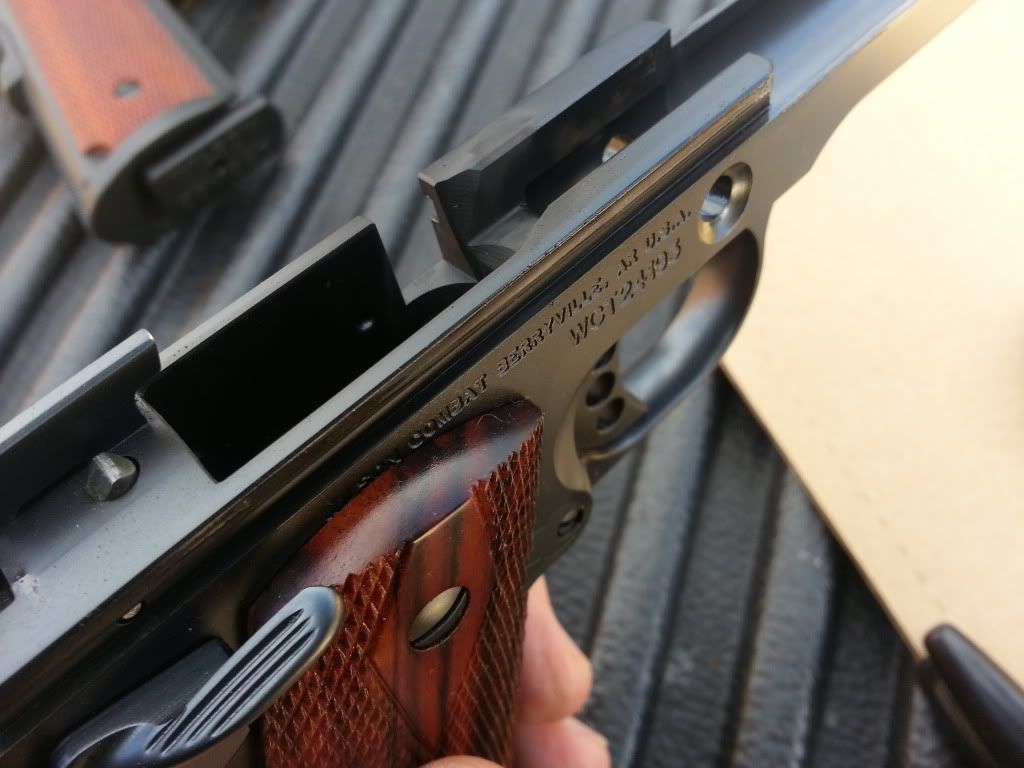 That will remain nice and tight for a long, long time.
Each contact spot represents a different round in the mag. My 45s with the new ETM HD mags don't do this. Meaning WC needs to re-do the 10mm mags. Ahem.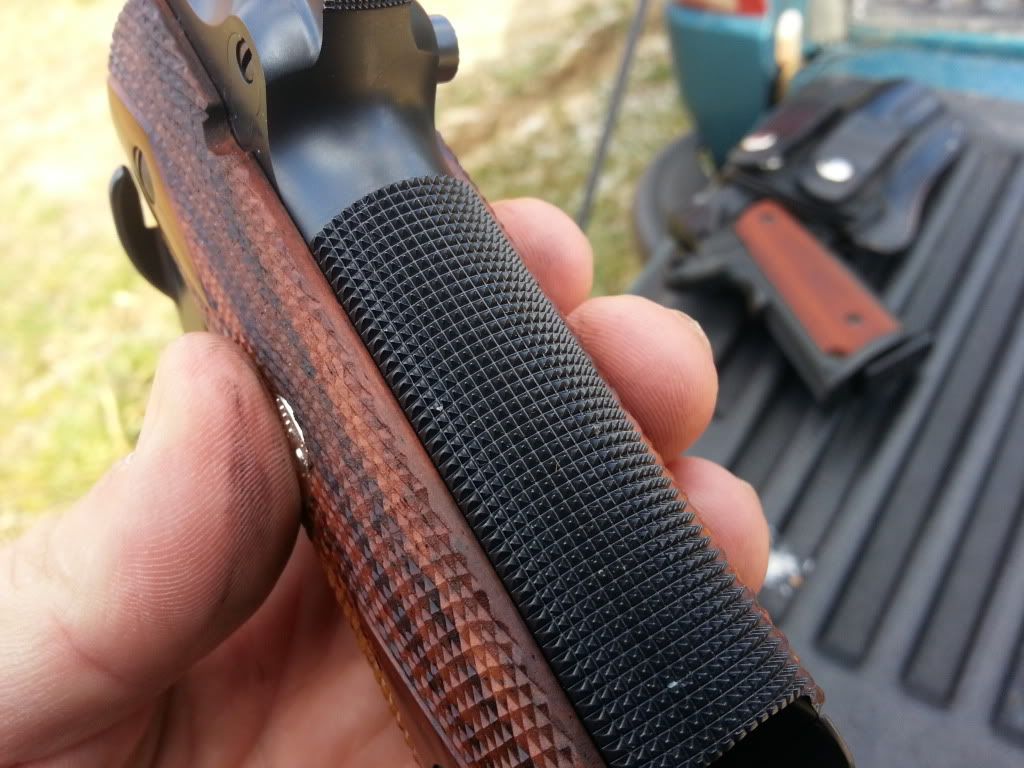 The gun is stupid accurate. Like win top Bullseye meets accurate. The finish is absolutely amazing. This is the only 1911 I have that isn't seeing significant holster use. The checkering is flawless. The sights just right. This little one has a 40 S&W barrel that hasn't been used yet.
Is a TSG worth it over a CQB? Yes. Absolutely.
You get what you pay for, boys. Shoot your Wilsons. Shoot them often.