Discussion Starter
·
#1
·
Well folke the Coltaholism has gotten me again,
I just picked up this Officers from 1997 that was carried alot, But so rarely shot the ramp had no marks on it, I already ordered the Clark reverse plug, and gave it a good cleaning and oiling, Installed a set of Pierce rubber double diamond grips, and high polished the slide just to see how hard it would be, I will be polishing the ramp too, I would like this to take on the ccw duties, I bought it just for this reason,,
And then yesterday I ran into this Colt 1903, It is in 100% mechanical condition, I havent shot it yet, but it seems very sound, I know that someone went and refinished it with this "phosfate/parkerisation" whatever it is, I am not worried, I bought it to see how much I like the 1903, It was $300. out the door, Mabey I overpaid, I think 200 would have been better, The last date on the slidde is dec.22 1903, Looking in a book, it is an earier stage 3, ser 145xxx,,,, I am happy with my new Colts!!!!!!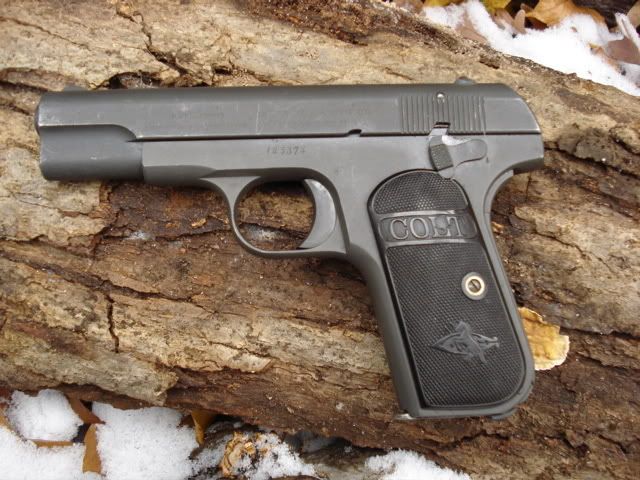 The Question is,,,,,
What is a good Christmas gun?
Merry christmas to you all!
Hope that you were all good this year!
Peter.:dope: