From another post I made:
I had a console vault in my Silverado. It was OK. My Truck was a 2LT (bench seat) The vault went in the lower console, under the center of the front seat. I sold that truck, and give the vault to my brother in law. I've got an E&G Console Lock Vault in my Titan. My Titan has a full center console and bucket seats. The vault covers half the console, but leaves the other part open. I won't elaborate online about what I keep in there. The tray in the picture comes with it, but it's...not for me. I don't leave the key in the console either. LOL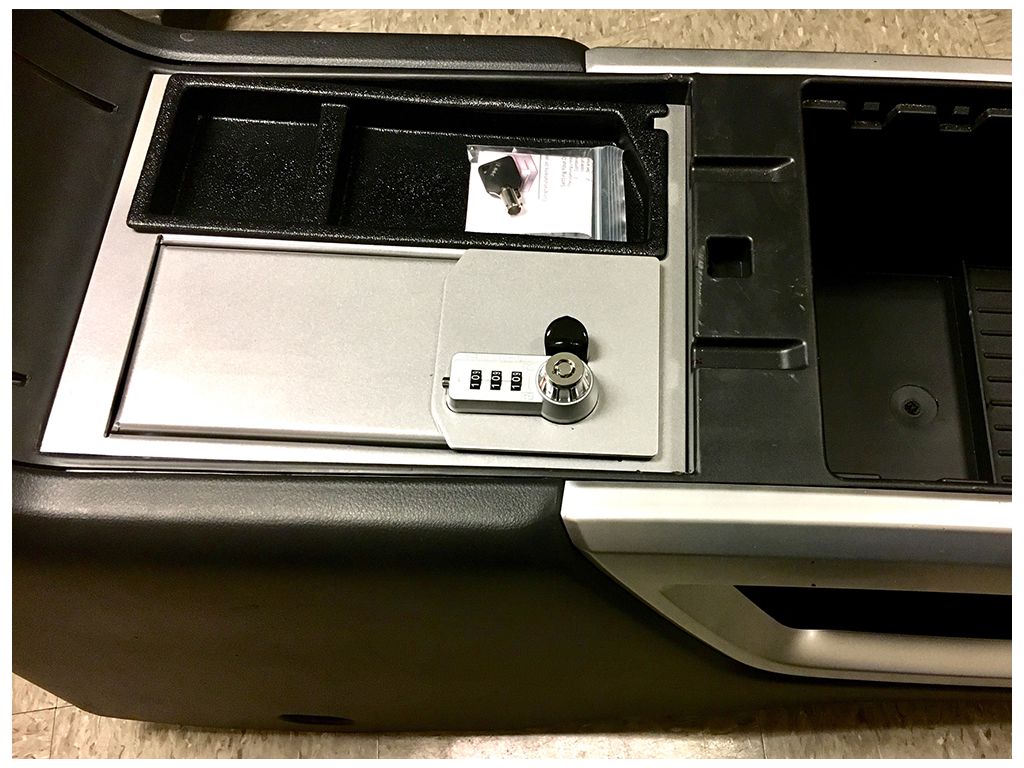 Added: It would take more tools, and time than the average smash and grab thief has to get my weapons.