Discussion Starter
•
#1
•
New VZ Operator micarta grips compliments of John VanZyck and Dick Atkinson of
www.vzgrips.com
worn by Wilson Combat's Elite Professional
By request, these grips had the corners of the MSH cutout smoothed out and all points broken a la Hilton Yam (1911 gunsmith extraordinaire) - still retains a secure purchase but nothing too sharp to catch clothing or rub belly fat.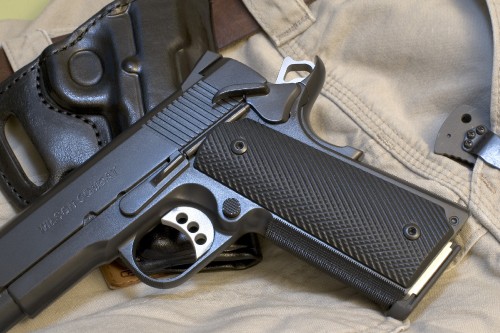 I'll try them out this weekend as I continue the break-in of the ElitePro, but I'm sure they'll feel as good as they look.
Sorry about the large file - the smaller jpeg does not do justice to the unique texture of these grips.