I see a lot of gun pr0n pics on this board with people posting their new looking pistols like Ed Browns, SA PROs, Wilsons, etc.
Certainly beautiful pistols in their own right, but for some reason I prefer the look of a pistol that has obviously been used, but not abused. mis-matched parts coloration, worn finishes, and rounded edges from hard use are significantly more attractive to me (why I doubt I will ever have my pistol refinished unless I need to).
I'll start with my slightly worn SA, but I'd really like to see some of your pistols (1911s preferred, but any are welcome I suppose) that have seen a long life and many rounds or many years of carry.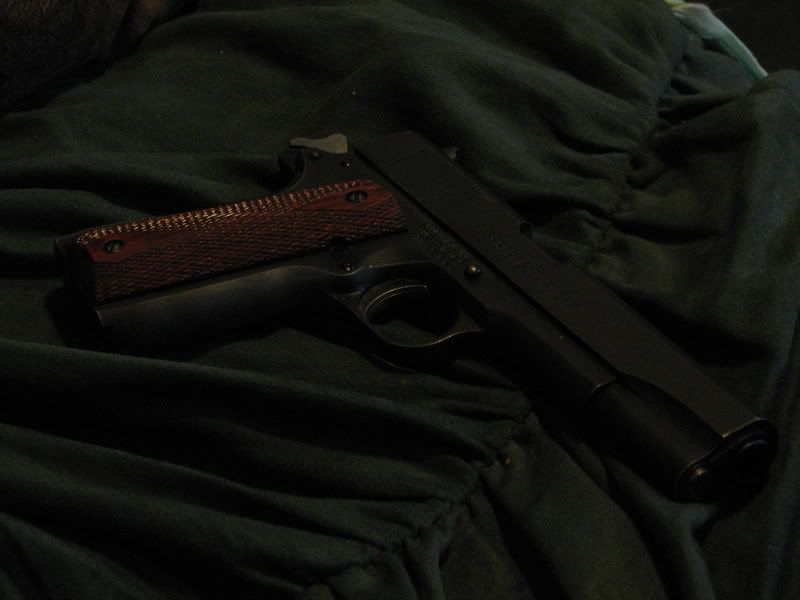 I need to work on my lighting and such, but the darkness of the pic helps show what's worn and what's not. A work in progress.
edit: crap, this was supposed to be in the general section. Sorry mods, would you kindly move it for me?