Discussion Starter
·
#1
·
I hesitate to post this picture because obviously she's doing several things wrong.
But those of you who are married understand that wives want to do things
their way first
, and resist being told what to do and how to do it by their husbands.
She's shooting some non+P ammo, but it was still pretty hot in the J frame snub.
Since this session she's standing, gripping, and shooting MUCH better. But she had no fear of anything we shot that day...NONE.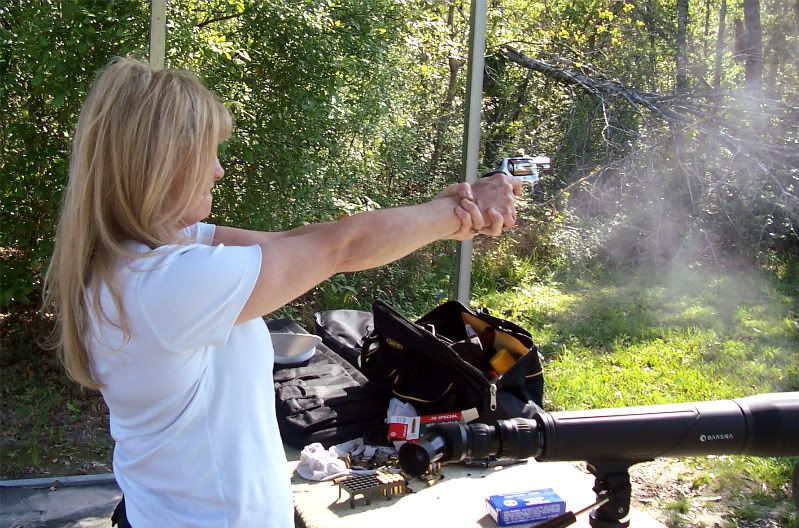 (added at CT laser grip to her M36 snub and she now lives in COM land)