Discussion Starter
·
#1
·
This is a current production stainless Colt 1991 that I purchased with the intention of customizing myself. I acquired it used from a fellow forum member,thanks Mikey D.The pistol, as I received it was very nice and in fact I almost changed my mind for using it for my project.But I succumbed to the tinker urge and commenced to grinding and filing.
At this point it is unfinished. I intend on changing the sights but I have'nt decided if I want to tackle that myself,or send the slide to Chuck Rogers, probably the latter
.Here is a list of mods I have done so far.
Wilson grip safety,with the tail shortened slightly
Brown thumb safety
Wilson 30lpi m/s housing,shortened and blended to match the frame dimensions
STI short trigger
Wilson oversize barrel bushing
Hogue ebony grips with hex head screws
flare the rear of the ejection port
polish breech face
tune and polish the Colt non-MIM extractor and blend with the rear of the frame
bevel the magwell
recut and polish the barrel ramp
polish the frame ramp
light bevel of all sharp edges
NM plunger lever
trigger pull set at 3.75 lbs
re-blasted the rounds of frame,slide and magwell, also the non flat areas on the thumb safety and slide stop
The hammer came out of my parts box,I think it is a Nowlin part, but I'm not sure. Judging by how hard it was to bevel, it should last a long time.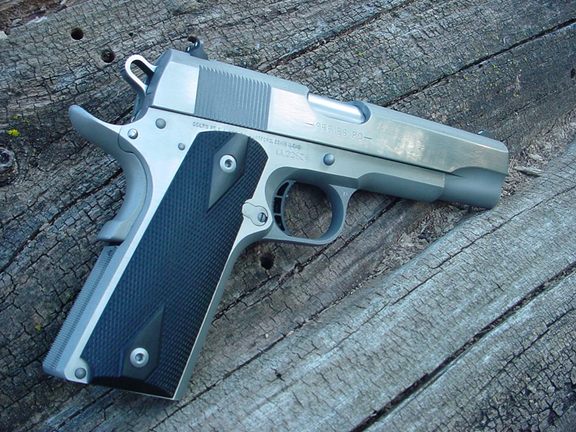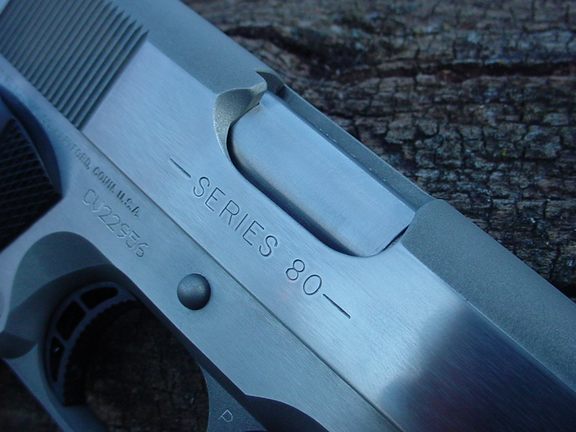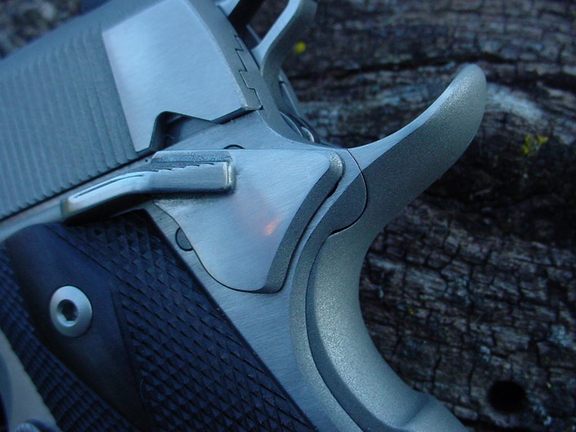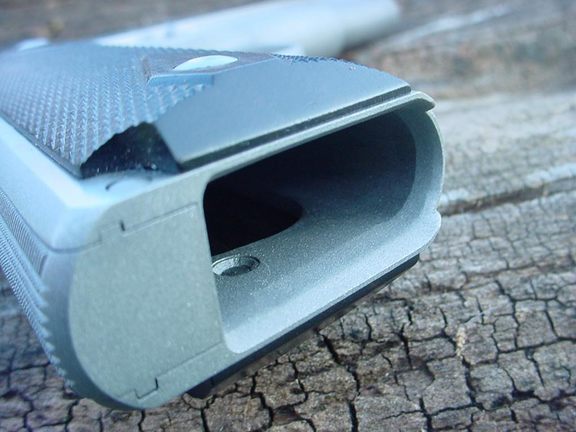 A few more pics here
All feedback and or suggestions welcomed,Thanks.