busdriver72 said:

I have saved up some funds...done some reconsidering about somethings....and I'm pondering either the S&W 1911 stainless or the Springfield Loaded. I like both of them, and they're both close in price. I'm really leaning toward the S&W. Talk me into it.
For those of you more experienced with these guns, which would you choose if you could only get one, and why?
S&W SS is the one......Mine was $760.00 out the door.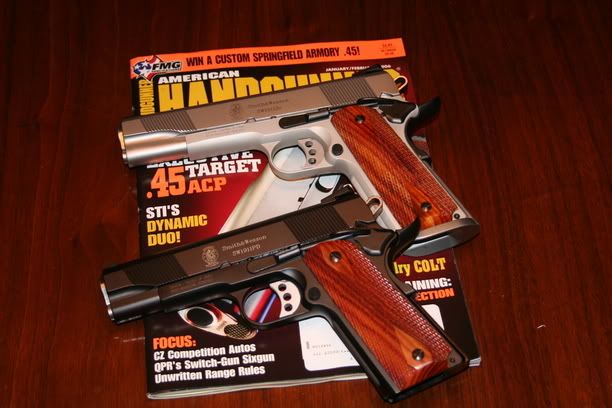 :rock: